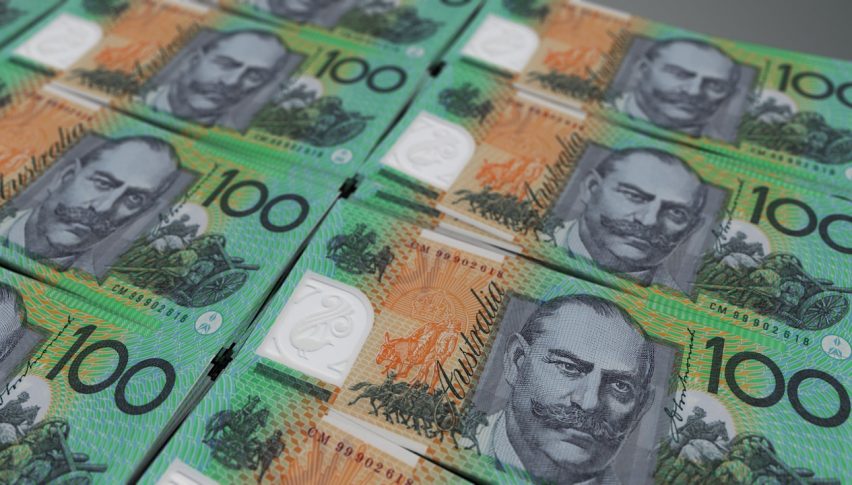 Aussie Trade Balance Holds Up… For Now
This week we've been seeing some relatively positive Aussie data, but the devil really is still in the detail.
Today's trade balance data showed that exports continue to remain a bright spot for the Aussie economy as we got a reading of +5.21billion.
However, what we need to take into account is that this is lagging data and from January, so that would suggest the worse will still be ahead of us.
It was the same story with yesterday's GDP print, a number that will almost certainly take it on the chin, it a few months time.
That said, the AUD/USD has staged a bit of a recovery and has so far been holding above the 0.6600 mark. The upside comes on the back of a huge rally on Wall Street on the back of multiple central banks around the world cutting interest rates. The BOC did it yesterday and we've also seen the RBA and FOMC move this week.
This is clearly giving some confidence to investors, who understand that the coronavirus is a short-term phenomenon.
That said, there was also some more positive global news for the risk trade with Joe Biden bouncing back strongly on Super Tuesday.
Biden is seen as much more of a moderate compared to Sanders who wants universal healthcare in the US. This has got many in the US very nervous and is also a factor in why the EUR/USD has seen some strength.
For the rest of the Aussie session, we are seeing some downside momentum. The NZD/USD is red as is the Aussie and that sometimes happens after a big overnight run.
For now we watch the 0.6600 level with interest in the AUD. The buyers are clearly there and holding up price for the time being. But as we have been saying all week, sentiment is king at the moment. And we need to be trading with the momentum of the session.