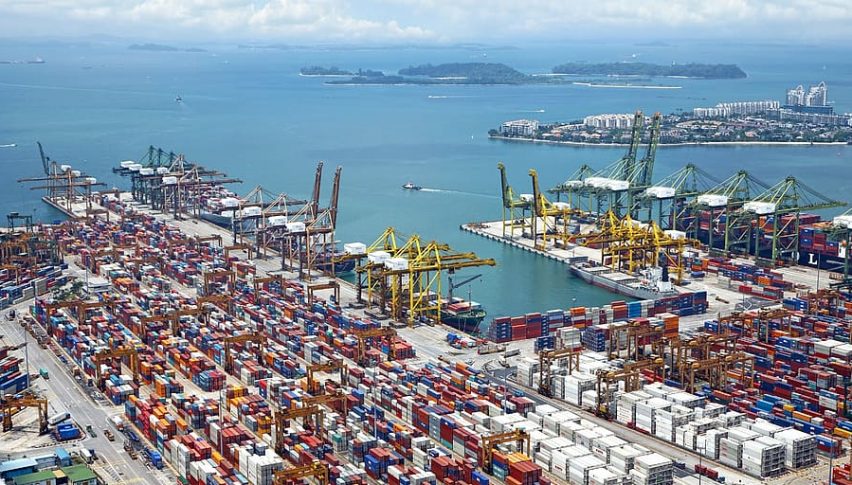 China's Exports, Imports Slumped in Jan-Feb 2020 Due to Coronavirus: Reuters Poll
Posted Thursday, March 5, 2020 by
Arslan Butt
• 1 min read
According to a recent Reuters poll, exports and imports in China are likely to have suffered severely in the first two months of 2020 as a result of the coronavirus outbreak. While exports are expected to have dropped 15% lower, imports are likely to have declined by 14% in January-February 2020 YoY.
The estimated decline in exports is the sharpest fall in a year while imports are likely to have contacted at the fastest pace since January 2016. The shutdown across several regions in China on account of the outbreak, resulting in disruption of production and reduced domestic demand are the main driver behind the tumble in trade.
Chinese authorities had previously announced the combined release of trade data for the months of January and February on account of the prolonged shutdown since the Lunar New Year holidays which was enforced to curtail the spread of infections. The slump in trade is expected to have a ripple effect across factory activity, services and domestic consumption.
Although some factories have since reopened, operations are yet to return to normalcy as restrictions are yet to be lifted completely. In addition the travel restrictions are keeping migrant workers from returning to their workplaces across the country, which could result in further delays in resuming normal levels of production across China's manufacturing sector.
Nomura's Business Resumption Rate (BRR) stands at only 44.1% as of March 1, highlighting the challenge China's industrial sector is experiencing in restoring activity in the aftermath of the coronavirus outbreak.