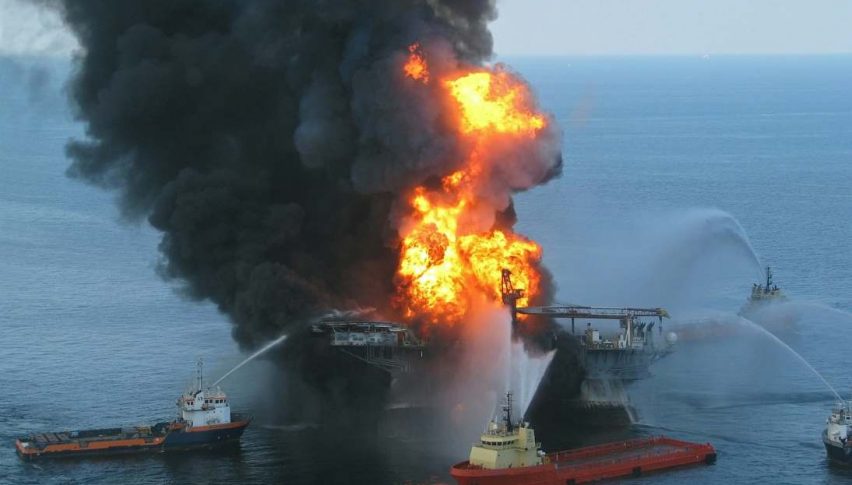 April WTI Crude Oil Tanks, $40.00 In Play
There are a bunch of big losers today, but WTI crude oil is the biggest. At press time (about 2:00 PM EST), April WTI is off more than 8% on COVID-19 fears and OPEC+ supply news. There's no doubt about it ― energy traders are betting that the world will be swimming in oil until at least Christmas.
The blockbuster news item facing today's oil markets is the outright refusal of Russia to cut production in line with OPEC's wishes. Quotes from Russian Energy Minister Alexander Novak summed up Russia's stance on the proposed 1.5 million barrel per day cuts:
"We have made this decision because no consensus has been found of how all the 24 countries should simultaneously react to the current situation. So, as of April 1, we are starting to work without minding the quotas or reductions in place earlier."
On several fronts, a perfect storm is hitting the WTI crude oil market. A severe drop in Chinese demand is projected and existing OPEC cuts are set to expire at the end of March. In addition, North American supplies are on the uptick and refined fuels demand for travel is expected to trend lower. 
Add it all up ― there's a lot of oil and the coronavirus outbreak has stifled demand. For the time being, energy bulls are getting out while they can.
WTI Crude Oil Runs To Multiyear Lows
Last Friday, April WTI crude oil futures took out the lows established during December 2018's energy market rout. Now, prices are even lower and look to be on their way to a hard test of $40.00.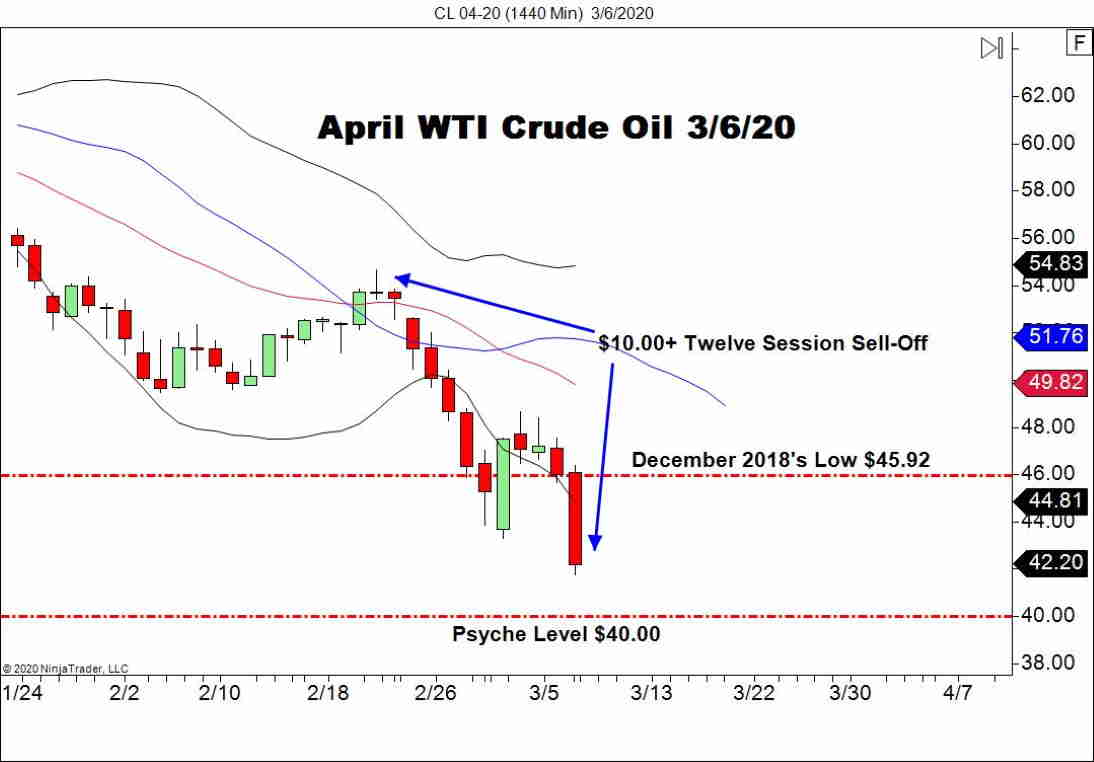 Bottom Line: There really isn't much to talk about on the technical front for WTI crude oil. A bearish bias is warranted and fundamentals are dominating sentiment. For now, the only support level in sight is the big-round-number of $40.00.
If we see April WTI test the $40.00 barrier, a trading opportunity will arise. Until elected, I will have buy orders in the queue from $40.26. With an initial stop loss at $39.74, this trade produces 50 ticks on a slightly sub-1:1 risk vs reward management plan.