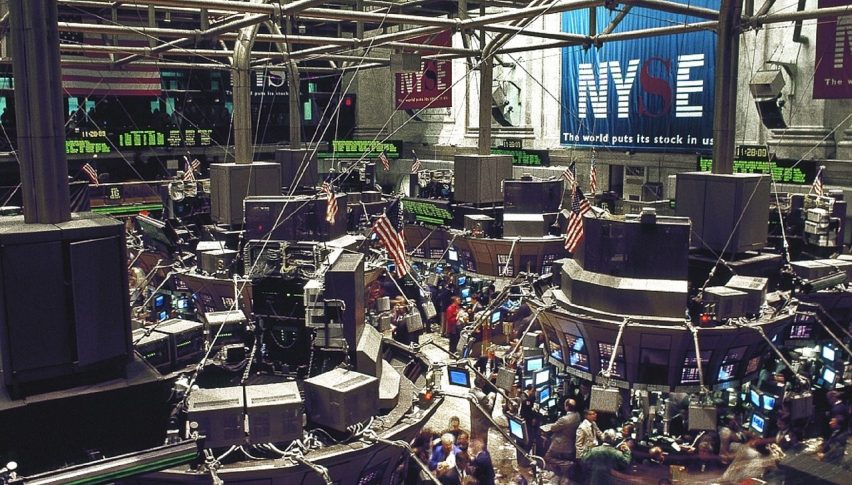 Forex Signals Brief for Mar 10: Market Meltdown
US Market Wrap
To say that the panic has taken hold is probably a bit of an understatement and we must continue to ask when (not if) this run will eventually end.
Yesterday, the DOW and SPX were routed to the tune of -7.5% each while the likes of WTI tumbled by 20% to the $30 range. On the forex front, the AUD/USD and USD/JPY both saw wild moves and borderline 'flash crash' type events in the type of action that we haven't witnessed since the GFC.
While fear and panic are clearly at highs, there is another segment of the market who are expecting the coronavirus to dissipate by April which could mark another turning point and where we'll see markets rebound strongly.
There is also a stat that suggests that after a -5% move in equities, markets generally rebound by 2.5% the following day. Will that hold true? Let's wait and see, but futures are already looking very positive.
Today's Agenda
Truth be told I don't think there is much point in watching the economic data releases today at all.
The data is only low-tier and clearly sentiment is king at the moment. But for the purposes of being thorough, we should note that Eurozone GDP and employment data are coming out today, for those that trade the EUR/USD.
Otherwise, we will all be watching closely to see what exactly is going to happen with key risk assets and the safe-haven plays such as GOLD.
It is an absolutely crazy time in markets and one that is not to be missed by traders. Just tread carefully.
Forex Signal Update
The FX Leaders Team finished with one win from two signals in what was a volatile session to say the least.
USD/JPY – Pending Signal
The USD/JPY has really collapsed after the buyers came hunting the safe-haven appeal of the JPY. We've seen buying at 102.00, but we'll continue to watch for any further weakness here.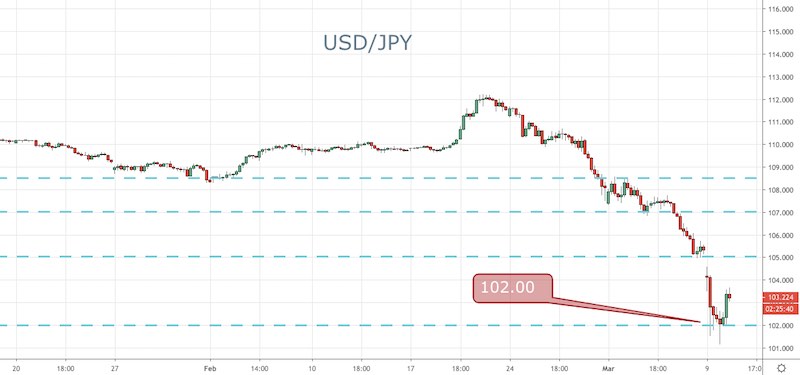 SPX – Watching
The SPX fell hard and fast but as we've pointed out already there is a strong chance of a rebound today.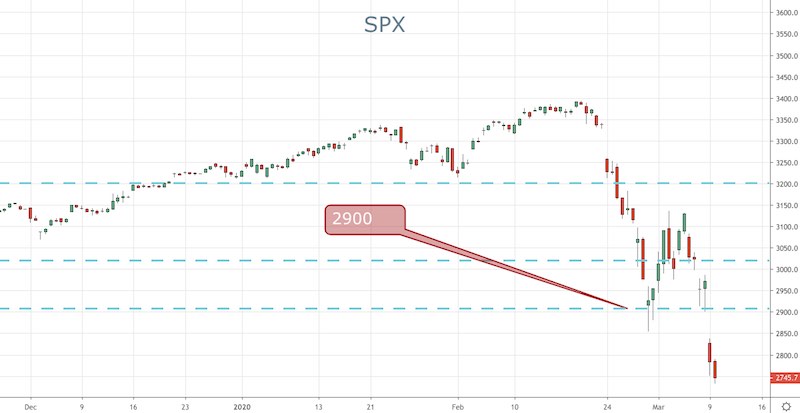 Cryptocurrency Update
BTC has cracked the $8,000 level and so far is showing no hint of buying. I felt that we could see some here but appears not to be the case.
If the sellers hold price under $8,000 then we could see further downside. It looks like the long-term players have taken this opportunity to sell down hard and fast.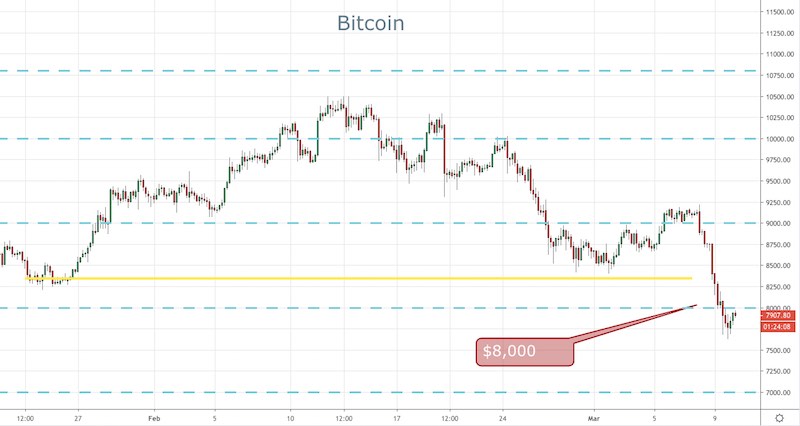 Safe havens such as Gold and the JPY have been taking advantage of the financial troubles with the ban king system and lower FED rate odds
2 days ago