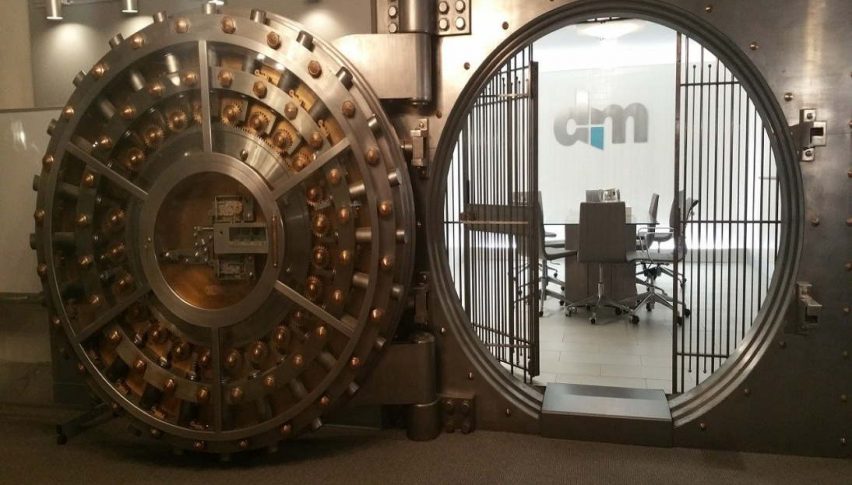 Investors Take A Break From The Safe-Havens
Traders and investors are testing the waters in risk assets and foregoing the safe-havens ― for now. Gold has taken a $20+ hit today and the USD/JPY and USD/CHF are both posting strong intraday uptrends. At least for the moment, the market environment is cautiously risk-on.
Over the past two weeks, one of the biggest areas of concern for forex traders has been the rate-cut mania sweeping the globe. The COVID-19 virus has brought uncertainty on an unprecedented scale. Subsequently, the world's financial markets have been thrown into flux. In an attempt to stave off recession, the FED has led most international central banks on a campaign of quantitative easing (QE). 
Only time will tell if extensive FED QE will be effective in the long run. However, one thing is for sure: the move is risky. If 0% rates and pumping the economy full of money doesn't work, then what? More than likely, it will be government bailout time― reminiscent of 2008.
Fortunately, the COVID-19 virus has very few precedents. And, it looks like the FED is going to revert back to the Ben Bernanke era and go to an aggressive QE policy moving forward. Ultimately, the plan may once again work; if not, investors better get ready for negative interest rates and a new era in American economics.
Investors Give Safe-Havens A Break
Today's action in the safe-havens has been negative, led by a selloff in gold. The Swiss franc has also struggled. At press time (about 1:45 PM EST), the USD/CHF is trending north toward daily topside resistance.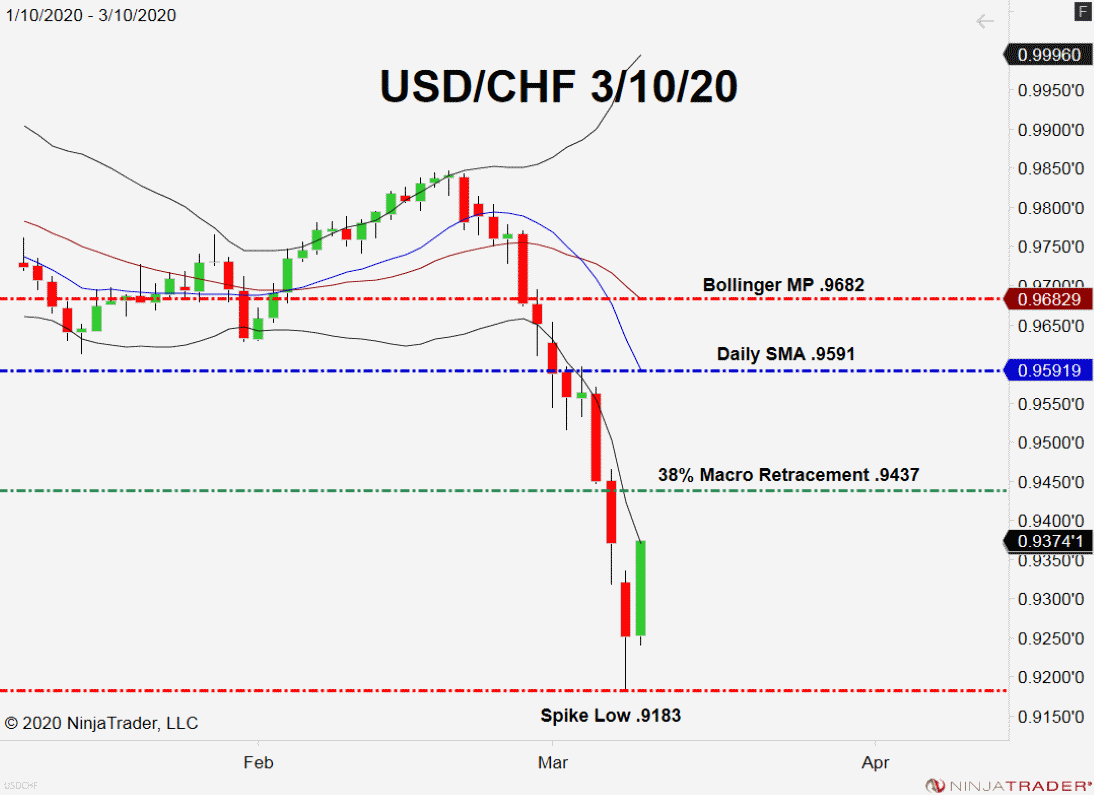 For the near future, there is one level on my radar for the Swissy:
Resistance(1): 38% Macro Wave Retracement, 0.9437
Bottom Line: Although we have seen a bullish bump in risk assets today, it is a cautious one. Nonetheless, if investors continue to forego safe-havens, there will be a selling opportunity in the USD/CHF.
As long as the Spike Low (.9183) remains intact, I will have sell orders in the queue from .9434. With an initial stop loss at .9456, this trade produces 22 pips on a standard 1:1 risk vs reward ratio.