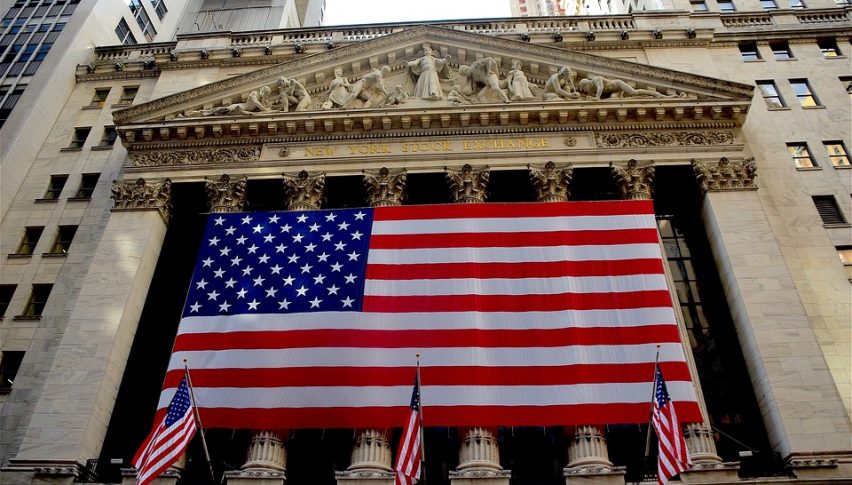 S&P 500 Hits Circuit Breaker For Second Time
Another day, another circuit breaker being triggered on Wall Street. About halfway through the U.S. session, the DJIA DOW (-2150), S&P 500 SPX (-225), and NASDAQ (-640) are in a freefall. Shortly after the opening bell, the S&P 500 fell dramatically, hitting the 7% circuit breaker. Trade was halted for 15 minutes before resuming. Since then, the U.S. equities indices have traded largely sideways with tremendous volatility.
Last night's national address from President Trump is being labeled as the catalyst for today's sell-off. Travel with E.U. nations has been suspended and stimulus measures have been announced. However, the markets are not viewing these moves in a positive light. Although necessary, the 30-day travel ban has stoked concerns. Further, the $50 billion small business stimulus package is not what traders and investors were hoping for. The result has been a mass liquidation of nearly all assets.
Twice this week the S&P 500 has hit the 7% threshold and thrown a circuit breaker. These events have been the first since 1997, and really the first in the modern electronic era of trade. Now, all eyes are on the 13% threshold and a possible late-day market halt.
S&P 500 Attempts To Recover Post-Circuit Breaker
Today is the final day of trade for the March E-mini S&P 500 futures contract. Tomorrow brings us the quarterly rollover to the June contract.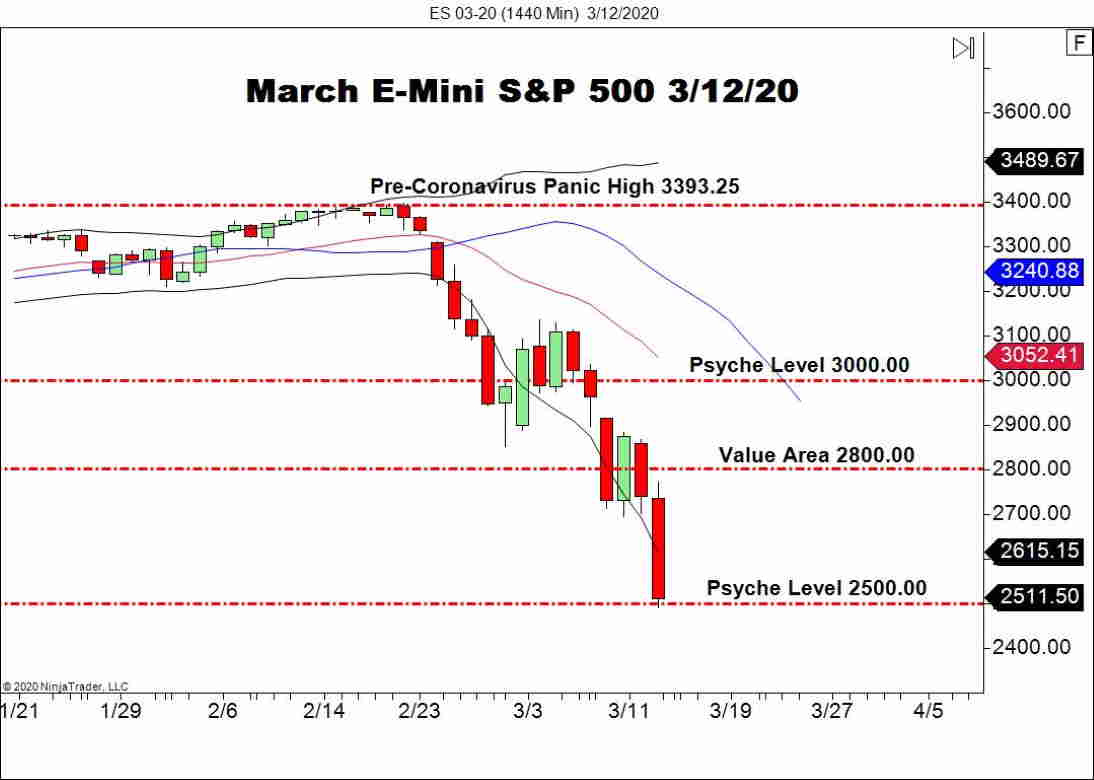 Overview: At this point, there aren't any real support levels in play for the March E-mini S&P 500. About the only areas worth watching are big-round-numbers such as 2500.00 and 2250.00. In the event we see bearish pressure continue to dominate the action, the 13% circuit breaker may come into play before the closing bell.
For the time being, everyone in the markets is waiting for a major announcement out of Washington D.C. regarding a disaster-relief type stimulus. If this does not materialize in the next 12-24 hours, the U.S. indices are very likely to extend losses.