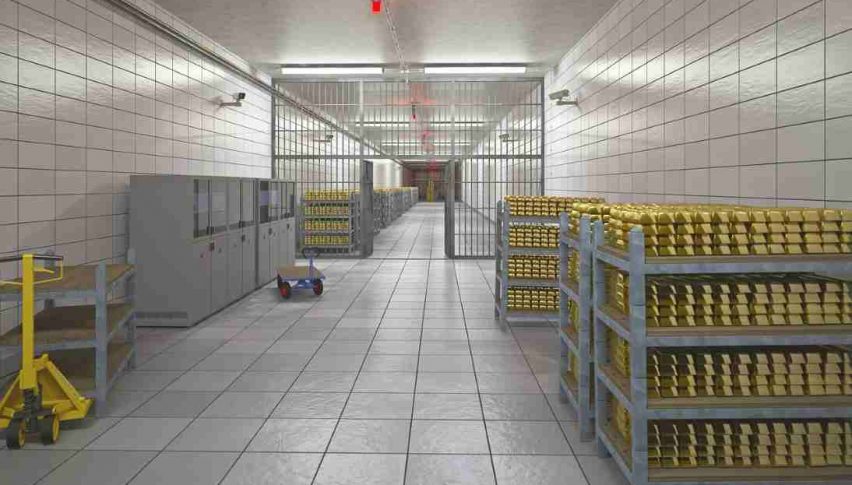 April Gold Futures Post New Lows For 2020
This week's action has brought investor angst, public panic, and record sell-offs. Traditionally, gold is a strong performer during such uncertain times. That hasn't been the case over the past five days ― bullion has been one of the largest losers of any asset class. 
Thursday's record plunge in the S&P 500 should have been a catalyst for a strong showing from GOLD. The opposite proved true as a mass exodus to cash led April gold futures to a near $75 plunge. Today, "bad" has transitioned to "worse" for bullion. Prices are down big again, making new 2020 lows just above the $1500 handle.
Since the COVID-19 panic began several weeks ago, the markets have trimmed risk exposure on Fridays. Thus far today, it appears that many traders and investors are trying to pick a bottom to the U.S. equities crash ahead of the weekend break.
Gold Posts Worst Week Since 2016
The past five trading sessions have been rough for April gold futures. Prices have fallen in the neighborhood of $200 per ounce, from north of $1700.0 to the $1500.0 area. At this point, traders and investors are interested in holding cash and little else.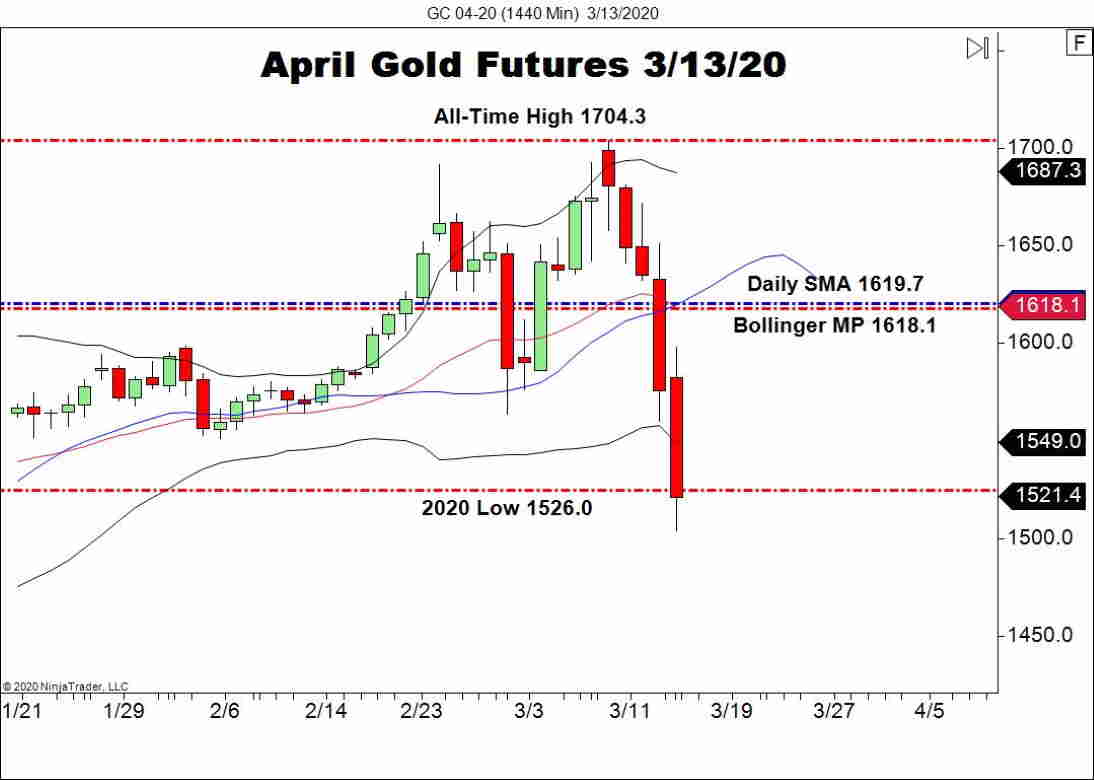 For the time being, there is one technical level for this market on my radar:
Support(1): Psychological Level, 1500.0
Bottom Line: Although risk assets are receiving a bump today, overall sentiment remains negative due to the coronavirus. The current market dynamic points to gold catching some bids and holding firm above $1500.0.
Until elected, I will have buy orders in the queue from $1500.9 in April gold futures. With an initial stop loss at $1498.4, this trade produces 25 ticks on a bullish rejection of $1500.0.
Given the unpredictability of the COVID-19 pandemic, holding open positions into the weekend break is inherently risky. If you are going to do so, be sure to keep your leverage in check. Also, remember that President Trump's emergency declaration is scheduled for 3:00 PM EST. If there are any surprises, or if the tone is overly ominous, a pre-close flight from risk assets will become probable.