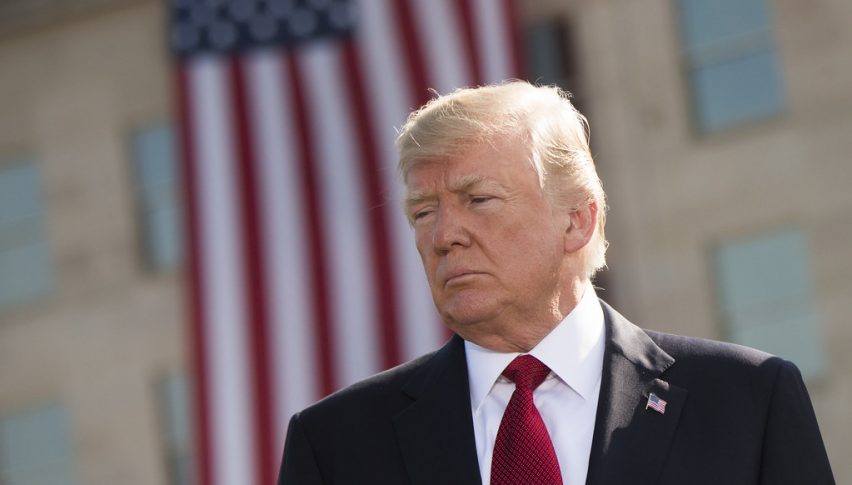 Trump To Invoke Stafford Act, Declare National Emergency
It's been another wild day on Wall Street, featuring a strong open followed by robust selling. At press time (about 12:45 PM EST), the DJIA DOW (+435), S&P 500 SPX (+55), and NASDAQ (+155) are quickly giving back early gains. The key market driver is once again the COVID-19 virus and pending economic fallout.
Earlier today, mainstream media reports began surfacing that President Trump is due to invoke the Stafford Act and declare a national emergency. According to Bloomberg, sources "close" to the president expect the announcement to be made at a 3:00 PM EST presser. 
Ultimately, it's a stretch to believe that invoking the Stafford Act will bring on a major market move. But, as we have seen all week long, anything can happen.
S&P 500 Falters Ahead Of Trump's Stafford Act Announcement
March E-mini S&P 500 futures have been on a rollercoaster ride since yesterday's electronic open. Traders initially sold E-mini S&Ps before going limit-up during the U.S. overnight. Now, most of those gains are gone with values trading near the 2545.00 level.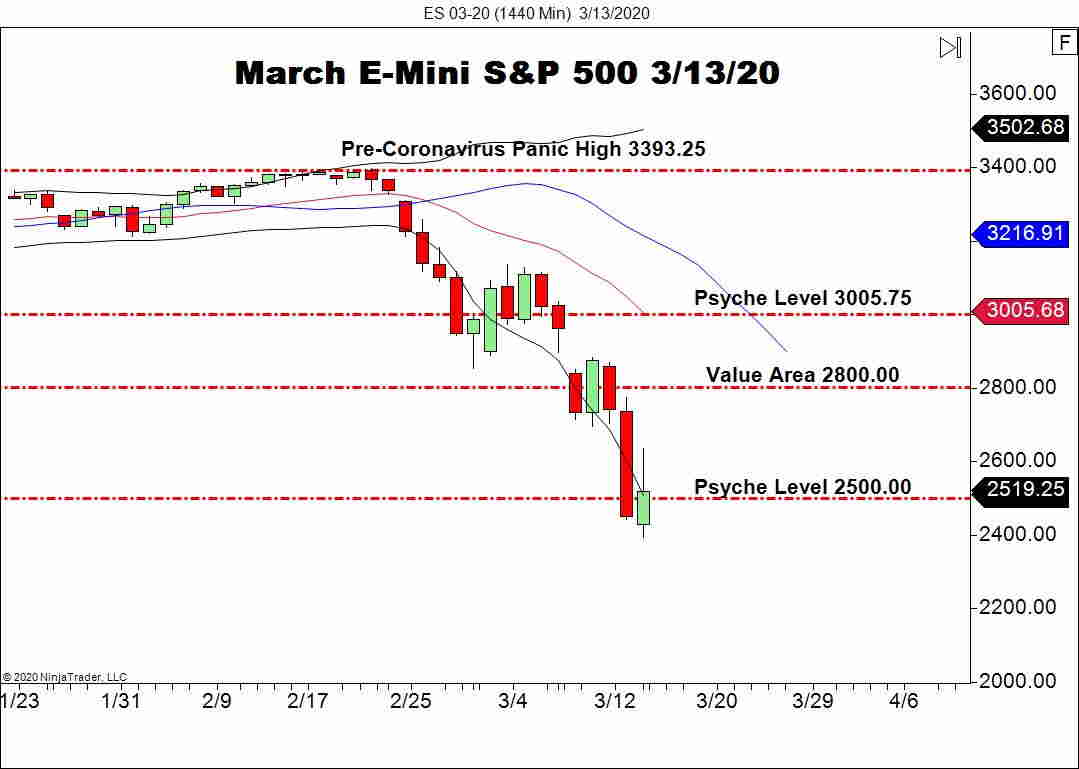 Overview: Currently, we are seeing a near 50% volume split between the March and June E-mini S&P 500 futures contracts. This has been a peculiar rollover, as the near-month March issue continues to hold on to a slight volume edge over June.
Right now, the key level for the S&P 500 is the psychological barrier of 2500.00. This area has consistently drawn heavy action from both buyers and sellers. Where the S&P 500 closes the week will tell the tale. If the S&P 500 can close above 2500.00 following Trump invoking the Stafford Act, there is hope for U.S. equities. If not, we may be looking at another Black Monday on Wall Street.