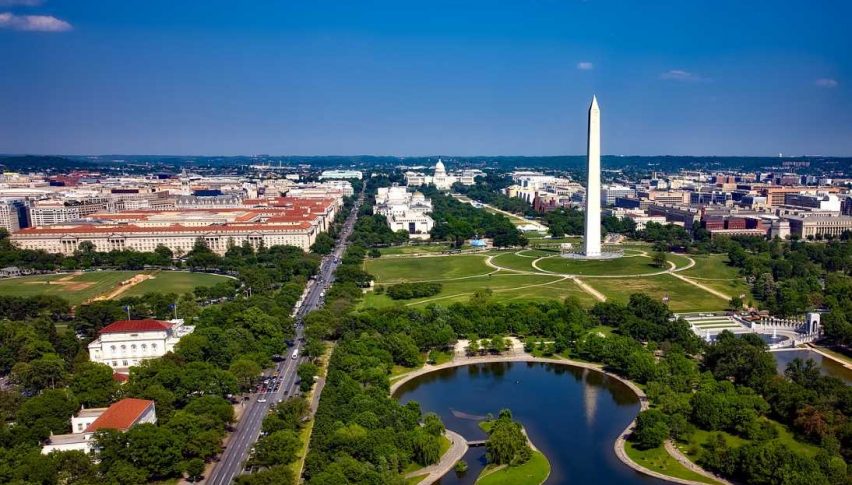 U.S. Markets Attempt To Find Solid Ground
Following the worst single-day drop since 1987, the U.S. equities markets are showing a bit of resilience. At the midway point of the American session, the DJIA DOW (+350), S&P 500 SPX (+72), and NASDAQ (+215) are all in the green. For the time being, risk investors are optimistic about the prospects of a sweeping U.S. government bailout and eventual impact of FED QE.
As of press time (1:30 PM EST), the key market driver continues to be the COVID-19 pandemic. Confirmed cases are now in the neighborhood of 190,000 globally, with more than 7,500 fatalities. The U.S. government is rumored to be preparing several unprecedented actions to mitigate economic fallout. Earlier this morning, Treasury Secretary Stephen Mnuchin made a few rather interesting statements:
"We may get to a point where we shorten trading hours."

"President Trump has authorized the deferral of

$300 billion

in payments to the IRS."

"Americans need cash now. We want to get emergency funds in Americans' pockets

immediately

."
In addition to Munchin's statements, the Trump administration is supposedly working on an $800 billion dollar small-business bailout package. The details are not yet known, but the media buzz has drawn some bids to the markets.
U.S. Equities Markets Attempt To Hold Early Gains
March has been a prolonged bloodbath for the U.S. equities markets. Massive corrections across the DJIA, S&P 500, and NASDAQ have brought talk of a recession to the forefront.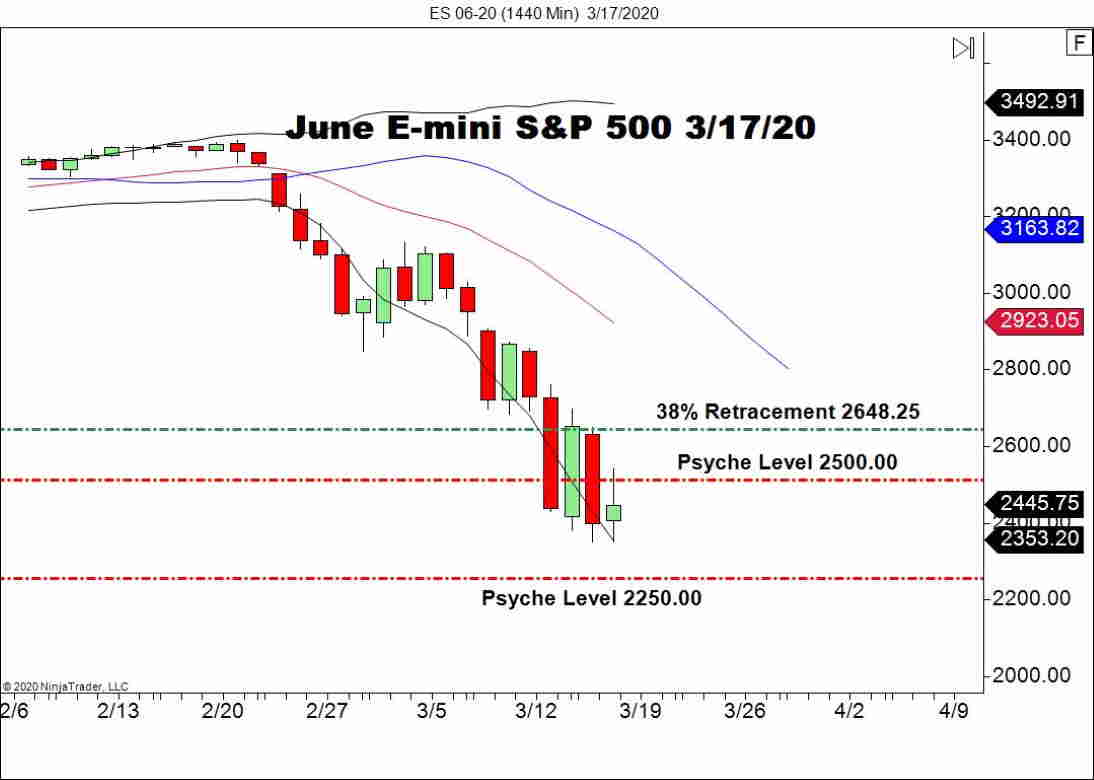 Overview: From a technical standpoint, there are very few support levels to hang our hats on for the June E-mini S&P 500. Subsequently, a lionshare of recent action has been contained between the 2500.00 and 2250.00 round numbers. 
Throughout the COVID-19 plunge, the U.S. equities markets have failed to sustain trade above the 38% daily retracement level. The pattern has been to consolidate beneath 38% before extending the bearish trend. Until we sustained bids and a formidable challenge of the evolving 38% retracement level, a short-side bias is warranted.