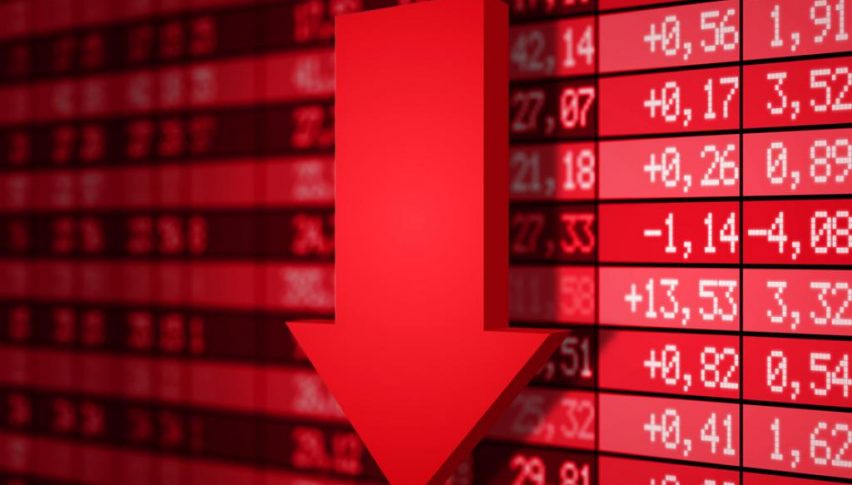 U.S. Equities, Oil Plunge Deep Into The Red
It's another ugly day on Wall Street for U.S. equities. Sellers have stepped in and sent the S&P 500 south toward the NYSE's Level One 7% market-wide circuit breaker. At the halfway point of the American trading day, the DJIA DOW (-1800), S&P 500 SPX (-185), and NASDAQ (-485) are deep into the red. For the time being, investors are headed for the sidelines as the Trump administration and Congress work on a sweeping stimulus package.
Perhaps the most striking observation from today's action is that the mass exodus to cash is in full swing. The damage to asset classes across the board is extensive, led by the plunge in WTI crude oil. May WTI futures are testing the $22.00 level, down 18% on the session. Gold is also under severe pressure, off $40 per ounce and back below $1500.0.
At this hour, the big news of the morning has been the announcement of the U.S. closing the border with Canada. The move is aimed at restricting travel, not trade. On the economic data front, U.S. Building Permits for February plummeted by 5.5%. This is a massive contraction from the 9.2% rise in January. 
Although the equities markets receive a lion share of the attention, it appears that the entire financial world is reducing their capital exposure.
U.S. Equities Plummet, Circuit Breakers In Play
The S&P 500 going limit down 7% is becoming commonplace on Wall Street. This has been the case once again today, with values plummeting from yesterday's close.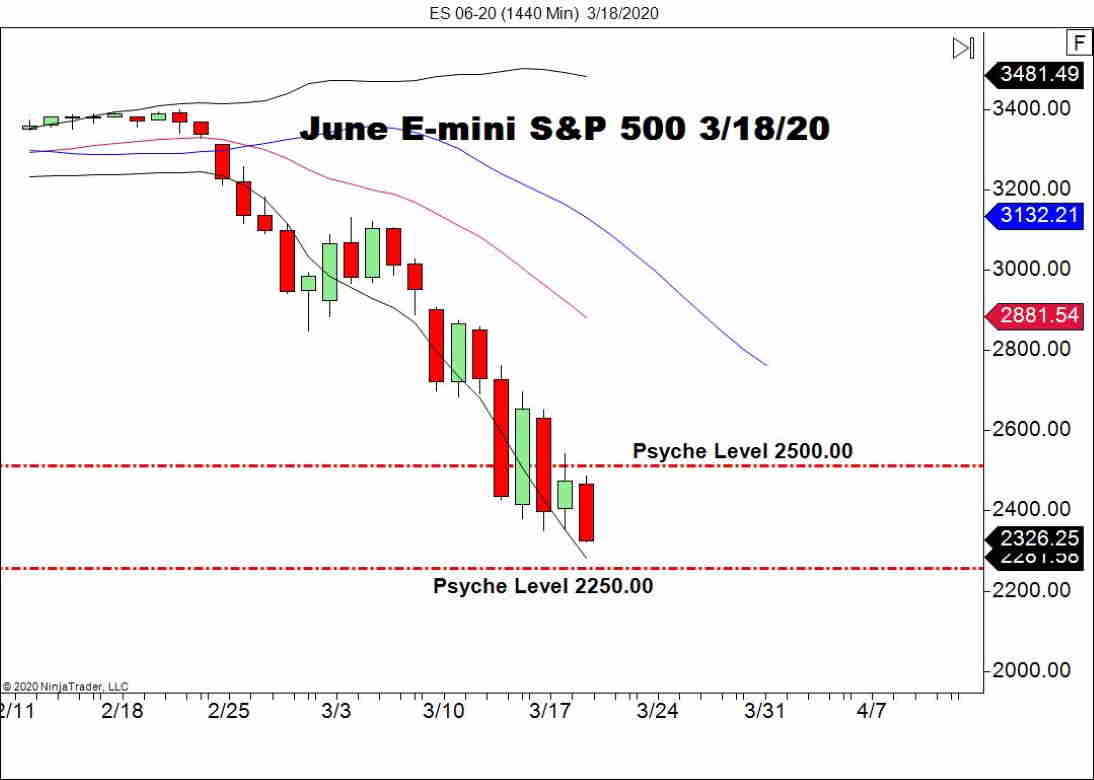 As you can see from the daily chart above, there aren't many technicals worth talking about for the June E-mini S&Ps. Aside from the Psyche level of 2250.0, no daily support levels are on the horizon.
Overview: I'm stating the obvious, but U.S. equities are in a freefall. Buyers are few and far between, with the bearish trend picking up steam. If the markets aren't reassured by the coming government stimulus package, it's anyone's guess how low American stocks can go.