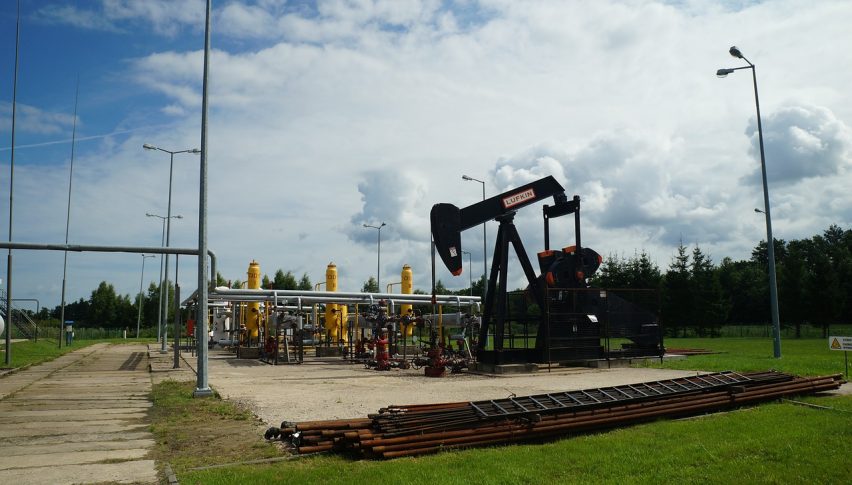 WTI Crude Oil Pushing 20-Year Lows
Ten years from now, historians will write about the "Great Market Crash of 2020." In under a month, equities have plunged into bear market territory from lofty all-time highs. The crude oil industry has been hammered as demand-side questions plague the global consumption dynamic. No doubt about it, the developed economies of the world are rapidly approaching a moment of reckoning ― will they bounce back or plunge into recession?
As the hours roll by, it looks more and more like recession. U.S. equities are searching for a bottom amid mounting COVID-19 pressure and plunging WTI crude oil prices. At press time (about 2:30 PM EST), May WTI crude oil is trading in the neighborhood of $21.00 per barrel. The last time WTI reached these valuations was nearly two decades ago. 
WTI Crude Oil Crashes, Demand Questions Dominate Sentiment
The global oil price war is wreaking havoc on the markets. For the session, May WTI futures are off more than $6.00 and on the doorstep of $20.00.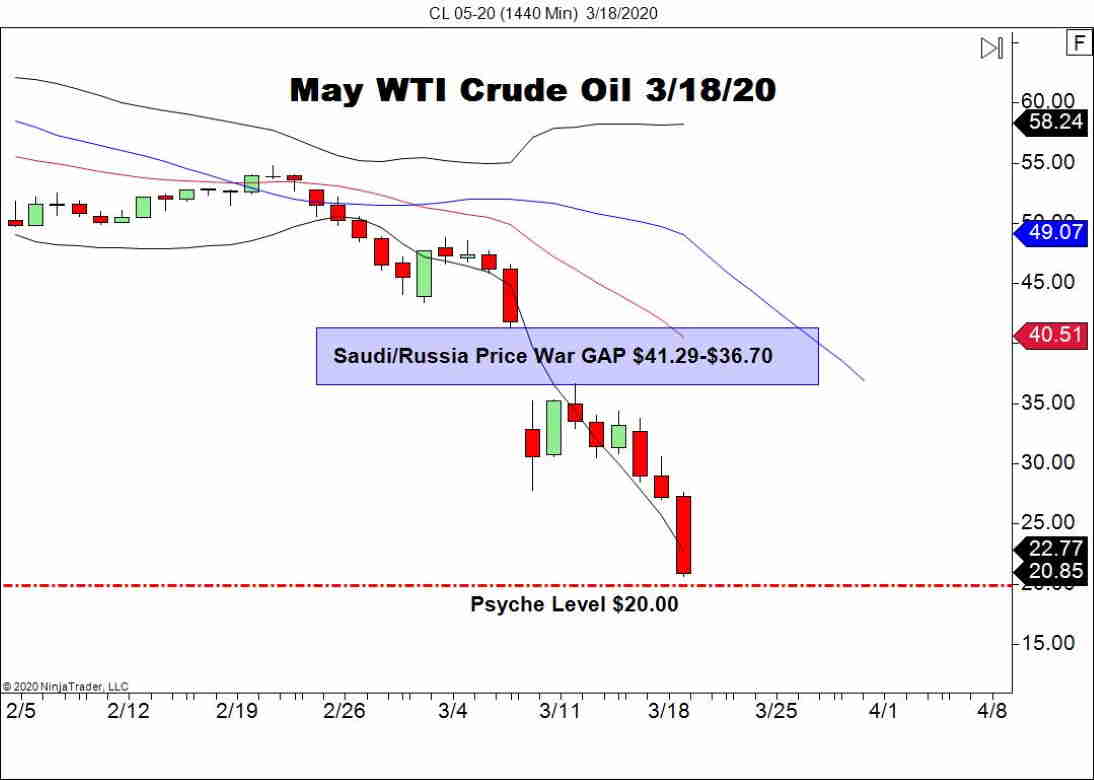 For WTI crude, there are no real technical levels on my radar. The only areas worth watching are those surrounding the big-round-number of $20.00.
Overview: Earlier today, the EIA Crude Oil Stocks Report was released to the public. The figure came in at 1.954M barrels, down from 7.664M last week. 
If this morning's muted release of the EIA report is any indication, the COVID-19 pandemic is the primary driver of all action. Typically, the EIA number boosts two-way action in WTI. That wasn't the case today ― sellers stepped in and ran prices south $0.88 in the following 30 minutes. Until we see a major shift in global oil fundamentals, the bears will continue to dominate price action.