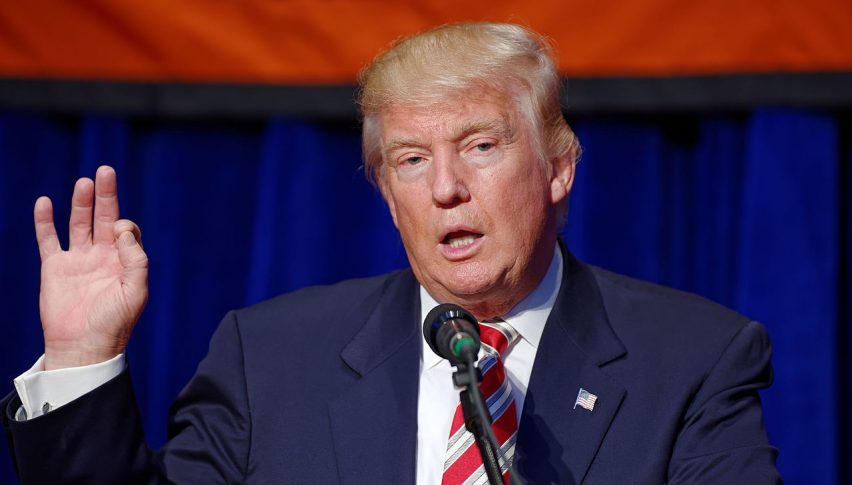 Daily Brief, Mar 19: Economic Events Outlook – President Trump's Speech in Highlights
Posted Thursday, March 19, 2020 by
Arslan Butt
• 2 min read
On Thursday, the safe haven dollar continues to trade with a dramatic surge versus major currencies, storming financial markets. Moreover, worries over squeezing liquidity triggered by the coronavirus pandemic sparked traders to cash out from the market. Consequently, we see a dramatic sell-off in almost every market.
The US central bank, Federal Reserve, cut rates on Sunday, in a movement with other central banks to decrease rates to 0.25%. Likewise, the BOE and RBA also triggered a rate cut while the focus now remains on the Swiss National Bank.
On the news front, eyes will remain on the US Philly Fed Manufacturing event and Swiss National Bank's monetary policy. Since all of the global central bankers are cutting interest rates, we may see a rate cut or a stimulus plan for the Swiss Economy.
Top Economic Events to Watch Today
AUD – RBA Monetary Policy Decision
Earlier today, during the Asian trading session, the Reserve Bank of Australia declared a rate reduction, and quantitative easing along with term lending. Whereas, the Treasury has declared the acquisition of asset-backed securities. All these actions are to be praised and will help accommodate the Australian financial system at this challenging period for the economy.
The RBA cash rate target has been decreased from 0.5% to 0.25%. Besides, it will not be hiked until the RBA thinks that improvement has been made towards employment and inflation is significantly within the 2–3% targeted range. Aussie is likely to face bearish pressure today.
CHF – SNB Monetary Policy Assessment & Rate – 8:30 GMT
Andrea Maechler, the governing board member of the Swiss National Bank, has affirmed that the bank is closely watching the current economic condition, and, that if considered essential, the bank will act respectively. Their readiness to take action relies on how the contemporary crisis shakes out the economic conditions. Will it be temporary or rolled out of control?
In standard times, we wouldn't even make a planned evaluation on whether the SNB would opt for a rate reduction as they are already holding their interest rates into the negative territory at -0.75%. But we should be ready for any potential policy action from SNB as they also need to do something to support their Eeonomy against the coronavirus threat.
USD – Philly Fed Manufacturing Index – 12:30 GMT
The Federal Reserve Bank of Philadelphia is expected to release the Manufacturing Index. It's a chief indicator of financial health – companies react immediately to business conditions, and changes in their opinion can be an initial signal of prospective economic activity such as spending, hiring, and investment.
The US manufacturing index figure is expected to plunge sharply from 36.7 to 9.5, perhaps due to coronavirus and its impact on the economy. The dollar may feel bearish pressure on the release of negative data.
President Trump Speaks – Tentative
One of the major events that are likely to remain in highlights is US President Trump's speech. This event wasn't on the list, and it's coming as a surprise for investors.
Well, it's not hard to guess what President Trump will be addressing in today's' speech. US President Donald Trump will hold a press conference about the coronavirus, in Washington DC to discuss its impact and the government's plan to cope with this challenging situation. The events of such kine usually support the US dollar.
Good luck for today and stay tuned for more updates!
The US consumer is softening as intertest rates go up, which is a factor for the USD retreat and for the FED to stop hikes
11 hours ago