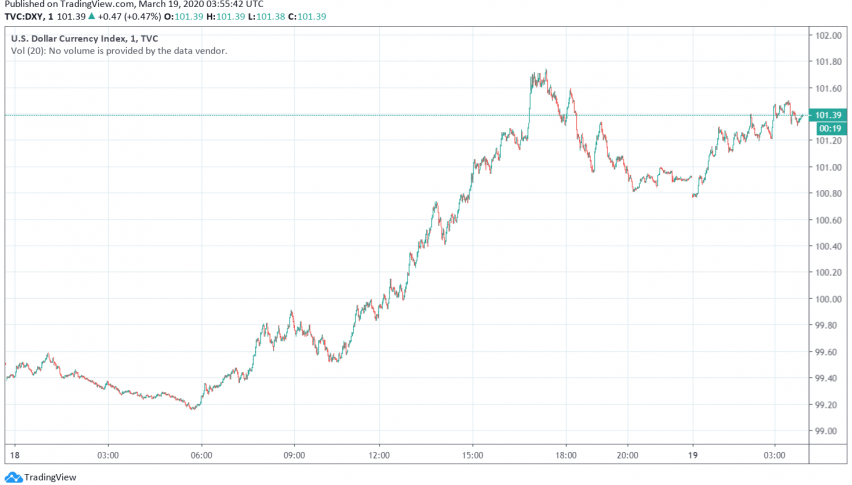 US Dollar Gains as Investors Move Towards its Safety Amid High Uncertainty, Volatility
Posted Thursday, March 19, 2020 by
Arslan Butt
• 1 min read
High volatility and rising concerns about a possible recession in the global economy have helped the US dollar continue to strengthen against other major currencies, even as liquidity remains thin over increased preference for cash among investors. At the time of writing, the US dollar index is trading around 101.39.
Other leading currencies like the GBP, AUD and NZD have tumbled to multi-year lows against the greenback as investors moved away from risky instruments and towards the safety of the US dollar. The euro, however, posted some gains on the back of ECB's commitment for additional stimulus in the form of asset purchases worth 750 billion euros.
As the number of coronavirus cases continue to rise across the world, markets are experiencing a renewed interest for cash, especially in the form of the US dollar, over heightened uncertainty about the extent of damage the pandemic can cause on the global economy. The dollar acts as a safe haven currency in such times and the recent wave has created a shortage in the dollar and driven swap rates higher as a result.
As long as investors continue to rush towards the dollar, other currencies are expected to trade weak despite their respective economies taking measures towards preventing recession.