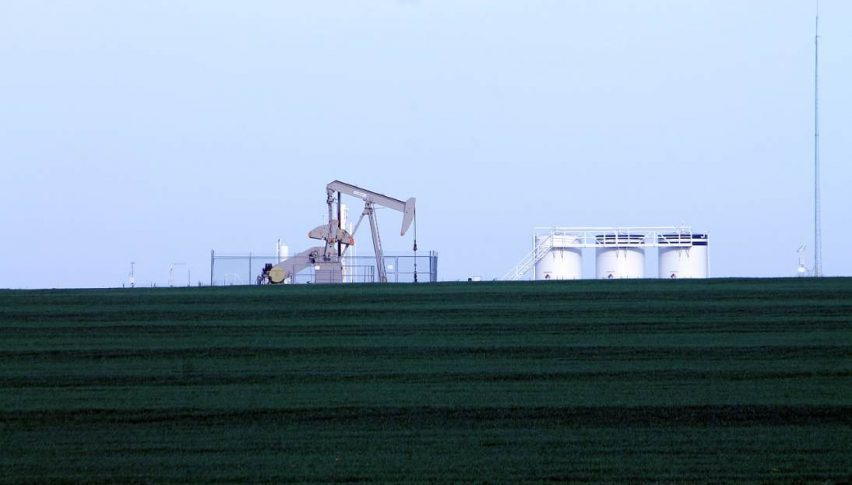 Baker-Hughes Oil Rig Count Plunges By 19
The Baker-Hughes oil rig count was released to the public earlier today, as it is every Friday. The report showed a week-over-week decrease in North American drill rigs of 19 (664). Given the plunge in global oil values of the past month, it's a wonder that the total number of oil and gas rigs in operation remains at 772.
While the COVID-19 plunge in the global stock markets has received a vast majority of March media coverage, crude oil has been devastated. The Saudi/Russian price war and coronavirus mania have driven May WTI futures to multi-decade lows just above $20.00 per barrel. 
As we move into the traditionally strong seasons for oil, both WTI and Brent crude are in dire straits. Most market fundamentals indicate that prices have yet to bottom. At least for now, North American producers are taking no chances and choosing to shut down oil rigs.
Baker-Hughes Oil Rig Count Falls, WTI Remains In Bearish Territory
With the final full trading week of March coming up, May WTI futures are deep into bearish territory. Prices are vacillating between $25.00 and $22.50, beneath the daily Current Wave 38% retracement of $26.70.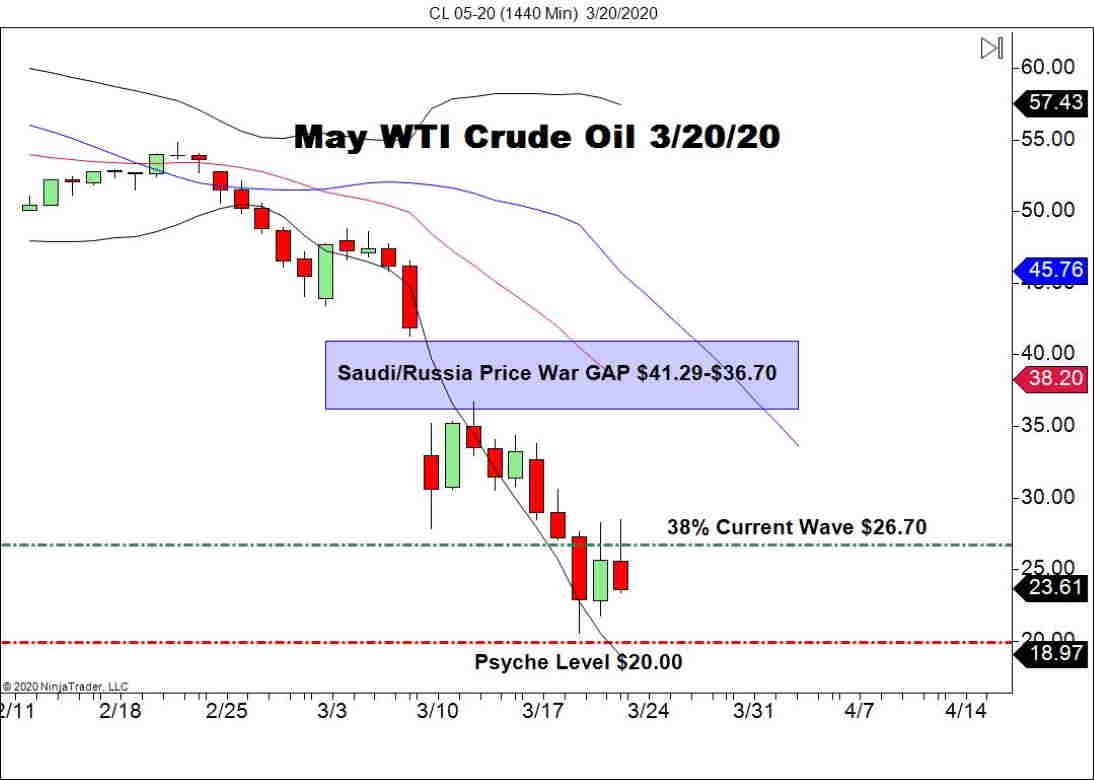 Going into next week's action, there are two levels worth watching:
Resistance(1): 38% Current Wave, $26.70

Support(1): Psyche Level, $20.00
Overview: Barring a major turnaround in market sentiment, May WTI appears destined to test the waters beneath $20.00. Unless we see trade established above the $26.70 threshold, a short-side bias continues to be warranted.
The weekly reduction of 19 oil rigs reported by Baker-Hughes is significant. It signals that leveraged drillers are going out of business and that larger firms are cutting production. In either case, increased Saudi/Russia outputs and COVID-19 demand questions are the reasons for the pressure. While unthinkable only a month ago, WTI crude oil may test levels not seen since the 1990s.
WTI crude oil is enjoying bullish moves as investors continue to look forward to China reopening its economy and easing back on its Zero
4 months ago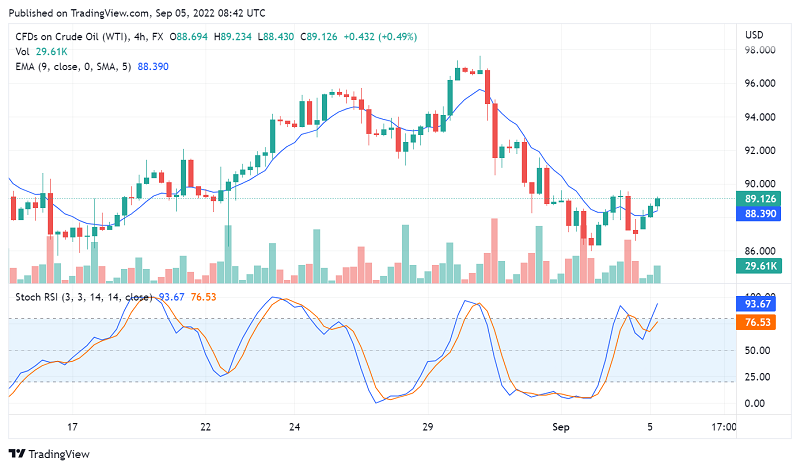 7 months ago