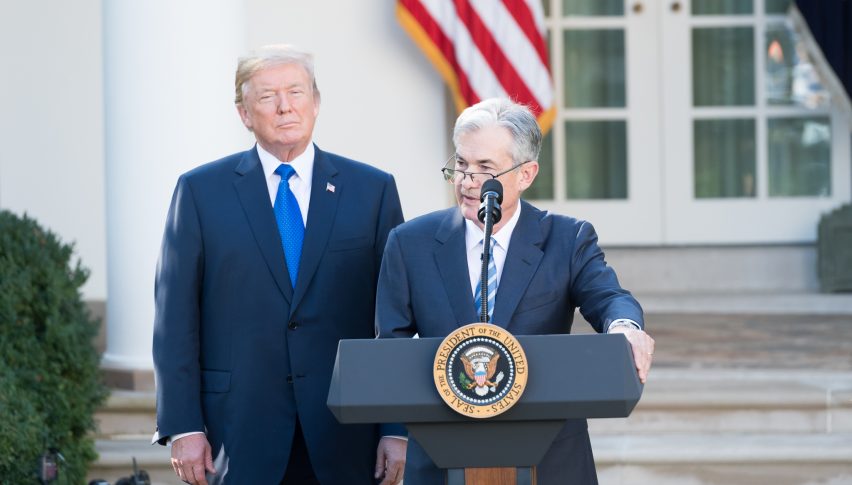 USD Holds Firm Amid "Open-Ended" FED QE
The situation facing U.S. markets continues to be tenuous as investors eagerly await a Congressional stimulus bill vote. Minutes ago, National Economic Council director Larry Kudlow was interviewed on CNBC. Kudlow brought an optimistic tone to the COVID-19 discussion, reassuring U.S. businesses and individuals that financial help was on the way. Citing the US$2 trillion stimulus and FED QE as being necessities, Kudlow suggested that there are great opportunities in the markets for long-term investors.
Ultimately, today's key news item will be the passage of the stimulus bill. At this hour (about 2 PM EST), a series of Congressional procedural votes are being held. Most analysts expect a final vote to be held sometime this evening (EST). Aside from the stimulus, unlimited FED asset purchases are the lead economic story for the day. In an unprecedented move, FED Chair Jerome Powell announced the plan earlier:
"While great uncertainty remains, it has become clear that our economy will face severe disruptions. Aggressive efforts must be taken across the public and private sectors to limit the losses to jobs and incomes and to promote a swift recovery once the disruptions abate."
One would expect the U.S. dollar to take a major hit from unlimited FED QE. However, this has not occurred. The USD Index is near multi-year highs as institutions around the world stockpile Greenbacks.
Despite An Aggressively Dovish FED, The USD Hangs Tough Vs The Majors
Throughout the COVID-19 pandemic, forex participants have favored the CHF over the USD. Subsequently, bearish price action has plagued the USD/CHF.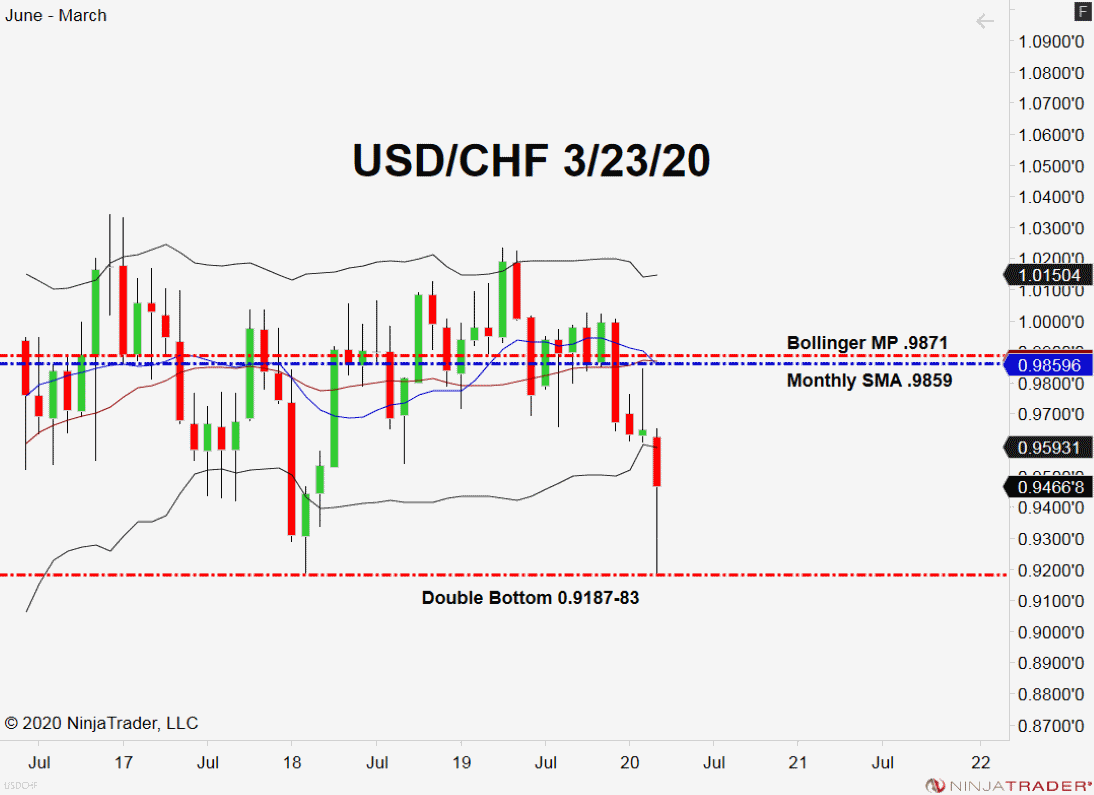 For the next few weeks, there are two levels in this pair worth keeping an eye on:
Resistance(1): Monthly SMA, 0.9859 

Support(1): Double Bottom, 0.9187-83
Bottom Line: Both the COVID-19 outbreak and FED QE have both intensified today, bringing major uncertainty to the markets. In the event we see a consistent rush to safe-havens, a buying opportunity may set up in the USD/CHF.
For the remainder of March, I will have buy orders queued up from 0.9204. With an initial stop loss at 0.9174, this trade produces 30 pips on a standard 1:1 risk vs reward ratio.