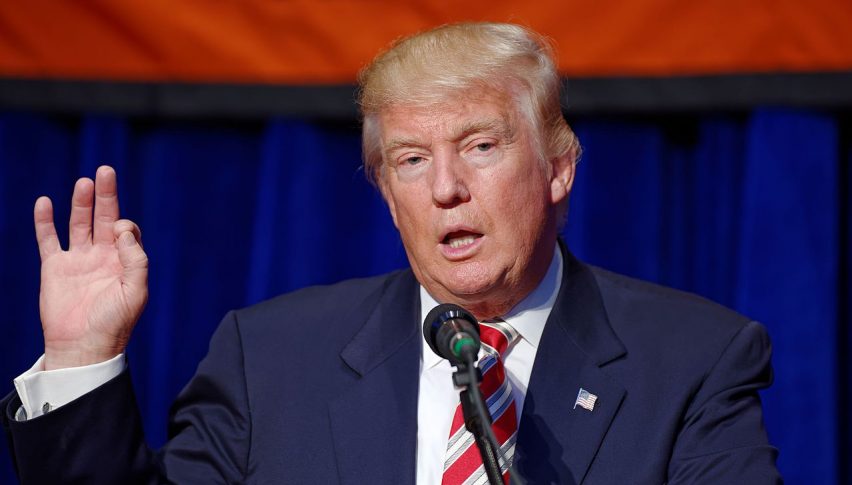 Forex Signals Brief for Mar 24: US Government Still Dragging Their Feet
US Market Wrap
After what was the worst week since the GFC, US equity markets remained soft on Monday.
The SPX slipped a further -3% as price found its way down to the 2,200 level. The falls come on the back of the US Government still not being able to push through a $2 trillion coronavirus rescue package that would surely breathe some life back into markets.
Meanwhile, the Federal Reserve is looking to expand their various programs to inject more money and liquidity into financial markets and so far they have been firing everything they have got.
We are still looking to for the right time to be buying stocks and in reality that will likely come when we hear word of an effective vaccine or even when the rate of infection starts to drop (or slow).
There could be an opportunity for a big jump, in that case, so be ready and waiting if and when that happens.
Today's Agenda
We will be getting a look at some PMI data out of both the UK and Europe today so we will be focused on the GBP/USD and EUR/USD.
There is little doubt these number will feature ugly falls, exactly like we saw in China on the back of their first reading. And I would think there will be enough data to capture the early impact the coronavirus has been having on the economy.
At the same time, a fair bit of the negative sentiment has clearly already been captured. Money continues to flow into the Greenback for the time being and until we get a hint of hope in the markets, we will remain with a downside bias.
But just remember, the majority are always wrong in financial markets. So as soon as everyone gets short risk assets in terms of a majority, that will be the time to start looking to build a long position.
Forex Signal Update
The FX Leaders Team have hit seven winners from nine trades this week, in what are terrific opportunities for traders.
Be sure to follow our live signals as more opportunities roll out with volatility at all-time highs.
AUD/USD – Pending Signal
The AUD/USD has started to find a bit of support after what can only be described as a massive sell-off. A pullback to 0.6000, could be a good opportunity for a short position. But price has made a higher low off that 0.5700 level.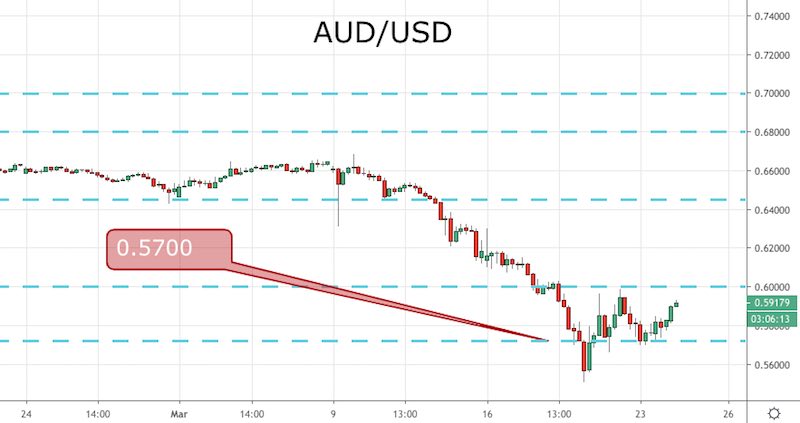 SPX – Watching
The SPX has run into the 2,200 level as price is now off -34%. We have to rewind back to the GFC to recall that markets can easily dip by 50%. At this stage, there is no sign of a bottom just yet. But to put in in context, markets did rally 30% last year.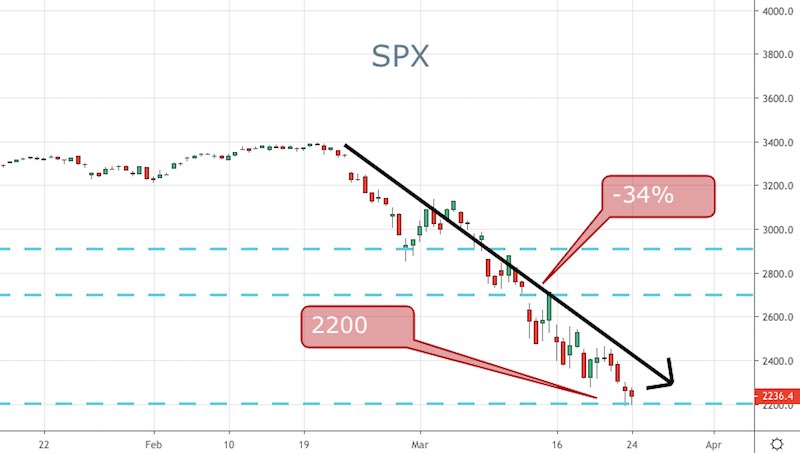 Cryptocurrency Update
BTC has really started to look like the bottom is in after the retest of the $6,000 level held. I feel there is room for a push through $7,000.
That said, Bitcoin simply capitulated through the crisis so it is clearly correlated to risk assets with a far higher level of volatility. So perhaps there could be better options out there in the current market.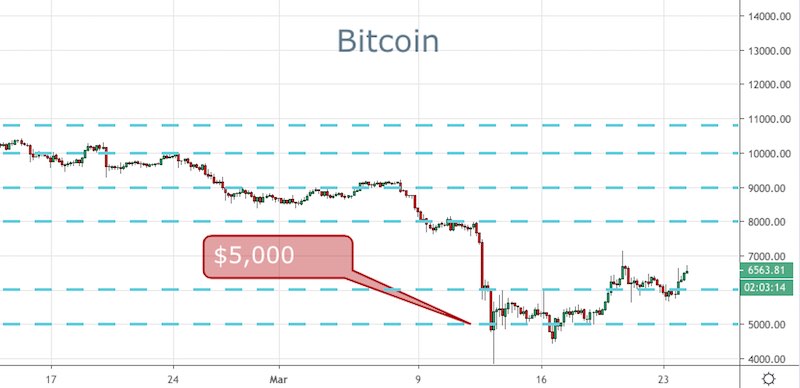 Safe havens such as Gold and the JPY have been taking advantage of the financial troubles with the ban king system and lower FED rate odds
16 hours ago