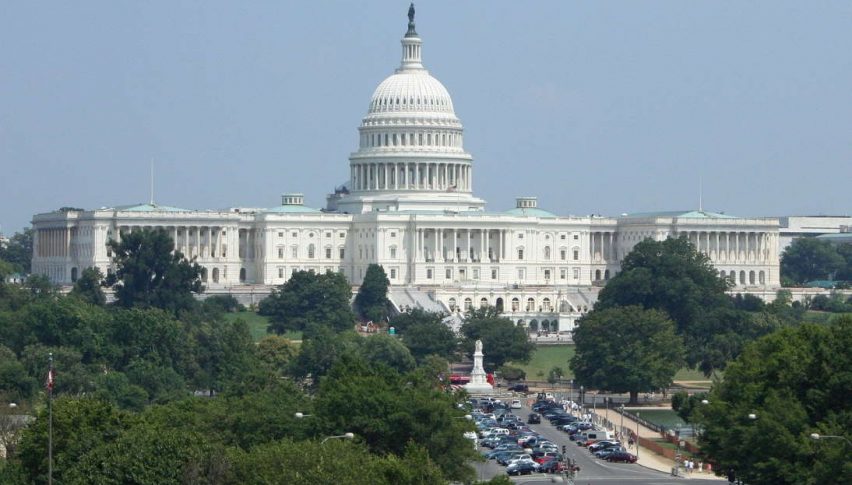 S&P 500, DJIA Break To The Bull On Stimulus Hopes
At the halfway point of the Wall Street trading day, the DJIA DOW (+1630), S&P 500 SPX (+168), and NASDAQ (+423) are deep into plus territory. The positive sentiment is a result of the much-anticipated U.S. government COVID-19 stimulus bill nearing approval.
On the economic news front, there were a few peripheral metrics out this morning:
Event                                                                       Actual       Projected     Previous
Markit Manufacturing PMI (March)                      49.2             42.8               50.7
New Home Sales (March)                                       0.765M        0.750M        0.800M
Richmond FED Manufacturing Index (March)      2                    9                    -2
In short, the Markit Manufacturing PMI and New Home Sales have beat expectations for March. On the other hand, the Richmond FED Manufacturing Index has come in well beneath projections. If you add it all up, the reports aren't nearly as bad as expected. However, all of these numbers are likely to slump for April as the effects of COVID-19 are felt.
DJIA Rallies On Stimulus Hopes
It's been a big day on Wall Street, led by a 1500+ point gain in the Dow Jones Industrial Average. The bullish action is reflected by the June E-mini DOW futures contract. Values are up dramatically, challenging 20,000.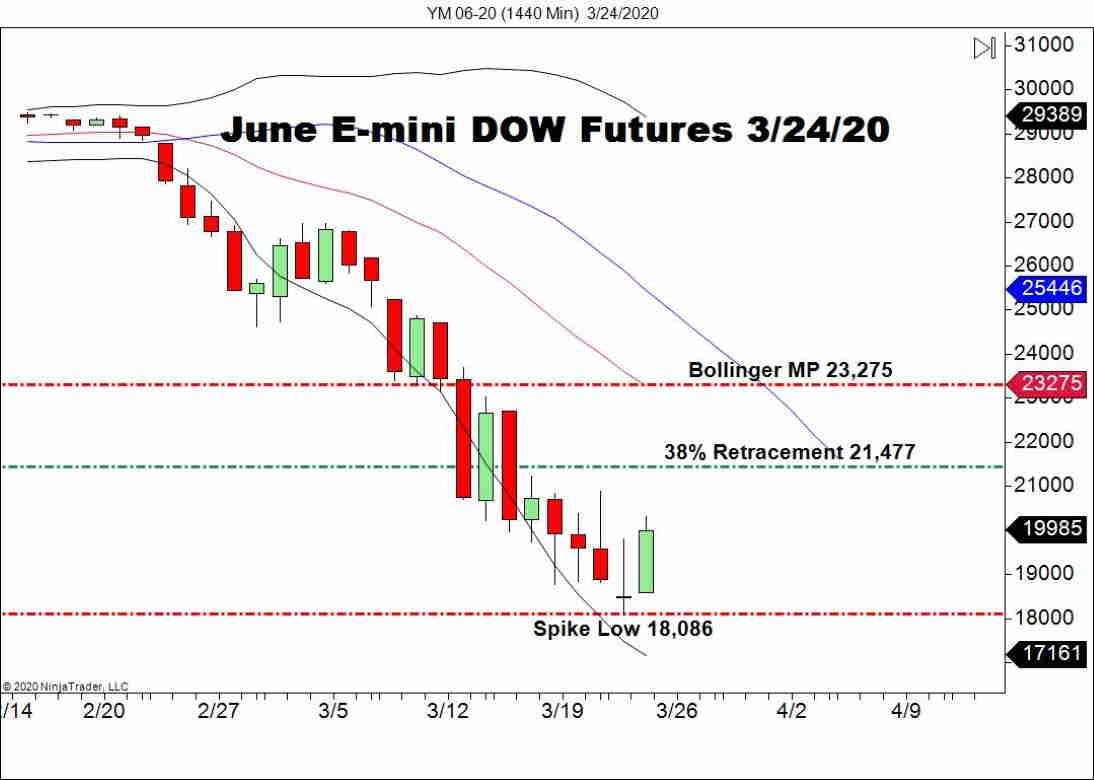 Here are a few technicals to watch in this market for the near future:
Overview: For the time being, the coronavirus outbreak is the premier driver of value in the financial markets. Optimism over the US$2+ trillion bailout plan is sparking a sudden "risk-on" sentiment toward stocks. The bill is expected to receive a Congressional thumbs-up later today. After the package gains approval, it will very likely be signed by Trump shortly thereafter. As of this writing (1:25 PM EST), members of Congress continue to debate the merits of the bill and are conducting last-minute negotiations.
Right now, the markets are all about unlimited FED quantitative easing and the multi-trillion-dollar U.S. government stimulus package. Both of these items are propping up sentiment and drawing bids to risk assets. Given these two market drivers, investors are taking a break from liquidation, choosing instead to go long U.S. equities.