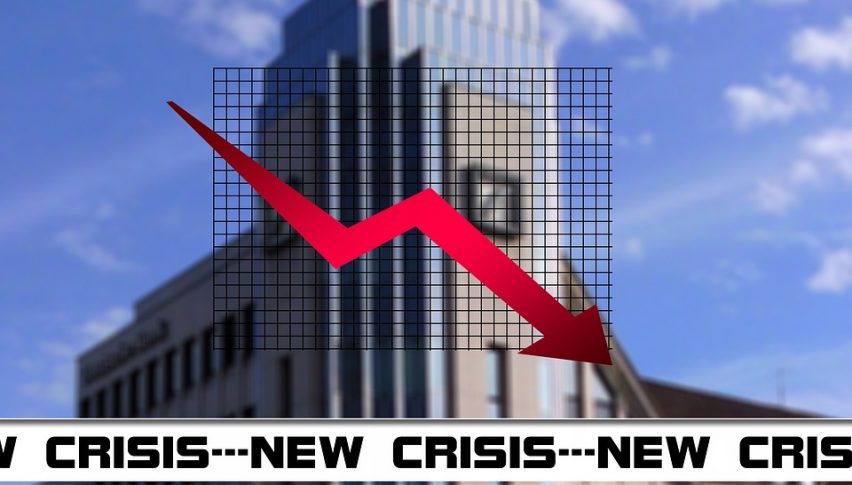 Slumping Business Activity Raises Fears of Recession in Global Economy
Posted Wednesday, March 25, 2020 by
Arslan Butt
• 1 min read
Fears about the global economy heading towards a recession continue to gain traction amid recent weak economic data releases from around the world. On Tuesday, PMI readings from across several leading countries reinforced economists' warnings about the coronavirus pandemic hurting business activity around the globe.
Stringent lockdown measures and travel restrictions have been imposed by multiple countries that are struggling desperately to contain the spread of infections. Despite these measures, the number of cases continue to climb higher as does the death toll from the virus.
Even though governments and central banks have announced stimulus measures to safeguard their economies from the risks of the coronavirus crisis, the mood in the markets remains tense as no one wants to estimate the extent of damage the pandemic can cause. Across manufacturing and services sectors, business activity is declining as more people choose to stay indoors or remain confined to their homes due to shutdowns.
Economists have already cautioned that the health crisis could soon escalate into an unemployment crisis as a result of the prolonged shutdown and further hurt consumption and the economy. In the US alone, jobless claims witnessed the steepest rise seen since 2012 during the week ending on March 14.
Global ratings agency Fitch has already slashed global economic growth forecasts for the year from 2.5% to 1.3%. However, it maintains optimism that the stimulus efforts across economies could spur sharp recovery once the situation improves.
We have some important economic events this week, although crude Oil is under spotlight as China's economy should show a rebound
4 weeks ago