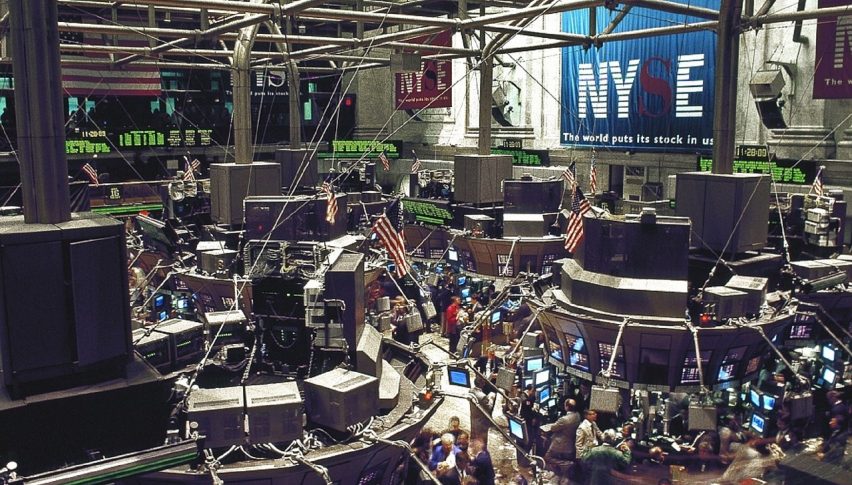 Stocks Surge as Pressure Eases For Now
Posted Wednesday, March 25, 2020 by
Rowan Crosby
• 2 min read
When markets plunged on Monday, there were plenty of fears around the globe. However, that appears to have eased for the time being after one of the biggest rallies we've seen in more than 100 years.
The DOW jumped 11.3% in what was the biggest daily jump since 1933. There is a growing consensus that the selling pressure has eased for the time being. In reality, the DOW had slipped -38% on an intraday basis which is considerable, to say the least.
We also have to remember that the index was trading at around the 30,000 level, prior to the sell-off, so around the 15,000 mark would be that 50% retracement.
That is the type of move we've seen in previous stock market collapses.
The GFC was around the 50% fall. As was the dot-com boom and the 1987 collapse.
So to me, that would be a worst-case scenario – which as mentioned would be a test of the 15,000 level. Plenty are asking whether we will see more falls.
The rebound time is also something we need to take note of. They have been 24-81 months to get back to the previous highs. So to me, this is what I will be expecting going forward.
Given the sharpness of the decline in stocks, I am looking for more of a 1987 fall and rebound. That occurred in 24 months. So that means that stocks could regain their highs in two years. This would, of course, be lead by blue chips, where investors rush to the safety and security of the large established names.
Hence the DOW would be a place to park your money in a pinch – even the SPX.
We have to realise that for many institutions, bonds simply offer now value. Yields are now so low and values so high that the risk/reward is skewed so badly. There is nowhere to put your money for these large funds and they will seek value in blue-chip stocks.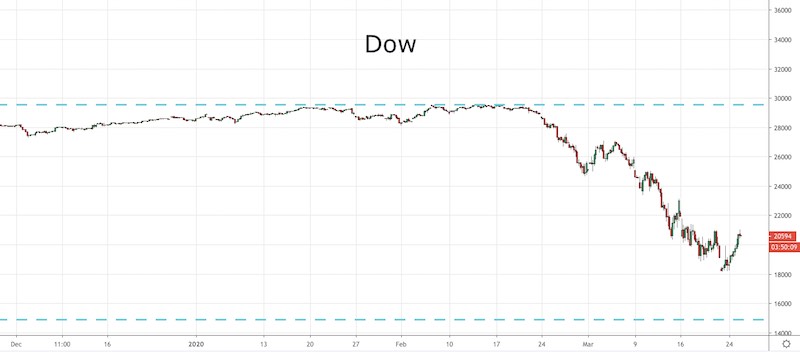 Safe havens such as Gold and the JPY have been taking advantage of the financial troubles with the ban king system and lower FED rate odds
2 weeks ago