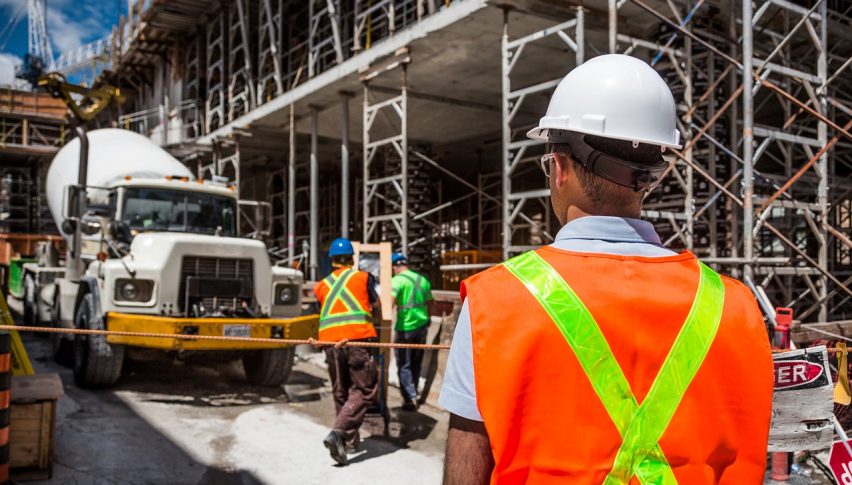 Forex Signals Brief for Mar 26: US Jobless Claims in Focus
Posted Thursday, March 26, 2020 by
Rowan Crosby
• 2 min read
US Market Wrap
US equity markets put together their second straight day of gains after the US stimulus package made its way through to the Senate.
There is still some work to do it appears that is close to the finish line, but not quite there.
As the state of play around the globe changes by the hour, stocks markets managed to have consecutive winning days, which is something that we haven't seen for some time.
For the time being, the SPX has found some level of support off the 2,200 level, but price would need to make a higher low before I had any confidence. I sill expect to see further downside and others are still nervous. While the Greenback has eased off its highs, there are still plenty seeking the safety on the USD.
Today's Agenda
Not since the GFC has there been so much interest in the state of the US jobs market.
Today we will be getting US jobless claims and the expectation is that there will be a surge higher – with analysts looking for upward of 1 million people in need of assistance. There is even talk of the US losing 14 million jobs and heading into a depression.
The story will be similar in most countries that have been clamping down, particularly those that rely on tourism and hospitality. Given that travel around the globe has virtually ground to a halt, there we are in dangerous times for the global economy.
Forex Signal Update
The FX Leaders Team have hit ten straight winners this week, in what are terrific conditions for traders.
Be sure to follow our live signals as conditions will be great for the coming weeks and even months.
AUD/USD – Pending Signal
The AUD/USD has failed at the 0.6000 level as I suggested it might yesterday. Now we are on the hunt for another short position.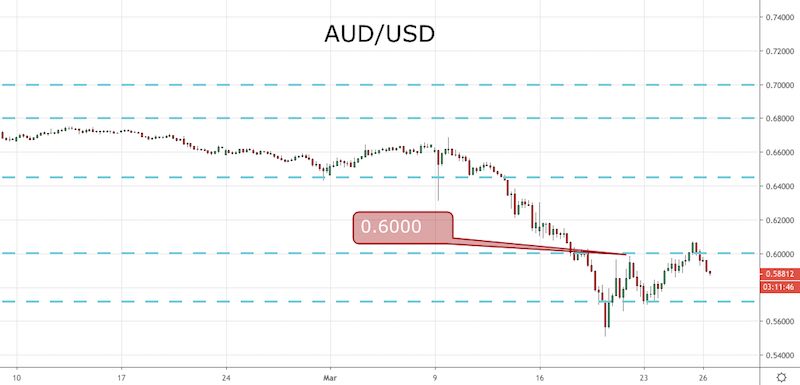 SPX – Watching
The SPX pushed higher for a second day and is above the 2,400 level. Price will likely have another run at the lows at some point and I see further falls ahead. We haven't found a bottom just yet.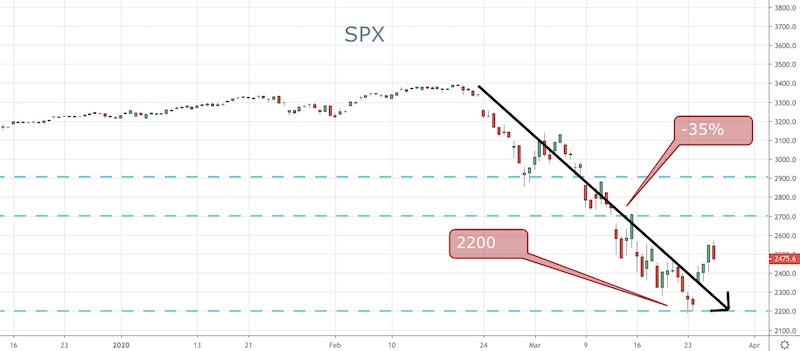 Cryptocurrency Update
BTC is looking like it is interestingly poised at the moment just under the $7,000 level.
As I've been saying, price could breakthrough, but I wouldn't like to be getting long here. A push higher and fail and maybe a lower high might be a good short opportunity.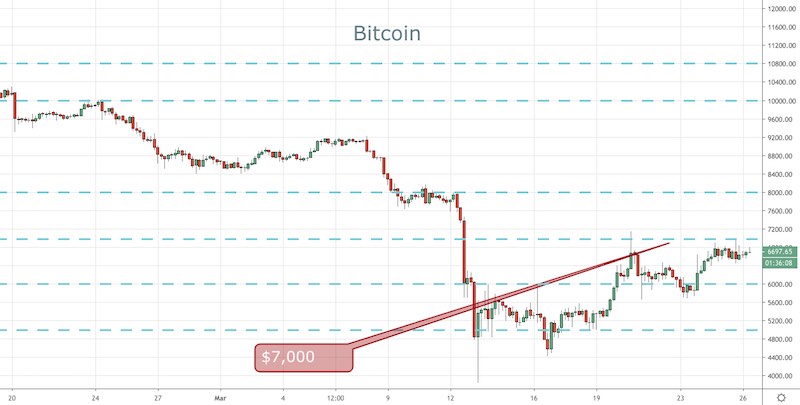 The US consumer is softening as intertest rates go up, which is a factor for the USD retreat and for the FED to stop hikes
2 days ago