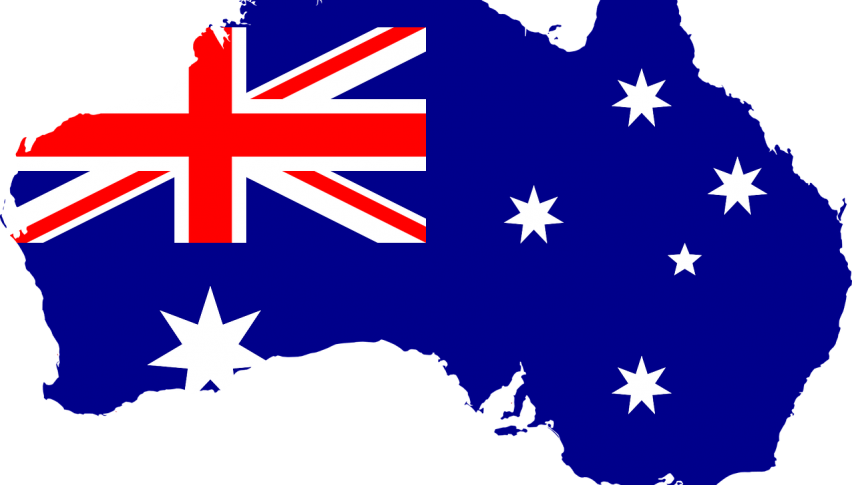 The AUD and NZD on the Rebound
The Aussie and the Kiwi saw some strong upside to end the week and both are pushing higher. But the question is for how long?
One of the key drivers in the fall for both these key Asian pairs has been the rise in the Greenback.
It had been pushing higher for a number of days before giving up much of its gains to end the week. The US Dollar Index has now fallen back under 100 and that means we could have seen a short-term top.
The price action in the AUD/USD has been quite interesting. After hitting lows of 0.5500, price has rebounded more than six cents up to 0.6100. Along the way, it has been making higher lows, which on paper has been bullish price action.
But given the volatile nature of things at the moment, price could easily fall back away.
The level I will be watching closely this week is 0.6000. It is the recent swing low and a break under it could be a trigger for more selling. It is also a round number level and a big one from a psychological level as we have seen this as the bottom of the AUD range over decades.
I do think it could hold, but we must trade the price action at the moment.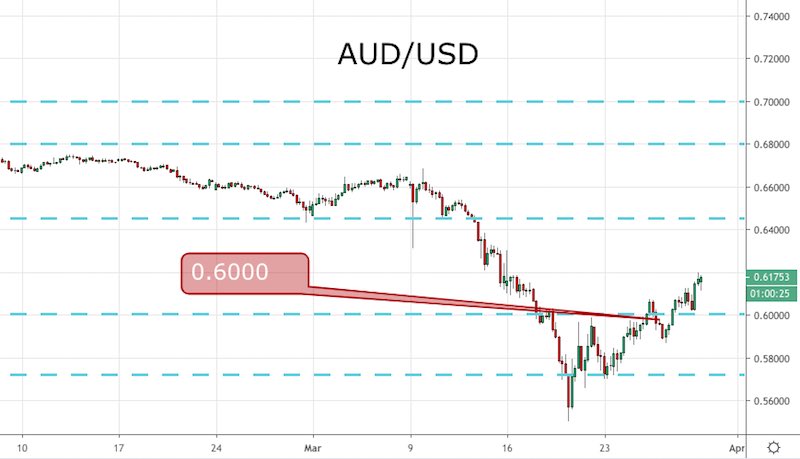 For the NZD/USD, price is making a similar sort of pattern. For that pair, I will be watching 0.5900. Just as it is the most recent key level that has been both support and resistance as we can see on the chart.
Of course, 0.6000 will also be important here, but that 0.5900 mark is a technical level that we can't ignore.
To the upside, both need a break of the highs to make another leg up. But you can trade the pullback of the momentum break higher.
It is shaping up as another big week in Asian trade with the wild moves getting set to continue.
Both the Kiwi Government and Aussie have implemented different approaches to contain the virus spread with NZ in lockdown. We are not sure which will ultimately be most effective, but it is clear the economies of both will be taking a bath in the short-term.