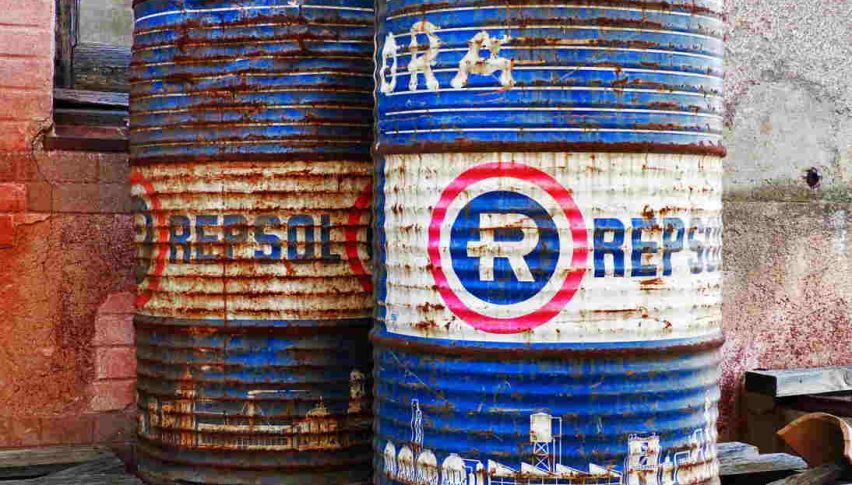 EIA Reports A Staggering Build In Oil Supplies
The news keeps getting worse for energy bulls. In addition to the Russia/Saudi price war and demand-side issues stemming from the COVID-19 pandemic, North American supplies are on the rise. 
The EIA Reports A Large Weekly Supply Build
This morning marked the release of the weekly EIA Crude Oil Stocks Report. The figure came in at an extraordinary 13.834 million barrels, shattering projections (3.997 million) and the previous release (1.623 million).
For the time being, mum's the word out of OPEC. Total production is estimated to be in the neighborhood of 28 million barrels per day, up 150,000 million barrels last month alone. So, it appears as though the world is swimming in crude oil. But, for how long? If this week's North American supply levels are any indication, it may be a while before demand catches up with supply:
Event                                                             Actual        Projected     Previous
API Crude Oil Stocks (March 27)               10.485M         NA             -1.250M
EIA Crude Oil Stocks (March 27)               13.834M       3.997M         1.623M
In short, this is an extremely strong set of numbers. As a result, May WTI futures have returned to the $20.00 level in anticipation of further weakness.
$20.00 Is The Key Number For May WTI Crude Oil Futures
This week's trade of WTI crude oil has been all about the $20.00 psychological barrier. For now, it looks like traders are happy being patient near this technical zone.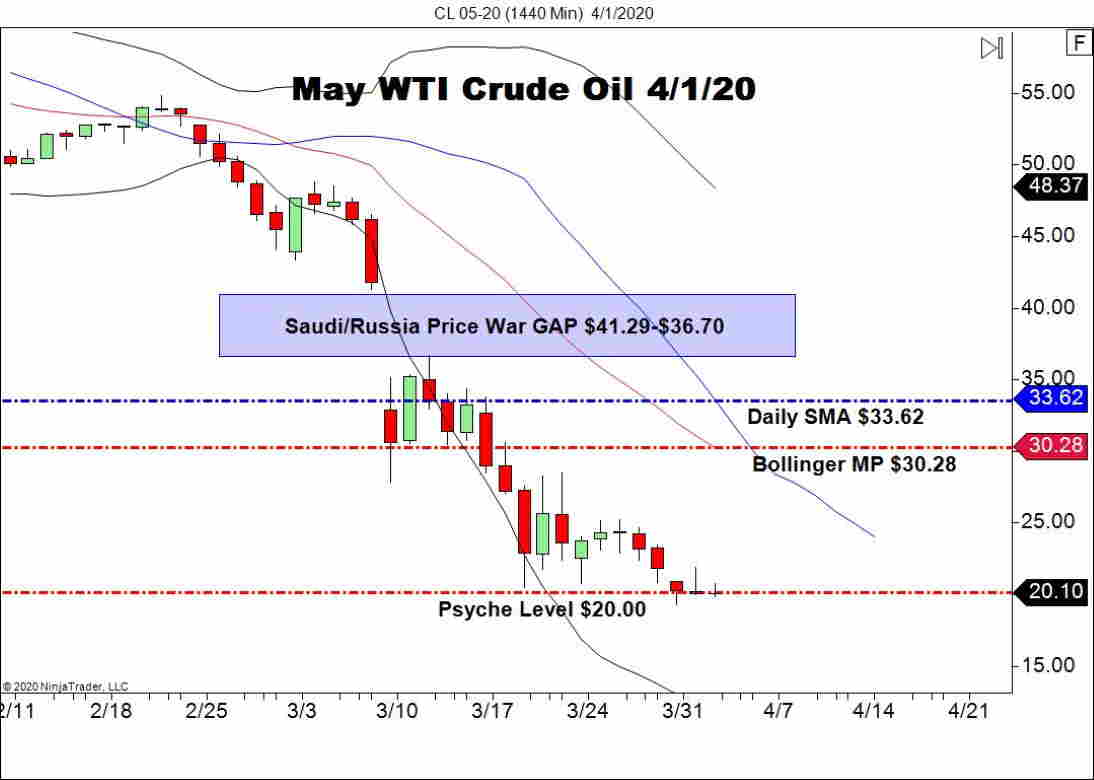 Overview: As we move into April's action, there isn't a whole lot to say about May WTI crude. The fundamentals are exceedingly bearish and price action has ground to a halt. Until we see an end to the price wars, the spread of COVID-19, or U.S. government commitments to the American fracking industry, WTI crude oil will remain depressed.