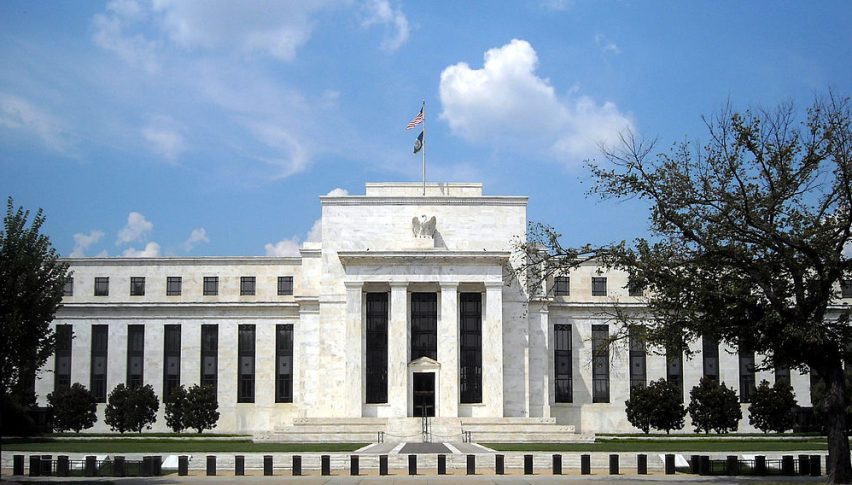 Greenback Gains Ground Vs The Majors
It's been a big day for the Greenback versus the majors. A steep downtrend in the EUR/USD, as well as spikes in the USD/CHF and USD/JPY have highlighted today's forex action. For the time being, it looks like currency players are once again acquiring the USD as a hedge against COVID-19 uncertainty.
For the session, the commodity dollars have traded near flat. The USD/CAD is a prime example of the current market disconnect ― WTI crude oil has rallied more than $4 dollars per barrel and the Loonie appears to be setting up a daily Doji candlestick.
Let's take a look at USD Index futures and today's relative strength of the Greenback.
The Greenback Is In Vogue As A Safe-Haven Asset
June USD Index futures are holding firmly in bullish territory. While the sell-off of last week was significant, April has opened with a bang. At the moment, currency players continue to hold the USD as the global COVID-19 crisis deepens.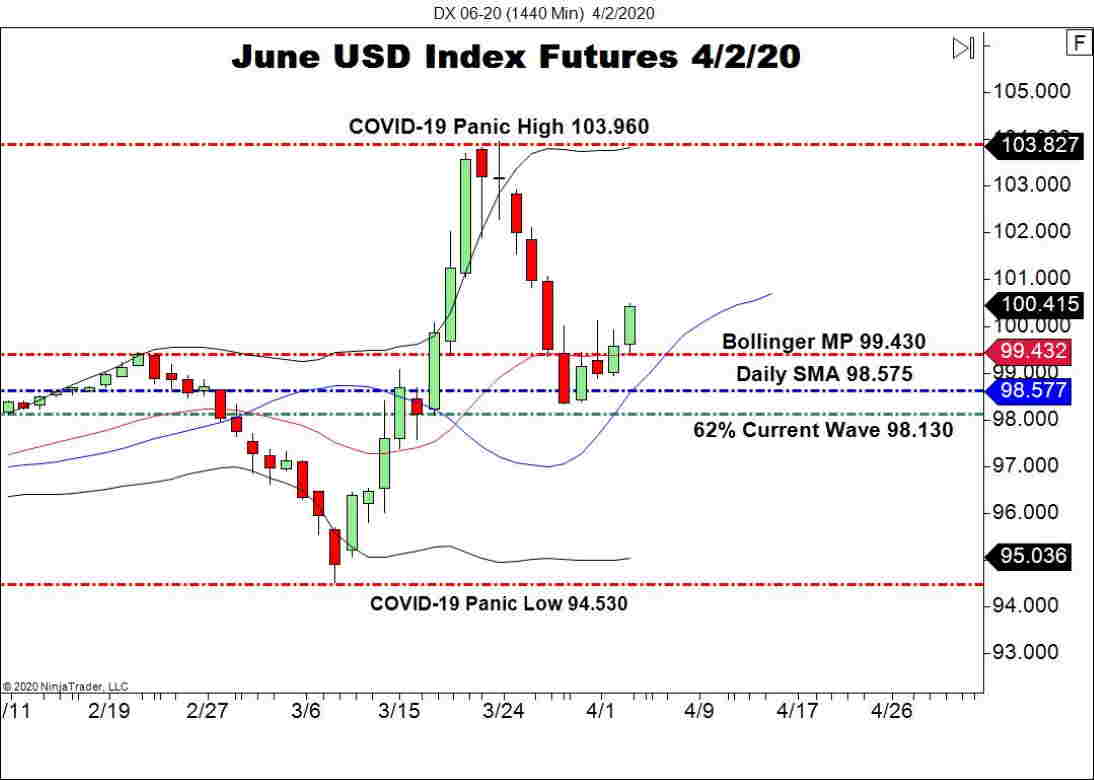 Overview: When things become chaotic in the markets, most of the tools we normally use to gauge the USD's relative strength become useless. For example, the CME FEDWatch Index is now showing a 100% chance that the FED will hold rates at 0.0-0.25% until at least March 2021. When coupled with "QE Unlimited," one is inclined to believe that inflation is primed to spike in Q3 and Q4 2020. 
As of now, it appears that the Greenback will be poised to hold its value vs the majors no matter what the FED does. This suggests that currency traders are betting on a potentially deep global COVID-19 recession. It also confirms that optimism toward risk assets is fleeting, at best.