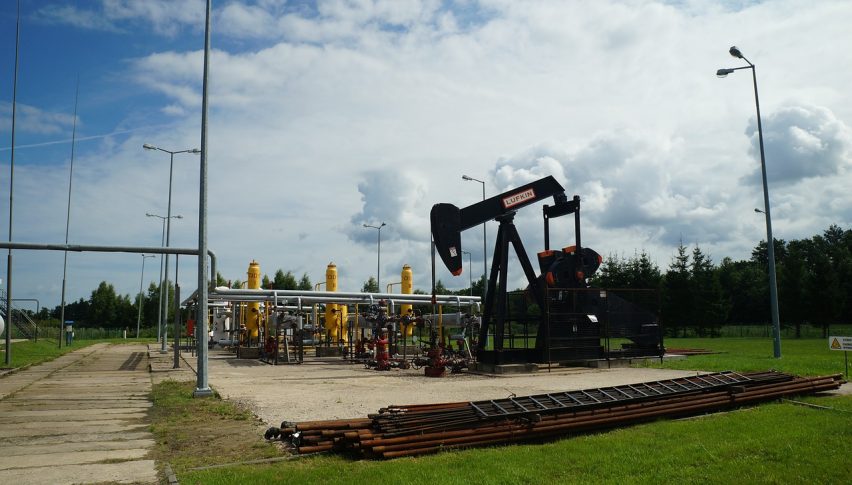 Oil Sector Rally Propping Up The U.S. Indices
The action on Wall Street has been heavy as traders balance the books ahead of the weekend break. After the first two hours of trade, the DJIA DOW (-320), S&P 500 SPX (-35), and NASDAQ (-85) are moving in whipsaw fashions. At this point, it appears that a tepid three-day rally in WTI crude oil is keeping bearish sentiment from taking over the U.S. indices.
By far, the lead financial story of the day is another record-setting loss in American jobs. March's Non-Farm Payrolls report came in at a whopping -701,000, shattering the expected -100,000. This downturn spiked unemployment back above the benchmark 4.0% rate to 4.4%. However, these figures were to be expected in the wake of the COVID-19 outbreak.
Oil stocks continue to show life following the early-week washout of $20.00 in WTI crude oil. Some of the big gainers over the past five sessions have been Halliburton (HAL, +20.11%), Occidental (OXY, +12.90%), and ExxonMobil (XOM, +11.07%). For now, the entire energy sector is hoping for a bailout and swift end to the Russia/Saudi price war.
A Three-Day Winning Streak For WTI Crude Oil?
2020 has been a dismal year for oil market bulls. A strong start quickly degraded as a price war and global pandemic posed unprecedented demand-side questions. For now, hopes regarding a Russia/Saudi deal and production cuts are propping May WTI up above $25.00.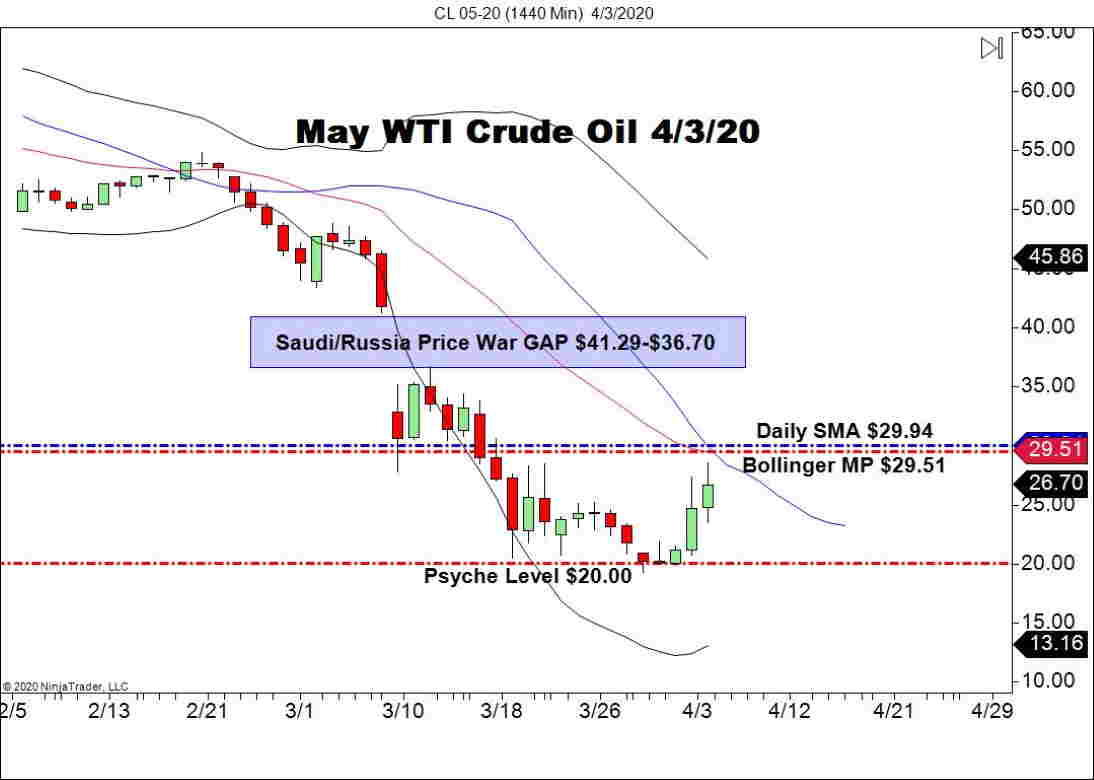 Here are the key levels to watch in this market ahead of the weekend:
Resistance(1): Bollinger MP, $29.51

Resistance(2): Daily SMA, $29.94

Support(1): Psyche Level, $20.00
Overview: Three things are driving crude oil prices: a glut of supply, a pending U.S. government bailout of North American fracking operations, and the possibility of armed conflict in the Middle East. Over the past 48 hours, President Trump has suggested that OPEC+ production cuts and a "credible threat" from Iran are possible (Twitter). At this point, energy traders have taken the Tweets to heart and bid WTI north from $20.00.