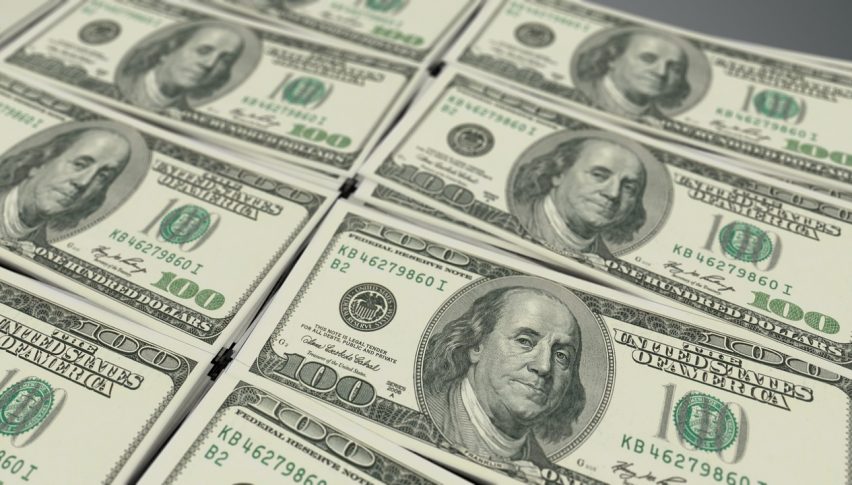 U.S. Dollar Posts Weak Session Versus The Majors
Throughout March and the beginning of April, the U.S. dollar has performed well against the majors. Global pandemic led many investors to seek refuge in the Greenback ― is their respite over? Given the FED's zero interest rate policy and program of unlimited QE, is the USD finally going to see some inflation? 
At this point, it's anyone's guess. However, risk appears to be back in style and the dollar is on the ropes vs the majors. Losses vs the Swiss franc, Canadian dollar, and euro have highlighted the Greenback's forex session.
In an unprecedented move, FED Chairman Jerome Powell has scheduled a "COVID-19 And The Economy" webinar. Slated for Thursday, April 9 (10:00 AM EST), Powell will talk about the current state of the economy at the Brookings Institute. It's an online-only event and will very likely grab the attention of forex players around the world. If you're trading anything privy to the U.S. dollar, it's a good idea to keep a close eye on Powell's comments.
A Strong Rally For The Canadian Dollar
In a Live Market Update from yesterday, I outlined a rotational long trade in the USD/CAD. The buy recommendation only produced a modest 12 pips profit before the stop loss was hit. The USD/CAD has since broken to the bear and is now challenging March's uptrend.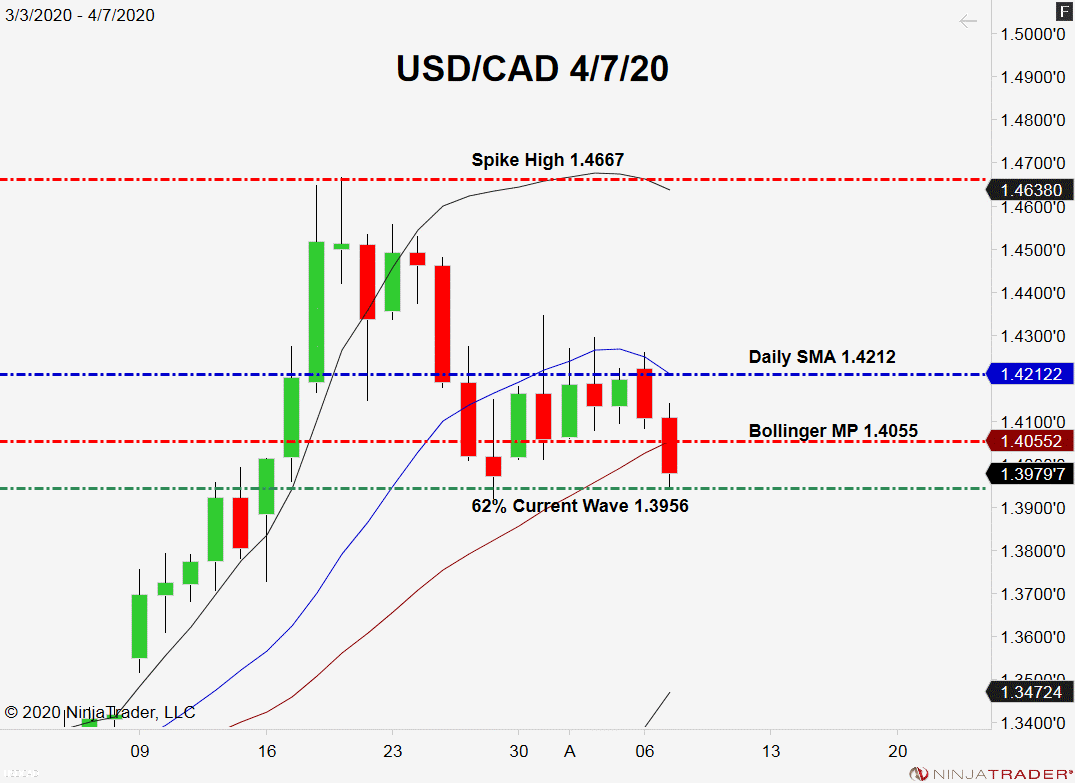 Overview: Earlier today, the EIA revised its price projections downward for WTI and Brent crude oil. WTI is now expected to average $29.34 for the year, while Brent comes in at $33.04. For the time being, the EIA projects a palpable slowing of global demand through the end of 2020.
From a technical standpoint, a bullish bias continues to be warranted toward the USD/CAD. However, the winds may be changing. If the daily 62% Current Wave Retracement (1.3956) is taken out, then significant bearish extension is possible.