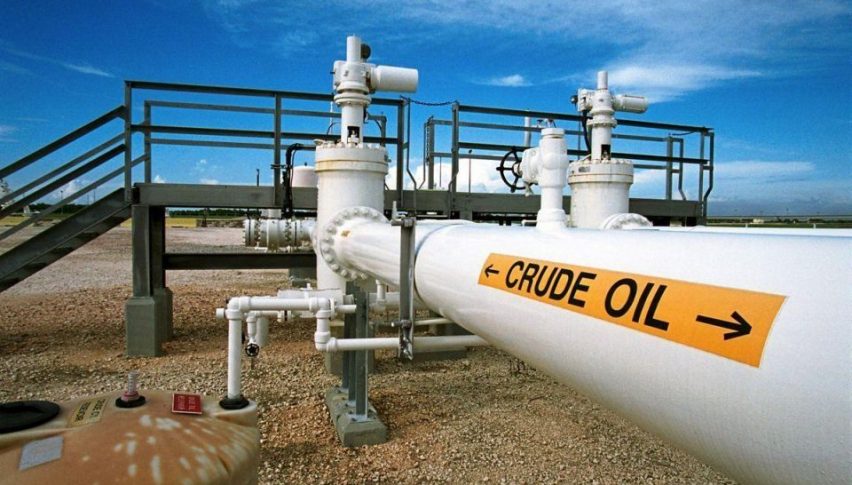 Another Massive Supply Build Reported By The EIA
May WTI futures are in a holding pattern following today's EIA Crude Oil Stocks Report. Again this week, U.S. supplies grew dramatically as consumption continues to fall amid the COVID-19 pandemic. In addition, tomorrow features a teleconference between OPEC+ members. The hot topic will be production cuts and a potential Russia/Saudi Arabian deal.
EIA Reports Second Consecutive Supply Build
Last Wednesday brought an eyebrow-raising EIA report and staggering supply build. This week's figures show more of the same:
Event                                             Actual         Projected       Previous
API Crude Oil Stocks                   11.938M           NA               10.485M
EIA Crude Oil Stocks                   15.177M           9.271M        13.834M
For the second consecutive week, crude oil stocks are on the rise. This isn't a surprise as the U.S. and the rest of the world remain largely on COVID-19 lockdown. Demand for refined fuels is severely depressed as travel and industrial uses are being restricted.
Despite today's EIA report, May WTI futures are still trading above $24.00. Given the current market dynamic, things could certainly be a lot worse for crude oil pricing.
May WTI Futures Quiet Ahead Of OPEC+ Meeting
For the session, May WTI has posted a modest 155 tick range. Going into the final few hours of NYMEX trade, it looks like WTI may be poised to extend its extremes.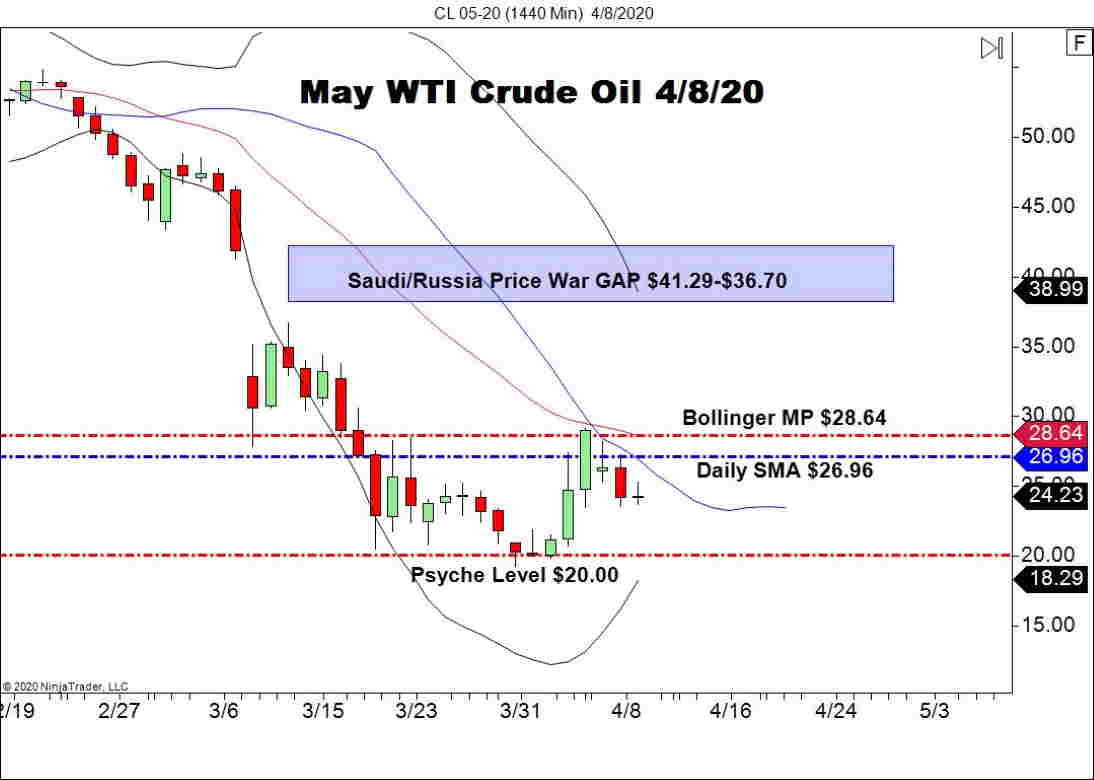 Overview: Right now, the global oil complex is eagerly awaiting an end to the Russian/Saudi Arabian price war. The energy industry has been hurt badly by the downturn, specifically North American fracking operations. 
However, efforts are being made to remedy the situation. On Saturday, North Dakota Sen.Kevin Cramer and Alaskan Sen. Dan Sullivan are scheduled to talk with Saudi officials. While this dialogue is largely for show, U.S. oil import tariffs and today's EIA supply numbers are subjects sure to come up. If OPEC+ doesn't announce a deal sometime tomorrow, next week may bring some fresh tariff saber-rattling from the White House.