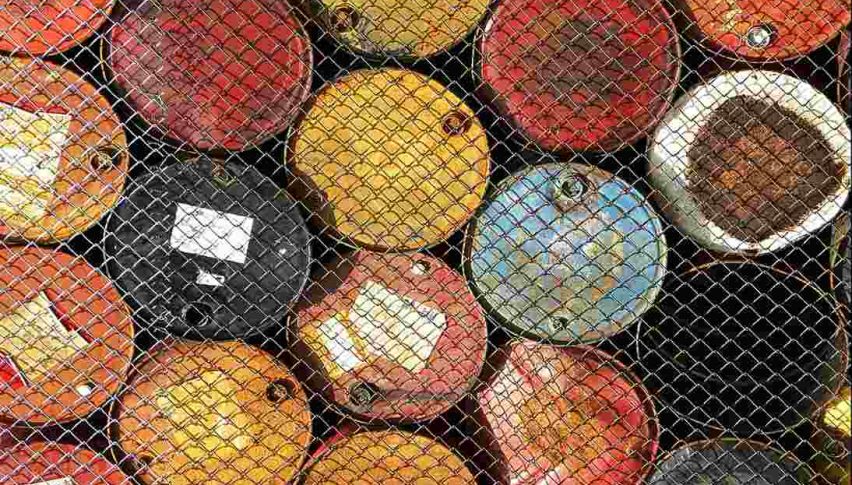 WTI Below $20.00, EIA Reports Huge Supply Build
May WTI crude oil futures are positioned to extend their losing streak to four sessions on the back of this morning's EIA stocks report. At press time (about 12:45 PM EST), May WTI futures are trading in the neighborhood of $19.75 per barrel. If we see a sub-$20.00 settlement today, it will be the first such close in nearly two decades.
EIA Reports Massive Supply Build
This week's oil inventory cycle has come and gone with few surprises. Right now, the world is swimming in light sweet crude and everyone knows it. Here's a look at the hard data:
Event                                      Actual        Projected     Previous
API Crude Oil Stocks            13.143M          NA              11.938M
EIA Crude Oil Stocks            19.248M      11.676M        15.177M
These are truly staggering North American supply stats. In fact, the EIA figure of 19.248 million barrels is the largest one-week gain in history. The drivers of the supply glut are obvious ― decreased demand resulting from the COVID-19 shutdown and a global spike in production. Without a doubt, the oil situation is going to take some time to stabilize.
A Sub-$20.00 Close For May WTI?
Given the extent of this week's supply numbers, it's a bit surprising that May WTI is holding as firm as it is. Going into the final few hours of trade, prices are static in the neighborhood of $19.75, off about 2.5% for the session.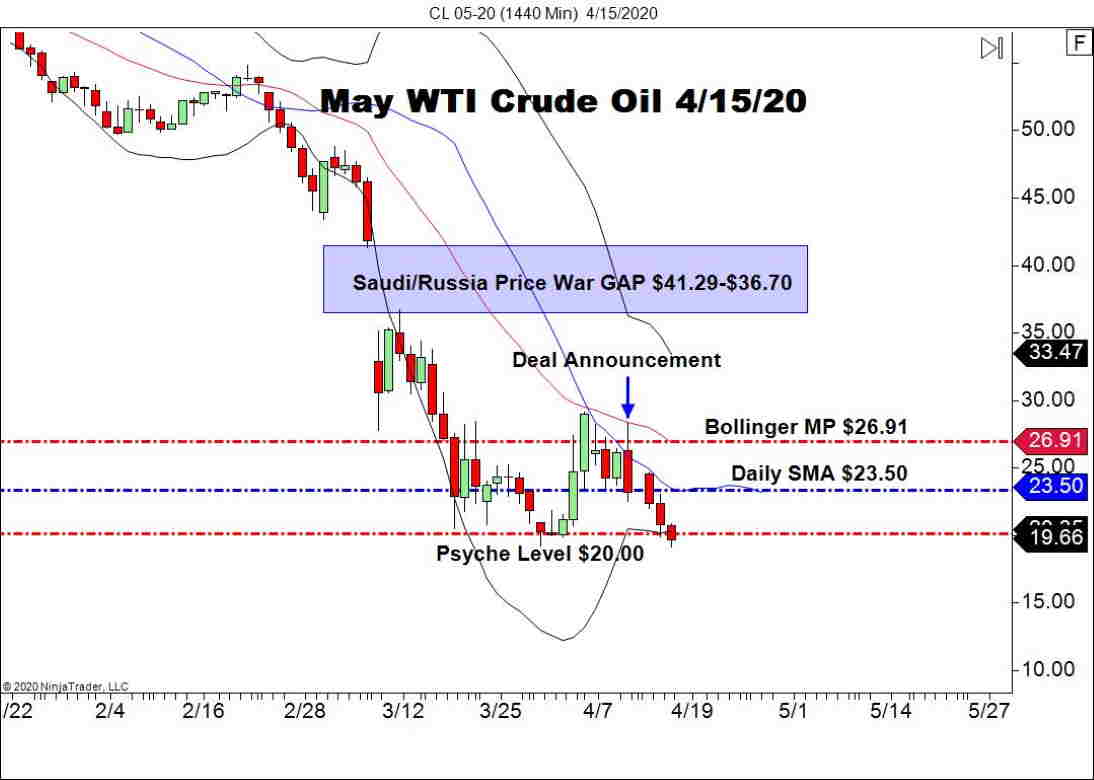 In my book, there is one number to watch: $20.00. If we see a late-day rally and close above this level, there may be hope for a short-term run at $25.00.
Overview: Perhaps the most striking observation about the WTI market is the May/June contract spread. Currently, May WTI is trading around $19.50 while June WTI is up around $26.00. With rollover slated for next week, we are already seeing volume splits between the two listings. One way or another, this enormous spread must come in ― be on the lookout for a steep selloff in June WTI, a rally in May WTI, or a combination of both by early next week.