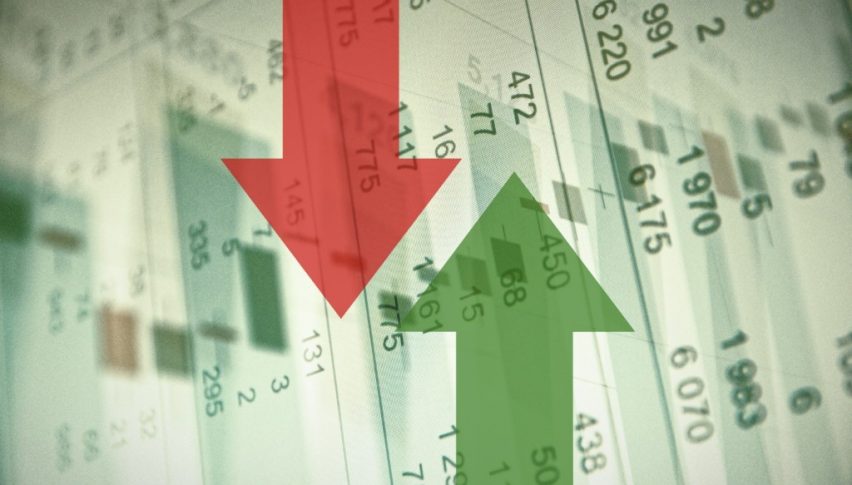 Markets Consolidate As Re-Open Uncertainty Grows
As we roll into mid-April, vast uncertainty looms over when the global economic system will reopen for business. While some COVID-19 restrictions are being eased in certain regions, others remain on full lockdown. Timelines for a restart vary according to municipality ― as of now, no concrete relaunch date has the markets in limbo.
In the U.S., it's politics-as-usual as Democrats and Republicans clash on how to enter the post-coronavirus era. Concerns over reversing containment have prompted ambiguity regarding when existing lockdowns will be lifted. The result has been a stagnate week on the markets as investors take a wait-and-see approach to the developments.
To illustrate how the action has dropped off, today's reading on the CBOE Volatility Index (VIX) comes in around 41.00, down from 59.00 on 1 April. While this number still suggests significant activity in the U.S. stock markets, volatility is certainly on the decline.
Currency Markets Enter Rotation
It has been a sporadic forex session, with the Greenback hanging in there versus the majors. One of the largest movers has been the EUR/USD with a daily range of 95 pips.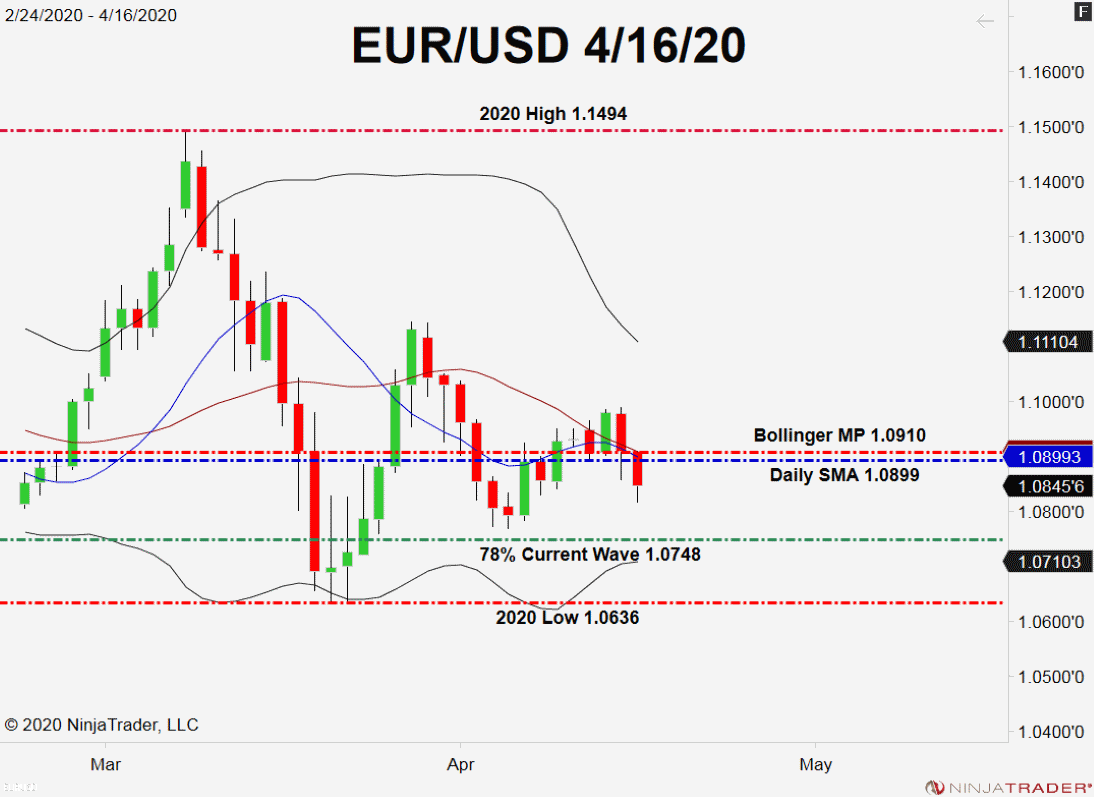 Here are the levels to watch for the EUR/USD:
Resistance(1): Daily SMA, 1.0899

Resistance(2): Bollinger MP, 1.0910

Support(1): 78% Current Wave, 1.0748
Bottom Line: If we see more sideways action in the currency markets on Friday, a selling opportunity may set up for the EUR/USD. Until the weekly closing bell, I will have sell orders in the queue from 1.0894. With an initial stop loss at 1.0929, this trade yields 35 pips on a standard 1:1 risk vs reward management plan.
The US banking sector is having more troubles than European banks, which should keep the FED dovish, and risk assets bullish
20 hours ago