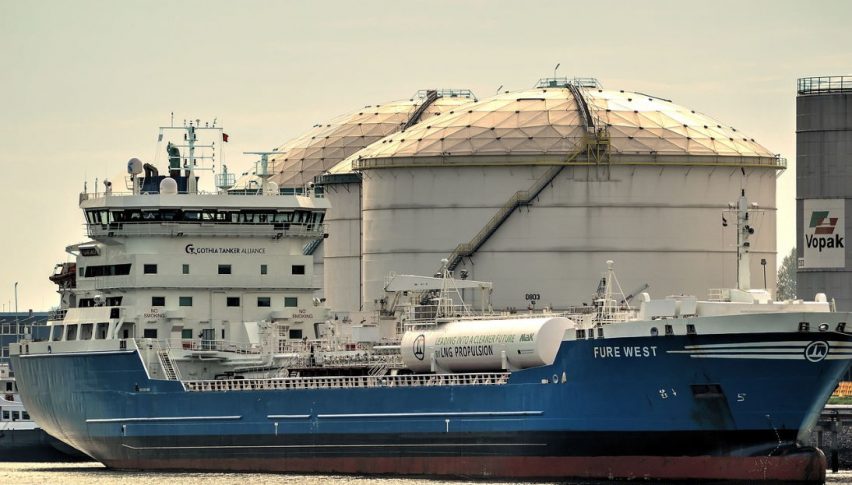 A Historic Day For May WTI Crude Oil Futures
It's been a truly historic day for May WTI crude oil futures. Prices have approached $0.00 several times as the supply glut has decimated storage availability. At the moment, no one is interested in taking physical delivery later this week when May WTI officially comes off the board.
If a picture is worth 1,000 words, then the daily chart for May WTI is worth 10,000. Prices have plunged from $17.00 to zero in a trading session for the ages.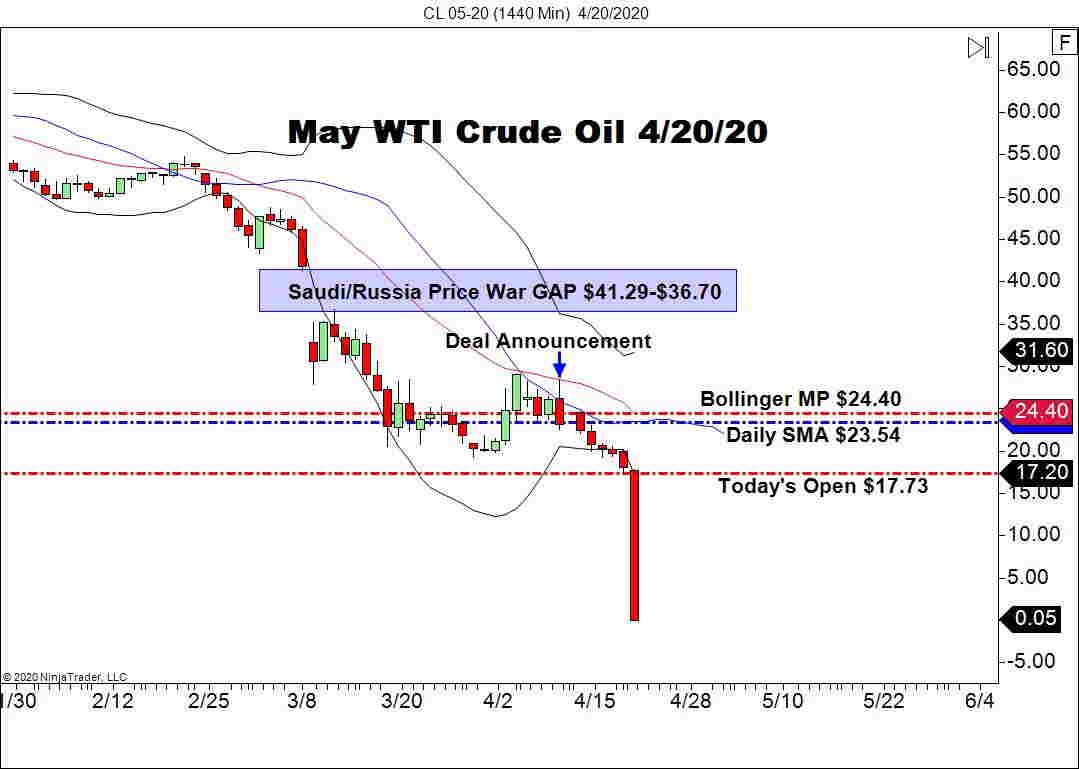 Right now, it's all about storage. No one is interested in taking physical delivery of crude oil as storage facilities are already maxed out. For the time being, May WTI is essentially worthless. 
Overview: While the scene for May WTI is ominous, it isn't necessarily a viable gauge of crude oil's value. Futures traders have already rolled to the June contract, which is currently trading above $20.00. While this is reassuring for producers, it doesn't change the fact that the world is literally swimming in oil. Until we see economic activity get back to normal, the supply glut is very likely to hold firm.
Every once in a great while, we see truly amazing things in the markets. Personally, I've never witnessed a sell-off like today's action in May WTI crude oil. Liquidity has dried up on the buy side and prices have gone to zero. While rollover will bump WTI prices north in the coming days, the future looks bleak for producers and short-term energy bulls.