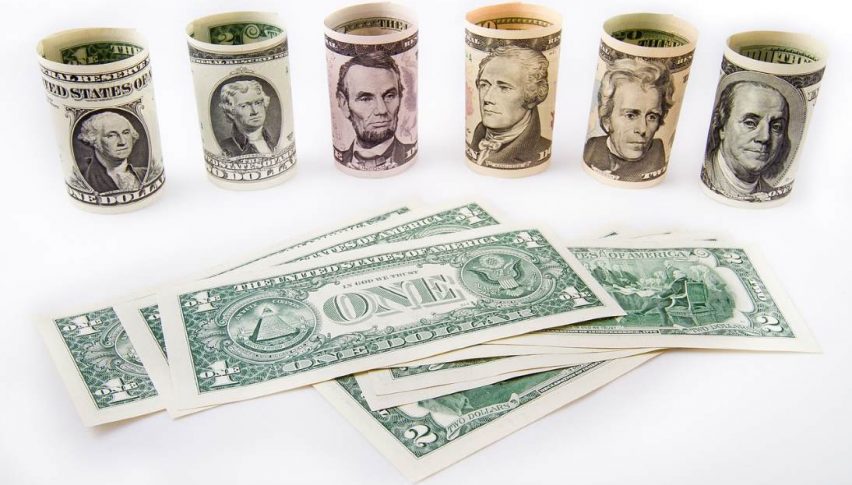 USD Index Rallies Back Above The 100.000 Threshold
The Greenback has struggled to gain ground today versus the majors, but USD Index futures are holding above 100.000. Gains against the euro and Swiss franc have been today's highlights for the dollar. Conversely, an oil-inspired sell-off in the USD/CAD has been the low point.
As we move through the coronavirus era of economics, one has to wonder about the future of the USD. While inflation stemming from FED QE and government stimulus is expected, the degree remains unknown. In fact, according to a FED study from 9 April, the risk of near-term deflation is greater than inflation. Really? Deflation?
The main concept behind the FED's call for deflation is this: negative economic growth will lead to lower prices for consumer goods in the near-term. Ultimately, it's anyone's guess how the COVID-19 saga will play out. One thing is for sure ― next week's GDP and FOMC presser will be heavily scrutinized.
No matter the economic outlook, the USD Index is above 100.000. The Greenback continues to function as a safe-haven as the coronavirus contagion remains a primary global concern.
USD Index Holds Firm Above 100.000
June USD Index futures are holding their own above 100.000. This valuation is rather lofty and reinforces the notion that the Greenback is currently a safe-haven.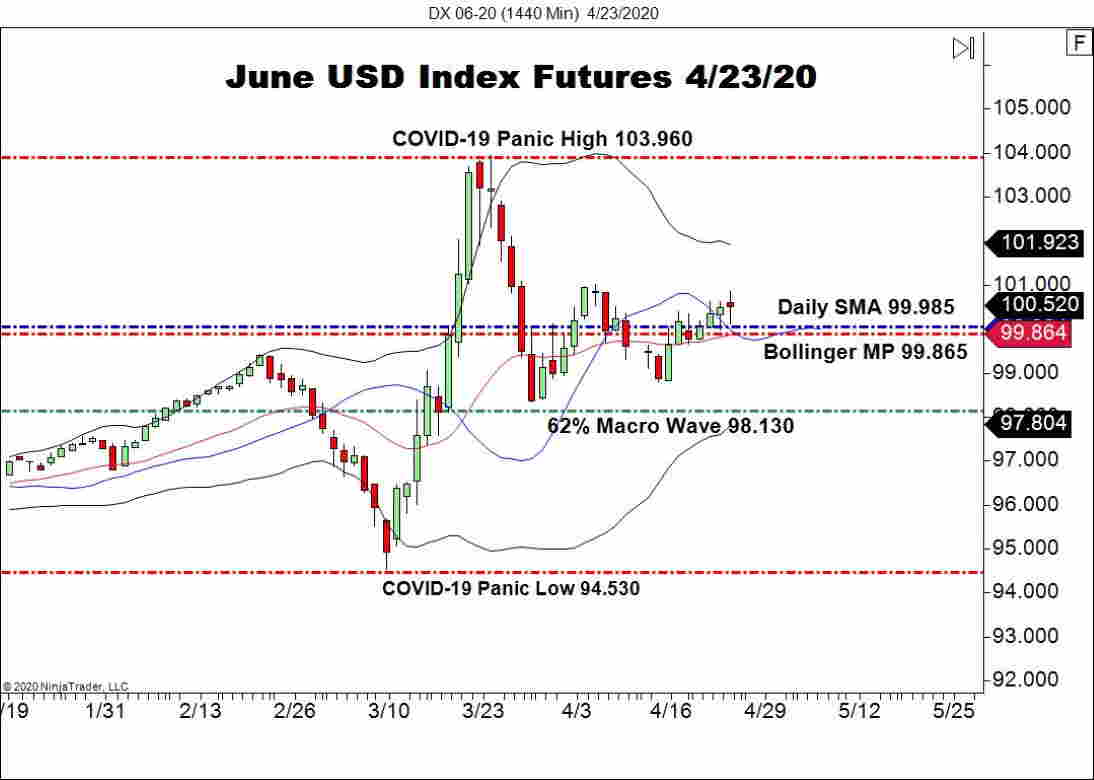 The bullish trend of the COVID-19 rally is currently valid for the June USD Index. Rates are well above the 62% Macro Wave Retracement, confirming a bullish bias. Here are two support levels to watch in this market:
Support(1): Daily SMA, 99.985

Support(2): Bollinger MP, 99.985
Overview: The coming days are likely to be slow for USD Index futures. Friday brings release of Durable Goods Orders for March. The numbers are expected to come in terrible and are likely to hit their mark. However, currency traders will probably pay them no mind. Next Wednesday offers up Q1 U.S. GDP figures and the April FOMC Meeting. Given these two events, it may be best to tread lightly ahead of next Wednesday's forex session.