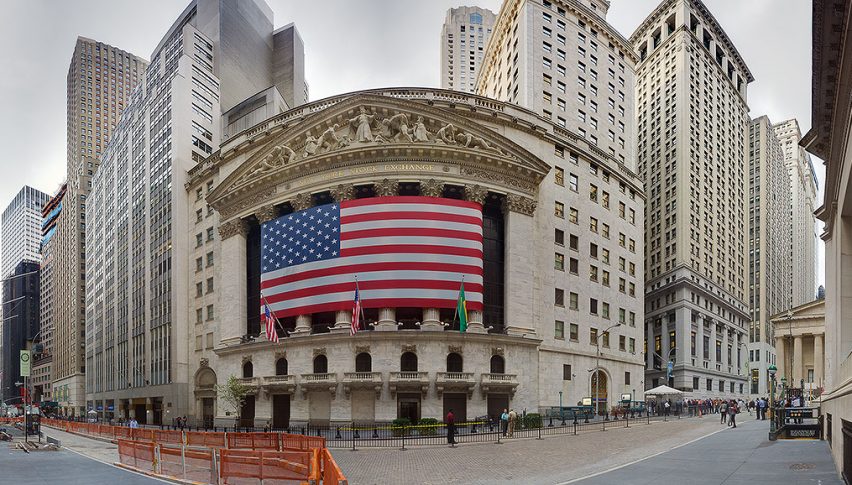 Durable Goods, UM Sentiment Index Headline U.S. Session
Back in March, analysts predicted that April would bring a collection of historically dismal economic reports. The COVID-19 stats haven't disappointed projections ― they have been terrible. But, one has to ask, how bad is bad? With the world on lockdown and commerce at a standstill, what constitutes a truly terrible economic report? Perhaps today's Durable Goods Orders (March) will give us an idea of just how far we have fallen from business-as-usual.
Without further delay, here's a look at this morning's pre-market releases:
Event                                                                           Actual              Projected       Previous
Durable Goods Orders (March)                              -14.4%               -11.9%                1.1%
Durable Goods Orders ex Defense (March)           -15.8%                 NA                   -0.2%
Nondefense Capital Goods Orders (March)            0.1%                  -6.0%                -0.8%
The headliner of this group is the -14.4% decline in Durable Goods Orders (March). This is the largest pullback since August of 2014. However, when you strip out cars and airliners, the figure improves dramatically to -0.2%. So, the falloff in big-ticket items is the key point driving investor angst.
On a vastly different note, the Michigan Consumer Sentiment Index (April) came in at 71.8. This number outperformed projections (68.0). While the impact of the UM Sentiment Index is debatable, today's report was a bit of a surprise.
So, were today's economic numbers bad? In my opinion, no. It appears that consumption on everything besides big-ticket items is relatively strong. Further, a case can be made that the lull in consumer sentiment may have bottomed out. Although this morning's durable goods and sentiment figures are historically weak, there are reasons for optimism.
Stocks In Limbo Following Sluggish Durable Goods Report
At the halfway point of the Wall Street session, the DJIA DOW (-23) is slightly in the red. For June E-mini DOW futures, price action has stalled dramatically near the 50% COVID-19 retracement level (23,796).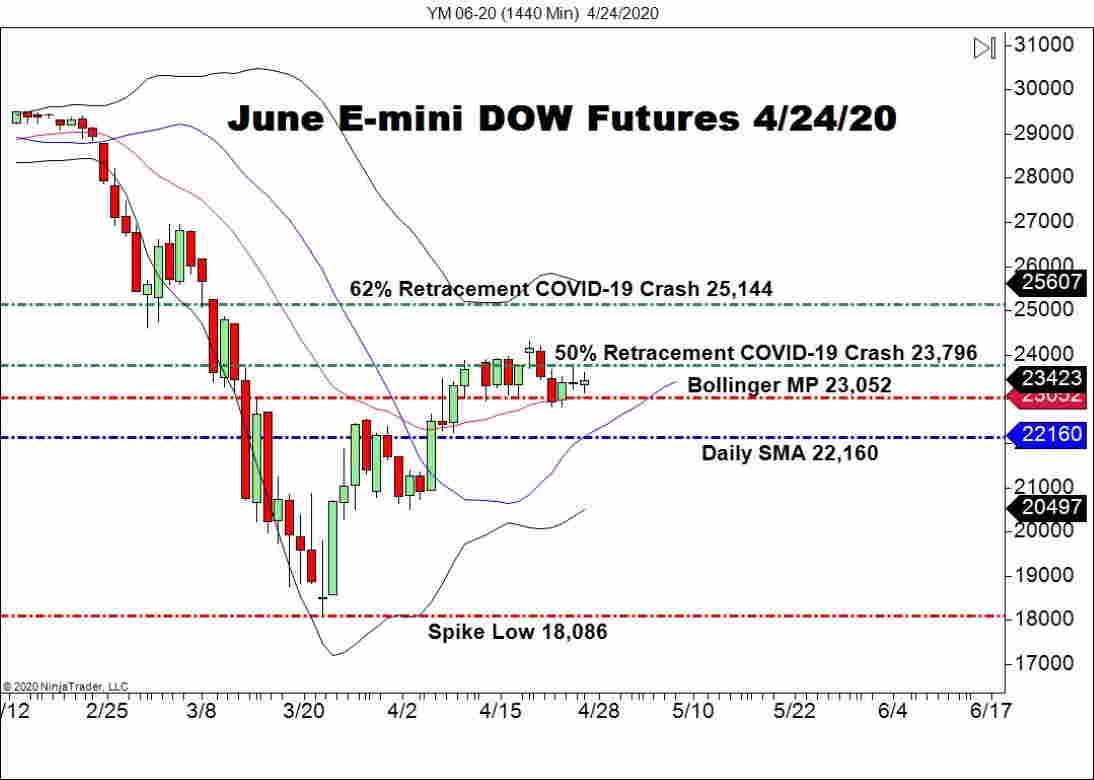 Here are two levels to watch for the June E-mini DOW in the days to come:
Resistance(1): 50% Retracement Of The COVID-19 Crash, 23,796

Support(1): Bollinger MP, 23,052
Overview: Given the questions surrounding the restart of the U.S. economy, the DOW is in a holding pattern. Right now, it's all about when the lockdowns and quarantines will end. Economic reports such as Durable Goods are of limited use and sentiment toward stocks at current levels is largely neutral.