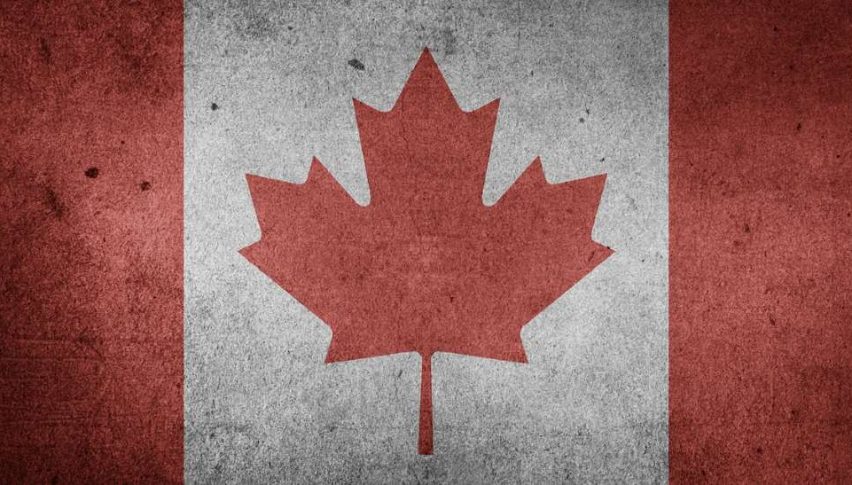 USD/CAD Ignores Bullish WTI, Breaks Above 1.4050
The Baker-Hughes Rig Count is in, and the news is bad for North American drillers. Production cuts continue to be the story, with the number of rigs in operation dropping drastically week-over-week. Last Friday brought a count of 465; today's numbers stand at 408. This is a major decline and marks the seventh straight week of contraction. Subsequently, a strong rally in the USD/CAD has developed.
On the other hand, things are looking up for June WTI crude oil futures. The super contango situation of the past 6 weeks is residing. The June/July spread is down to about $2.50. This is a major shift and suggests that the market dynamic is stabilizing. Although a near-term bearish bias remains appropriate, WTI prices are positioned to test the $30.00 level in the coming months.
Unfortunately for the Loonie, traditional correlations between the USD/CAD and WTI crude are being challenged. Even though June WTI cracked the $20.00 threshold earlier today, the USD/CAD is on the rally. At this point, it appears forex players are betting that the Greenback will outperform the Loonie throughout 2020.
USD/CAD Breaks Out To The Bull
A daily double-bottom has set up in the USD/CAD. On Thursday, price once again rejected the 1.3850 level. Now, bidders are in control, and rates are on their way to the vaunted 1.4200 handle.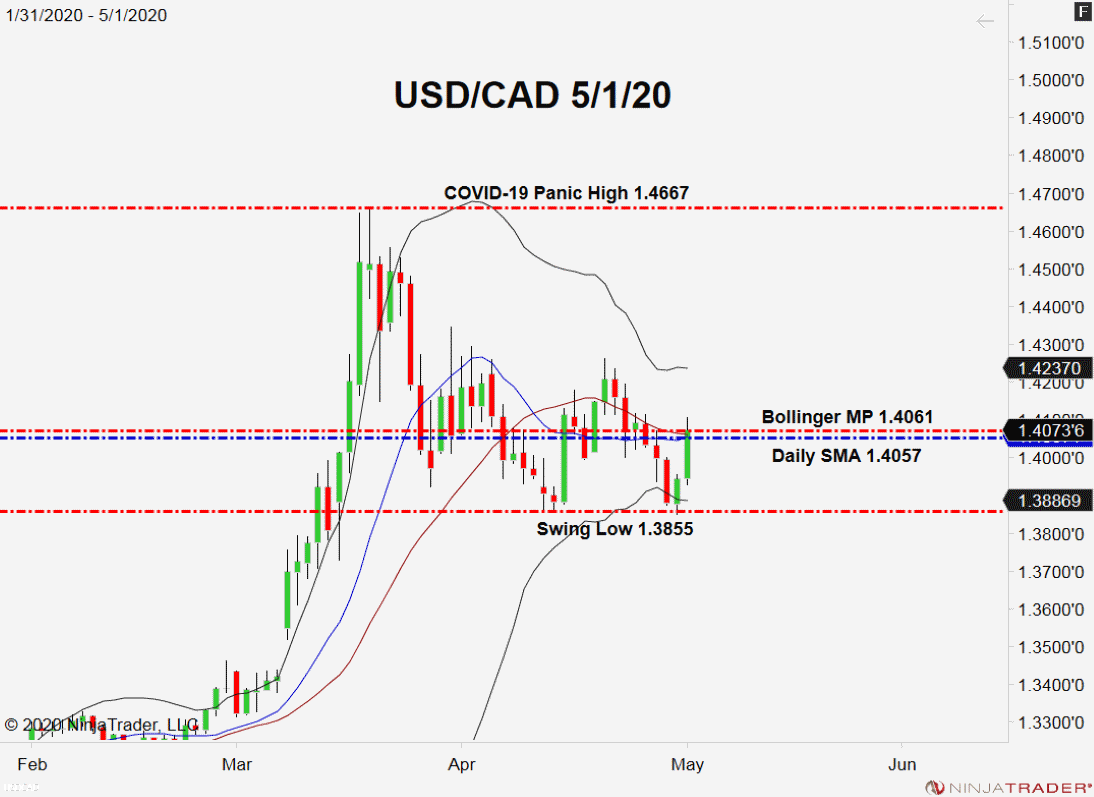 From a technical standpoint, the USD/CAD is entering bullish territory. Price has broken above daily resistance, with an SMA/Bollinger MP crossover pending. While taking a position in this market is difficult, next week is likely to bring an exclusive buying opportunity.
Overview: As we close in on the weekend break, there are several news items worthy of note. First, reports are hitting the wires that the Trump administration is considering fresh tariffs against China following the COVID-19 outbreak. In addition, Middle East tensions are threatening to send oil higher upon Monday's open. Given these market drivers, the USD/CAD may look very different early next week than it does now.