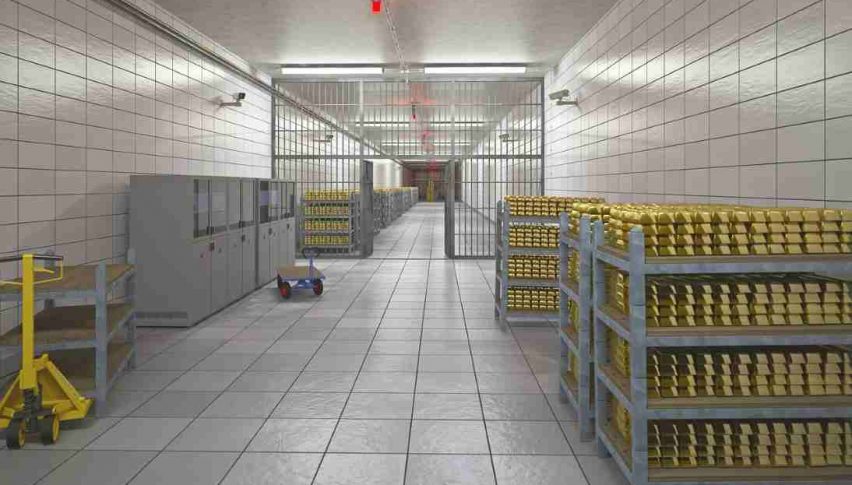 June Gold Futures Rally Back Above $1700.0
June gold futures have opened the trading week higher. Prices are back above the $1700.0 threshold and well within long-term bullish territory. Although the month of May is in its infancy, traders and investors are excited about the upside potential of bullion.
Shortly after this morning's Wall Street open, two peripheral economic metrics were released to the public. Not unexpectedly, these figures came in well south of normal:
Event                                                                     Actual          Projected        Previous
ISM-NY Business Conditions Index (April)          4.3                     NA                   12.9
Factory Orders (MoM, March)                            -10.3%                -9.7%               -0.1%
Since the Factory Orders report was conceived in 1992, there has never been a 10.3% month-over-month decrease. If numbers like Factory Orders do not begin improving in June, skepticism over the COVID-19 recovery may dominate market sentiment until the fall.
Over the past several weeks, I have talked at length about how the current economic reports are relatively useless. However, there is one good thing about dreadful figures such as this morning's Factory Orders ― it gives us a reference point for economic catastrophe. Never in history has the U.S. economy been shut down for such a long period of time; if it happens again, at least we know what to expect.
For the past month, institutional traders haven't ventured too far away from gold. Now, it appears another rush toward $2000.0 may be setting up in the coming months.
June Gold Futures Regain Swagger Above $1700.0
The weekly chart below is a look at June gold futures as of last Friday's close. Prices remain in long-term bullish territory, above the COVID-19 38% Fibonacci retracement ($1660.8).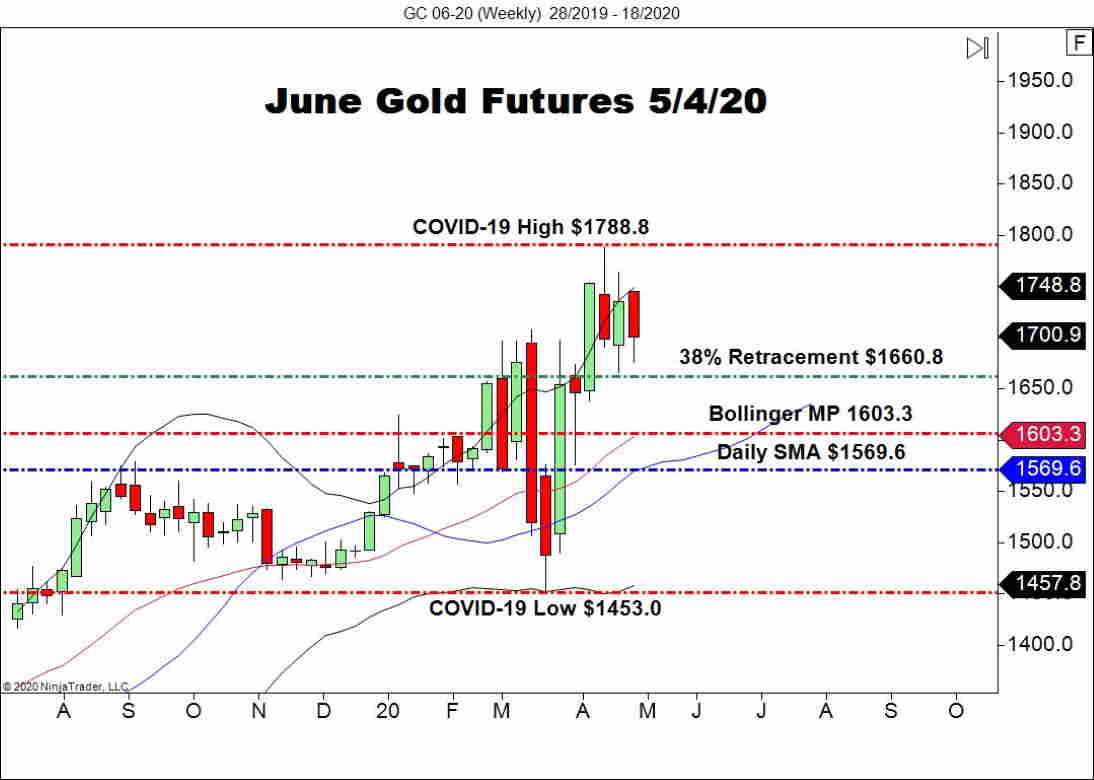 Here are two levels to watch in GOLD for the coming week:
Resistance(1): COVID-19 High, $1788.8

Support(1): 38% Retracement, $1660.8
Bottom Line: Given the unknown extent of COVID-19 economic fallout, there are a million reasons to be long June gold futures. However, price action has been choppy ― the road to $2000.0 may not be a smooth ride.
If we see prices test the COVID-19 high this week, a shorting opportunity may come into play. Until elected, I'll have sell orders in the queue from $1787.9. With an initial stop loss at $1792.9, this trade produces 50 ticks on a 1:1 risk vs reward management plan.