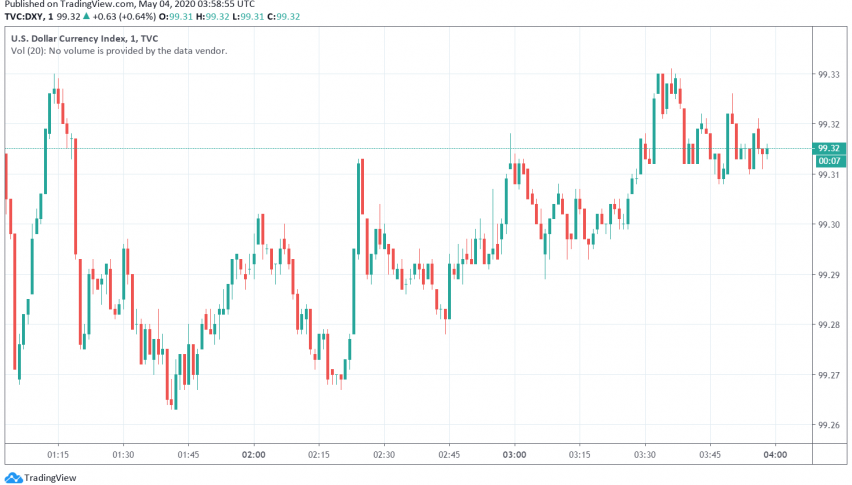 US Dollar Strengthens as Risk-off Sentiment Returns in Markets
At the beginning of a brand new trading week, the US dollar is back to trading bullish, gaining strength against other major currencies as the mood in the markets turns cautious over the possibility of renewed US-China trade tensions even as the global economy looks set for a recession this year. At the time of writing, the US dollar index DXY is trading around 99.32.
The risk-off sentiment is back in global financial markets this week with US stock futures sliding lower even as US oil prices weaken. This has helped boost the safe haven appeal of the US dollar, helping it strengthen against other riskier instruments.
Tensions between the US and China look set to flare up again, this time due to the coronavirus pandemic, after Trump alleged that China had failed to let the world know about the severity of the situation when the outbreak first started. Trump's comments received additional support from US Secretary of State Mike Pompeo who stated that the virus appears to have originated in a lab in China.
Markets are also trading with a risk-off mood lately as recent economic data releases from the US and other parts of the world reinforce worries about the impending global economic slowdown. As a result of the pandemic-led shutdowns, unemployment is expected to soar across the world even as consumer consumption is expected to take longer to recover, adding more strain on economic recovery after three pandemic.