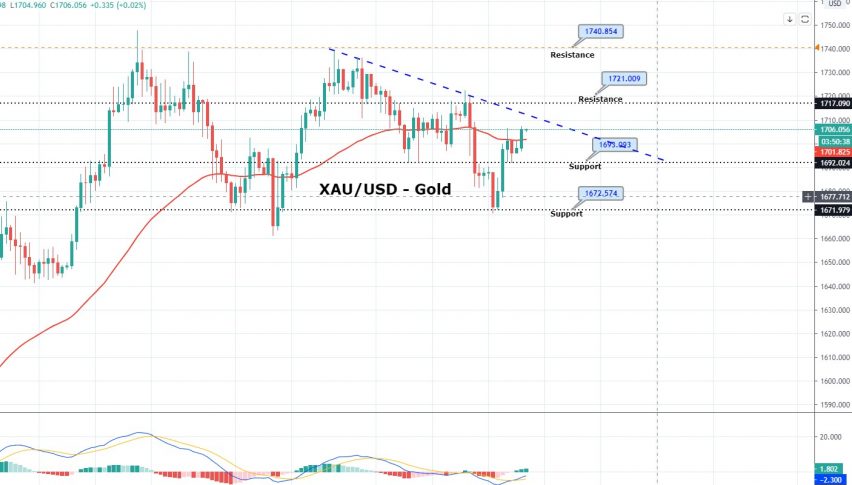 XAU/USD – Things You Should Know About Gold on Monday
Gold prices closed at $1699.48 after placing a high of $1705.70 and a low of $1670.33. Overall the movement of GOLD remained bullish that day. Gold prices went up on Friday after Donald Trump gave hints for imposing additional tariffs on China for mishandling the coronavirus outbreak in its Wuhan city. Although it was not clear from his comments that what type of retaliatory measures would be taken against China, the news for punishing China was still enough to shake the markets.
The yellow metal rose due to the risk-off sentiment after Trump's announcement of imposing additional tariffs on China for not handling the virus outbreak. The latest harsh comments against China by Trump showed the growing frustration with the Asian giant over the pandemic, which has not only cost tens of thousands of lives in the United States alone but also caused an economic contraction and has threatened Trump's chances of re-election in November.
COVID-19, which was first reported in China's Wuhan city in mid-November 2019, has killed more than 200,000 people across the globe, including 64,000 Americans. This deadly coronavirus has reportedly infected around 3.3 million people across the world. China has been blamed by several countries, including Germany, Britain, and Australia, and above all, the United States for the global spread of coronavirus.
The blames included that they did not share the genetic sequence on time, that they delayed the information about humans to human transmission of the virus to the World Health Organization, and they did not let the US investigators in earlier when it was an important time.
All the above reasons, along with many others, displeased the other nations about the global spread of the virus, and the United States has taken a step against China for punishing it. However, Trump has not announced the details of the retaliatory measures he has decided to punish China with.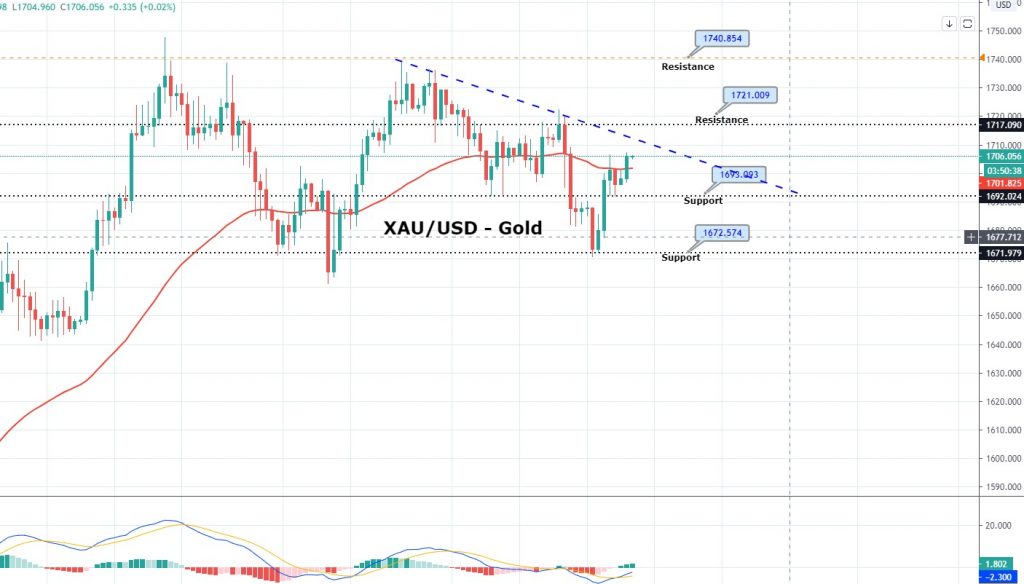 XAU/USD – Daily Technical Levels
Support Resistance
1701.26 1712.36
1695.33 1717.53
1690.16 1723.46
Pivot Point 1706.43
Gold has violated the upward trendline, which supported it around 1,695 levels. Closing of candle below this level may drive further selling until the next support level of 1,669 and 1,664 today. Above 1,695 level, we may see gold prices going further higher until 1,709 and 1,716 level. Good luck!