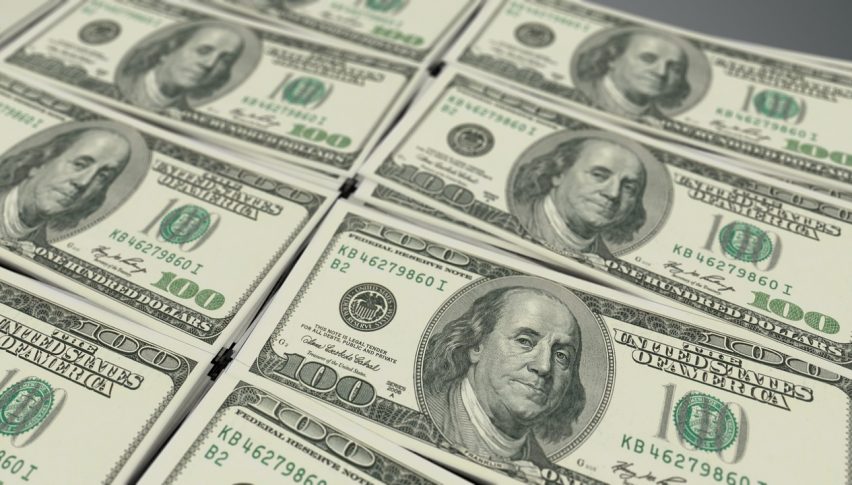 Forex Signals Brief for May 5: Markets Shake Off Fears
US Market Wrap
Markets managed to open the week in the green, which was a bit of a backflip, after a weekend of negative headlines.
All we were hearing early on Monday, was more back and forth between the US and China with the blame game in full flight. Despite the worries, the SPX finished higher on the session and again it was the tech sector that lead the way.
The Greenback has been holding in a range between 99.00 and 100.00 on the US Dollar Index and probably an indicator that markets are still a bit uncertain on how to proceed next.
Similarly, GOLD remains relatively steady at $1700, suggesting the safe-havens are not as in demand as they were previously, however, the USD/JPY has been active at the moment.
The Data Agenda
The UK is first up on the agenda today and we are looking at a host of PMI releases which should see volume come into the GBP/USD.
We also have a slew of second-tier releases for the EUR/USD but none that will be overly market moving in my opinion.
Later in the US, it is non-manufacturing PMI, which is expected to show a very sharp slump in activity – as we might expect.
We are really all waiting this week for the US jobs data on Thursday and  Friday, which will paint a much clearer picture of what we are dealing with.
Forex Signal Update
The FX Leaders Team closed one signal in the green from two trades yesterday as we mostly stayed out of the action.
USD/JPY – Active Signal
The USD/JPY looks weak on a technical level at the moment. We are short here looking for a breakdown any day now.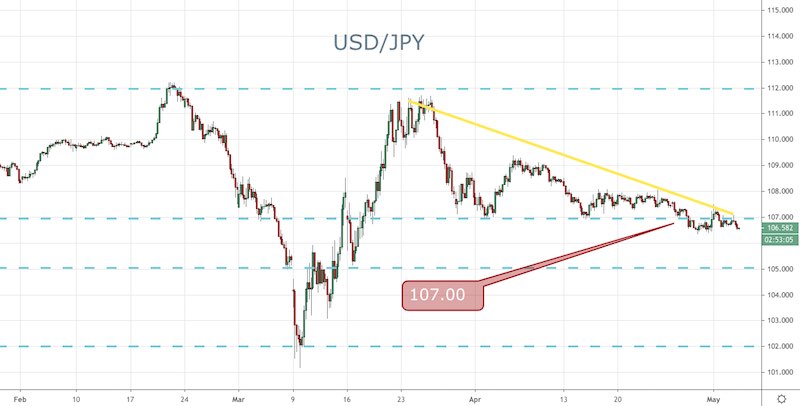 SPX – Watching
The SPX is really just treading water at the moment and remains under the key 2,900 resistance level. I feel like the jobs data will be make or break in the coming days.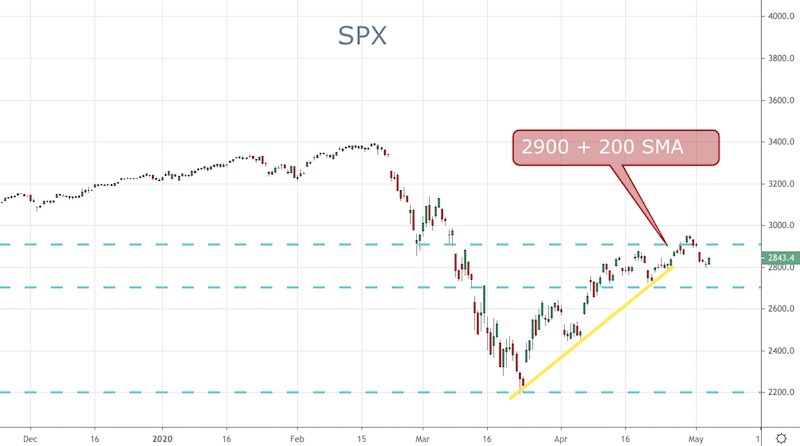 Cryptocurrency Update
BTC is starting to coil tightly in what is a classic flag formation. One of the reasons is the upcoming halving which is a big event.
But as yet, price could still go either way. On a technical level, we would think that a flag formation is bullish and we did see the $8,500 level holding up.
So watch this space. If either the $9,000 level or $8,500 break, going with the momentum could be a good play here.