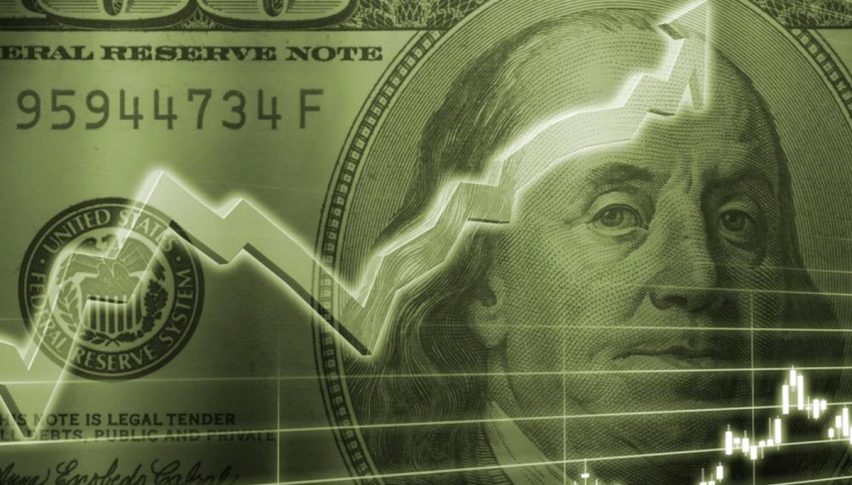 USD Index Futures Chop Sideways Under 100.000
The USD is alive and well today, posting gains across the majors. Highlights have been large rallies vs the Euro and Swiss franc. Losses against the Canadian dollar due to a spike in WTI crude oil is the sole weak point. Subsequently, the USD Index has gained ground and is back within striking distance of 100.000.
As of this writing (about 2:15 PM EST), FOMC members Raphael Bostic and James Bullard are scheduled to issue comments momentarily. Not much in the way of news is expected, but some short-term volatility in the USD is possible.
Last Wednesday's FED Announcements brought an ominous tone to the economic recovery. Powell repeatedly eluded to the fact that it wasn't the FED's job to save businesses from going bankrupt ― that responsibility falls upon the government. Apparently, the folks on Capitol Hill were listening to Powell's sentiments. On Monday, the U.S. Treasury unveiled plans to borrow US$3 trillion in the second quarter to finance existing COVID-19 federal bailout programs.
Ultimately, one has to wonder what all of this stimulus and borrowing will do to the USD. Analysts are split on the issue. Many believe inflation to be inevitable, while others suggest deflation and stagflation are probable outcomes. There's no doubt about it ― as we move into the post-COVID-19 era, the FED will have its hands full keeping the Greenback stable.
Despite the sudden boost to the money supply, June USD Index futures have held firm. 100.000 is proving to be the key technical level in this market.
100.000 Is Back In View For The USD Index
Technically, June USD Index futures remain in a daily uptrend. Rates are above the 62% COVID-19 retracement, confirming the bullish trend.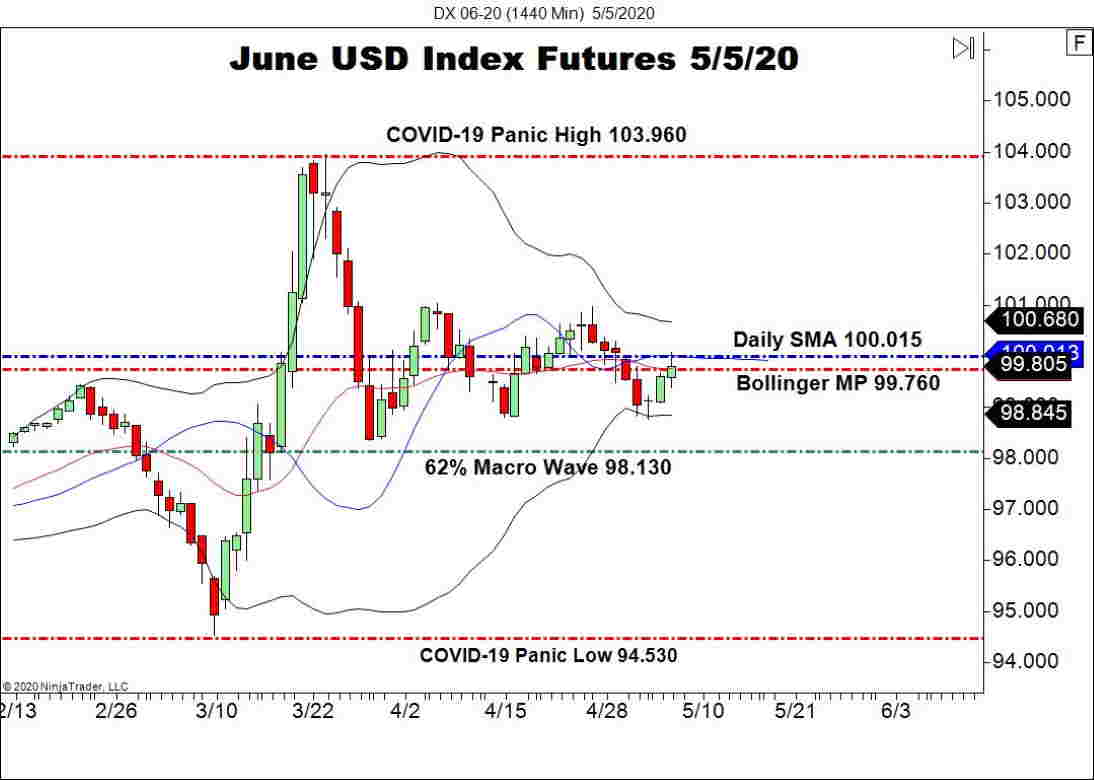 Overview: No matter how much money the U.S. government and FED pumps into the system, the USD Index seems to hold its value. However, this tendency will be put to the test with Friday's Non-Farm Payrolls and Unemployment statistics. 
The official U.S. Unemployment rate is expected to hit 14.0% percent on Friday. Although this report will come as no surprise, it is likely to force talks for another round of stimulus in short order. If so, the U.S. Treasury may be borrowing $3 trillion more Greenbacks by the 4th of July.