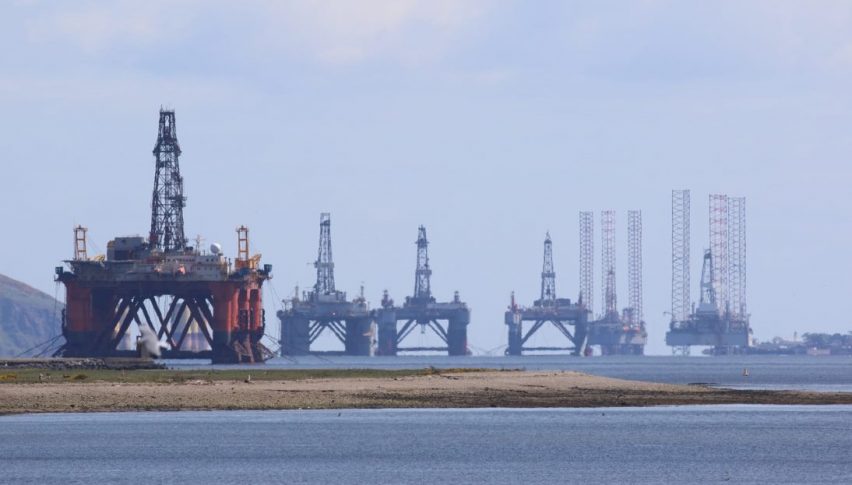 July WTI Holds Above $25.00, Baker-Hughes Rig Count In
Another Friday, another huge drop in the Baker-Hughes rig count. This week's tally of active North American oil rigs came in at 292, down 33 from last Friday's 325. With the kickoff of peak demand season later this month, producers are shutting down for the time being.
Fortunately for drillers, WTI prices are beginning to stabilize. Questions still persist regarding storage capacity, yet July WTI is trading above $25.00. As of now, it looks like traders are anticipating a bullish run at $35.00-$40.00 sometime during the mid to late-summer months. If this comes to pass, we may see a recovery in oil commence.
Like many of the metrics from this week, today's rig count has set a record. This afternoon's report showed the total number of oil and gas rigs in the U.S. to be 374, a drop of 34 week-over-week. The 374 figure is the lowest since 1944, the year Baker-Hughes began monitoring active drilling operations.
Baker-Hughes Rig Count Drops To Record Low, WTI Holds Firm
It has been a strange futures contract rollover for June/July WTI. Volume is now firmly on the July issue at a 2/1 clip. The funny thing is that the June WTI contract doesn't officially expire until Wednesday, May 20th. For now, energy traders, investors, and ETFs have committed to deferred month WTI contracts in search of stability.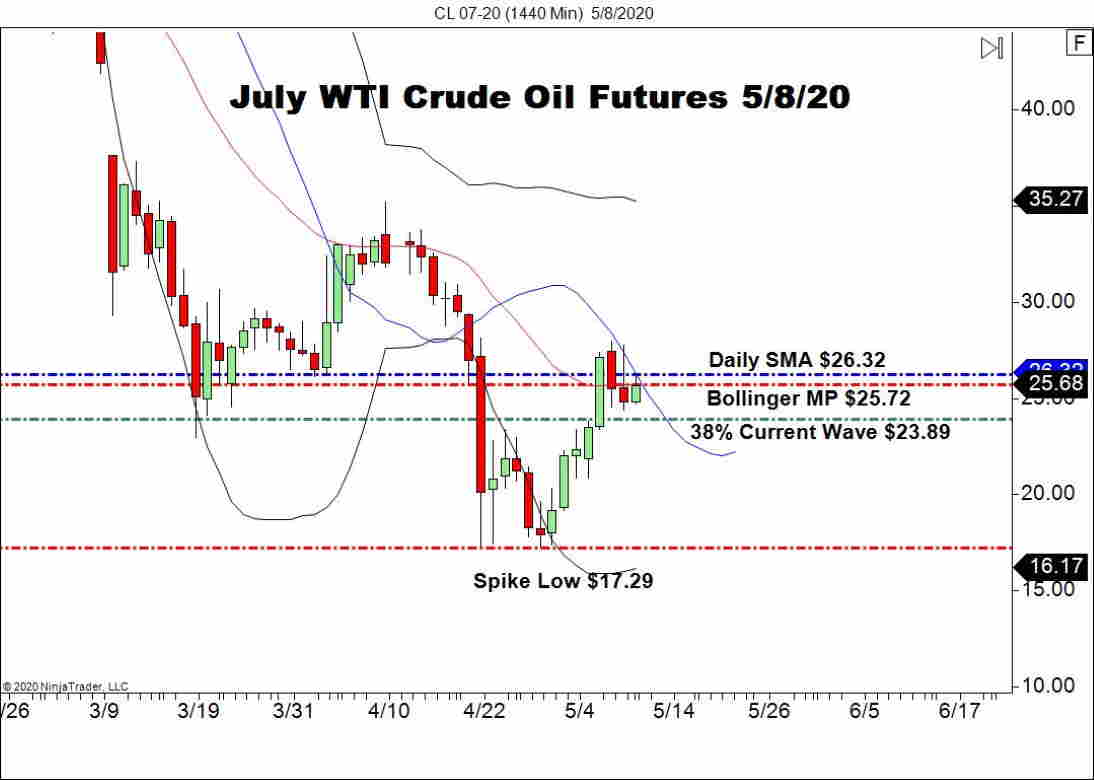 Here are the key levels to watch for Monday's action in July WTI:
Resistance(1): Daily SMA, $26.32

Support(1): 38% Current Wave, $23.89
Bottom Line: Following the Baker-Hughes rig count, sentiment toward WTI is neutral. The long-term trend remains overwhelmingly bearish, while the daily trend is bullish. At this point, I carry a slight downside bias for July WTI. If we see price break below today's bottom ($24.73) on Monday's open, a swift test of $22.50 may develop in the short-term.