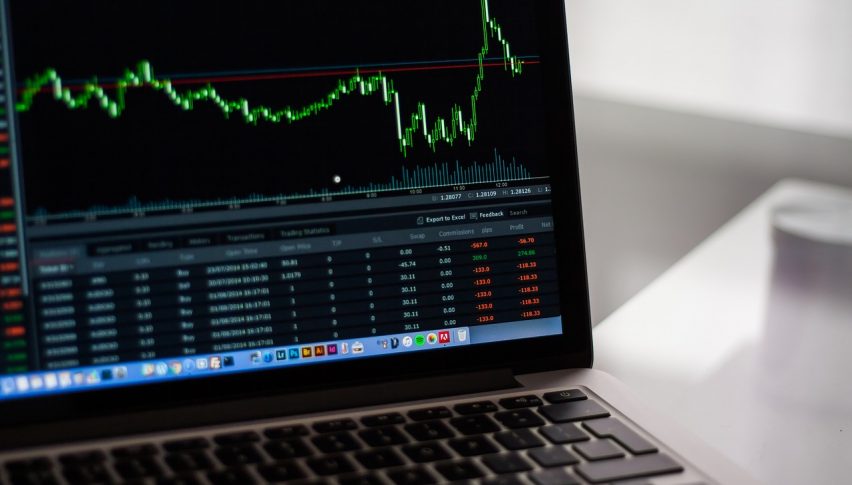 DJIA, S&P 500 Widen Daily Consolidation Pattern
For the second time in as many sessions, the action has been modest on Wall Street. With only a few hours to go in the trading day, the DJIA DOW (-95), S&P 500 SPX (-14), and NASDAQ (-3) are all moderately negative. Aside from OPEC+ and Fauci's Congressional testimony, inflation has been the lead financial story of the day.
During the pre-market hours, April's CPI reports were released to the public. Here's a quick look at the data:
Event                                   Actual             Projected          Previous
CPI (MoM, April)                  -0.8%                  -0.8%                 -0.4%
CPI (YoY, April)                     0.3%                     0.4%                 1.5%
Core CPI (MoM, April)        -0.4%                   -0.2%                  -0.1%
Core CPI (YoY, April)            1.4%                     1.7%                  2.1%
Without a doubt, the FED is looking at today's CPI figures with increasing angst. Going into the COVID-19 pandemic, concerns surrounding deflationary pressures were a recurring theme in FOMC Announcements. Now, amid massive FED QE and 0% interest rates, CPI has posted a record month-over-month decline.
The Core CPI reports for April give us a clear picture of the deflationary pressures. Essentially, Core CPI is the CPI figure without food and energy. Given recent shutdowns of processing facilities due to COVID-19, food costs have spiked. This is one reason that CPI held relatively firm and Core CPI lagged expectations by a wider margin.  
Despite the negative Core CPI figure, the DJIA has hung in there. Let's dig into the daily technicals and observe the consolidation pattern in the DOW.
DJIA Treads Water Near 50% COVID-19 Retracement
The action on Wall Street has been muted following the CPI reports. Prices for June E-mini DOW futures have rotated in a tight daily range just above the 50% COVID-19 retracement (23,796).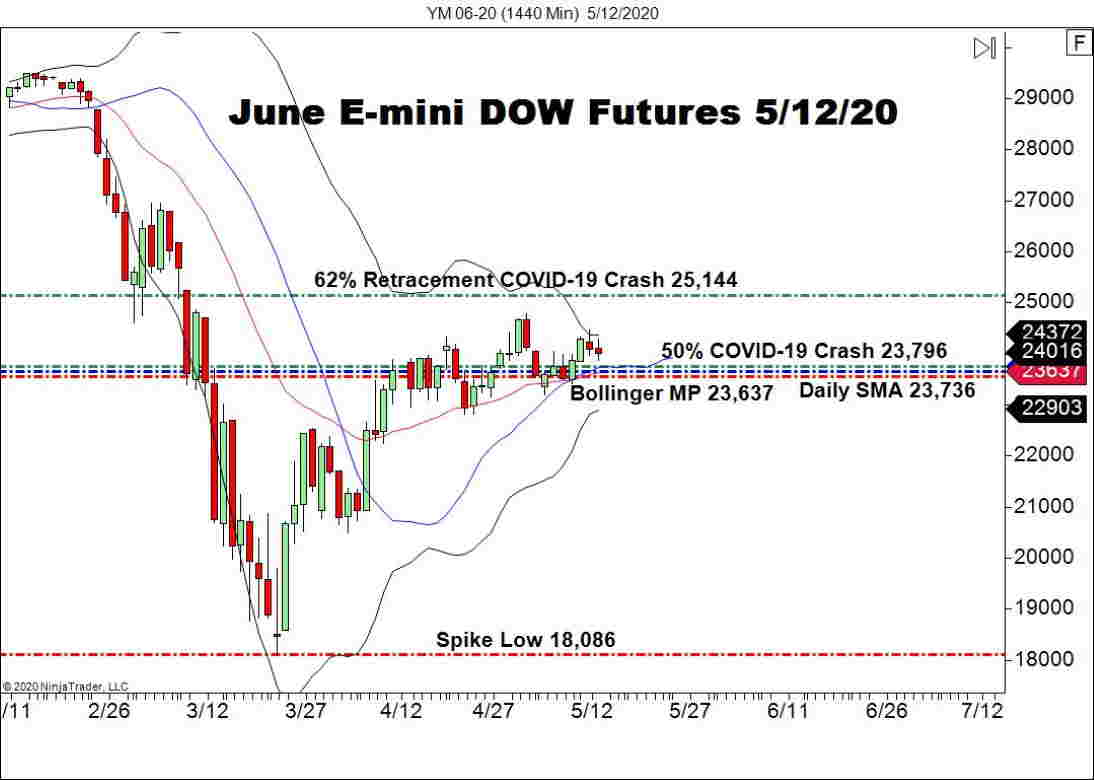 Here are the levels to watch for the June E-mini DOW:
Resistance(1): 62% COVID-19 Crash, 25,144

Support(1): 50% COVID-19 Crash, 23,796

Support(2): Daily SMA, 23,736

Support(3): Bollinger MP, 23,637
Overview: As we roll toward mid-week trade, action in the DJIA and U.S. stock indices is slow. The CBOE's Volatility Index (VIX) is showing a value of 28.47, well off the mid-March high of 82.69 and 37.19 on May 1st. If nothing else, the downtrend in the VIX suggests that business may be getting back to normal on Wall Street.