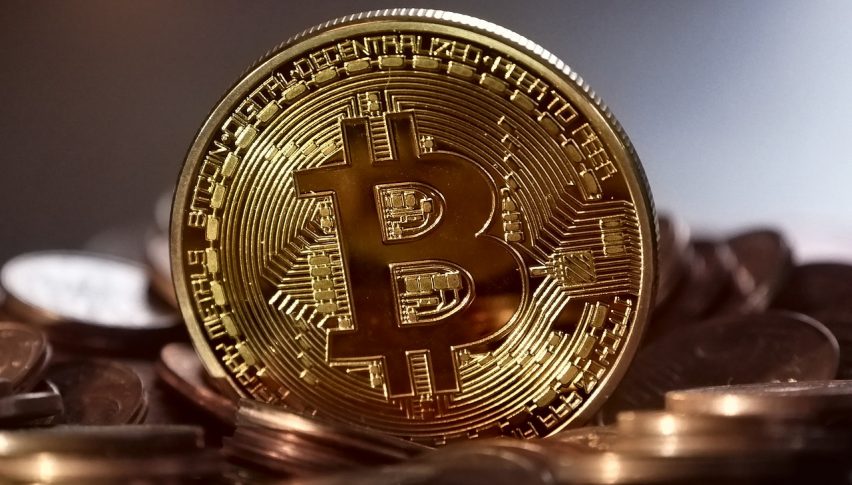 Forex Signals Brief for May 12: Bitcoin Halving Ahead
US Market Wrap
Markets closed mixed to start the new trading week while the Greenback held up suggesting a hint of risk-aversion in the air.
While there wasn't any big headline news to get the week underway, we are seeing some more China stories making waves through forex markets.
The most recent is the retaliation from China towards Australia with the proposed introduction of tariffs on key Aussie exports such as barley. The news has shaken the AUD/USD which is down sharply on the session to date.
It's only early days, but that could be enough to spark some more safe-haven buying, however, GOLD remains under the $1700 for now.
The Data Agenda
The major data point of the day is no doubt going to be the US core inflation number.
CPI is going to be weaker and a big part of that is likely the smashing that we've seen in the energy sector, with WTI falling crazy levels throughout the COVID-19 crisis. That said, these numbers are meaningless according to some experts – which is fair.
There are also a host of FOMC speakers getting rolled out today, so keep an eye out for any commentary that might suggest a change to the Fed's outlook.
The other big event of the day is the upcoming Bitcoin halving. The Bitcoin halving is when the reward for mining Bitcoin transactions is cut in half – effectively slowing the supply of new coins.
The bulls believe this is a positive, however, as we've seen, price might well have already factored this change in. Nevertheless, the halving takes place around 4pm EST – so look out for any fireworks.
Forex Signal Update
The FX Leaders Team closed one signal in the red yesterday as we start the week slowly. We have a number of open signals that are still playing out.
Gold – Pending Signal
GOLD continues to rotate around the $1700 level as price is still in this flag formation. We are expecting a big move when it finally breaks out.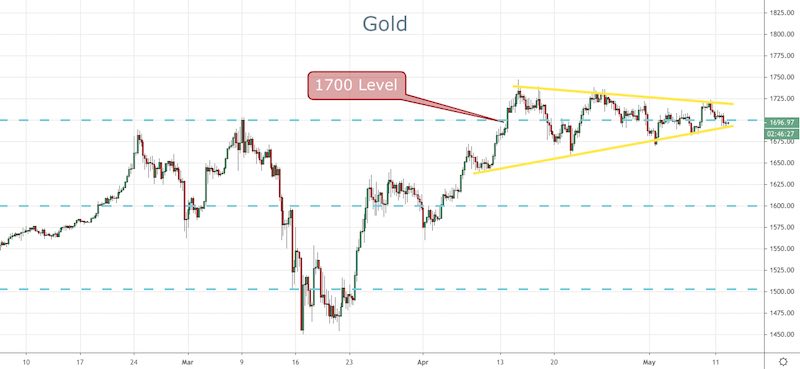 EUR/USD – Active Signal
The EUR/USD is looking weak at the moment. Price has just made a lower high and if this big support level breaks, we could see considerable downside ahead. We are short looking for it to crack.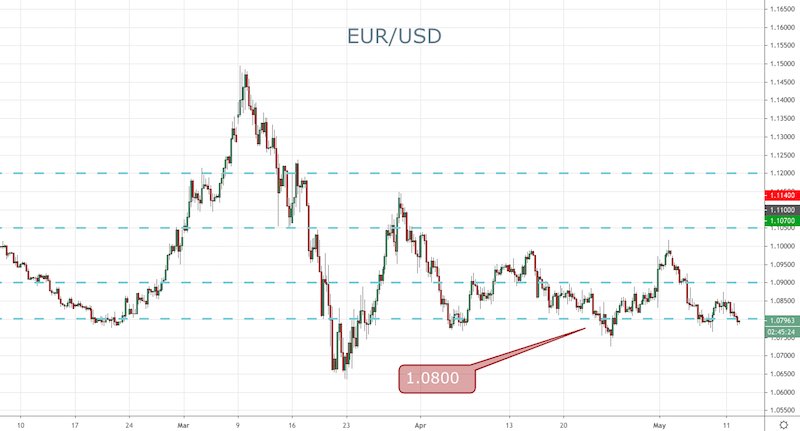 Cryptocurrency Update
BTC will be the trade to watch today as we near the official halving as mentioned earlier.
So far the price action is choppy and not that bullish, but we need to expect anything over the next 24 hours.