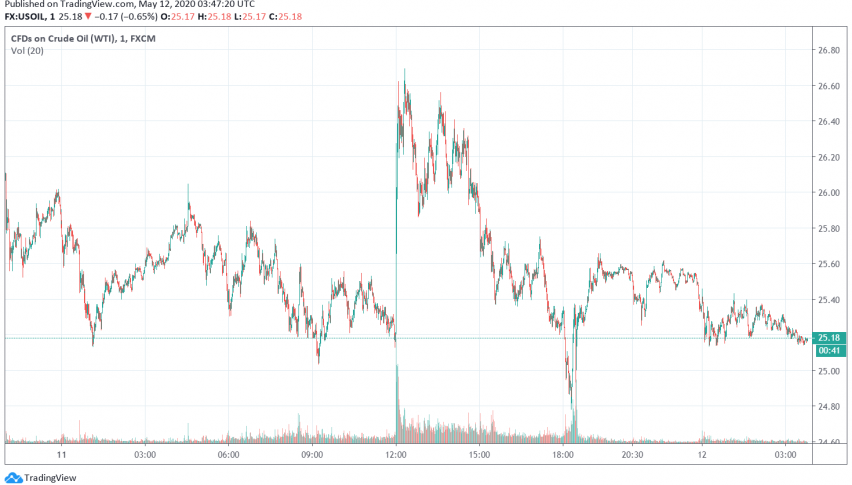 WTI Crude Oil Receives a Boost as Saudi Arabia Commits to More Supply Cuts
On Tuesday, WTI crude oil prices have edged higher, boosted by latest comments from Saudi Arabia for increasing production cuts next month to compensate for the supply glut in the face of falling demand in global markets. At the time of writing, WTI crude oil is trading at around $25.18 per barrel.
On Monday, Saudi Arabia confirmed that it would cut crude production by an additional 1 million bpd starting in June. This would bring down the leading oil producer's contribution to 7.5 million bpd, a 40% reduction since April.
The move has not only helped crude oil prices rise over expectations of stabilizing supply against weakening demand, but also raises the possibility of other OPEC+ countries committing to deeper cuts. If other leading oil producers join Saudi Arabia in cutting crude production further, it could help offset the 30% decline in global oil demand in the wake of the coronavirus crisis.
So far, the UAE and Kuwait have also committed an additional 180k bpd production cut. Even as some economies are looking to reopen in the coming weeks, renewed fears about a possible second wave of infections are keeping markets on edge, putting pressure on the market sentiment and crude oil prices.