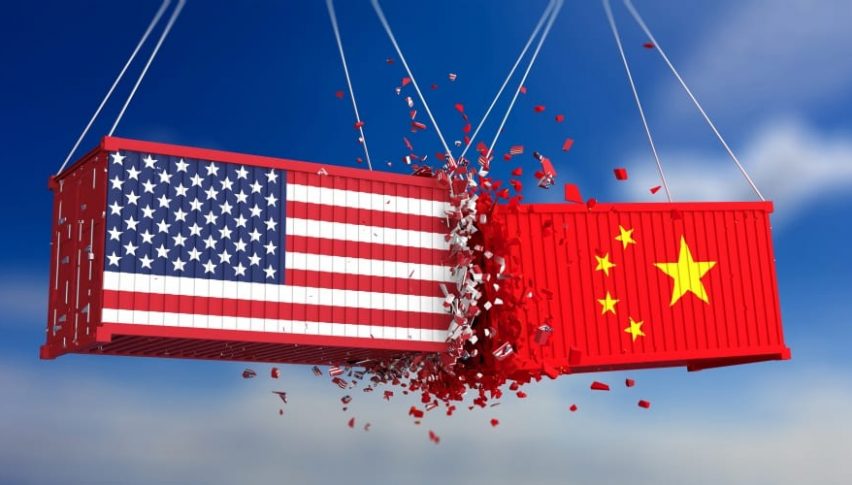 U.S./China Relations Decay, Stocks Fall
This week's action in American stocks has been defined by public comments from U.S. leadership. The early week featured ominous sentiments from Jerome Powell and Anthony Fauci. Now, President Trump is making his discontent with China's management of COVID-19 public. 
Earlier today, Trump stated that he was "very disappointed" with China and that Chinese leadership "could have stopped it [COVID-19]." Additionally, Trump suggested financial regulators may be directed toward Chinese companies listed on U.S. exchanges that don't follow U.S. accounting rules. Is this the beginning of U.S. retaliation toward China for the COVID-19 pandemic? Only time will tell ― stay tuned.
All in all, U.S./China relations are souring and the optimism stemming from January's Phase One trade agreement is long gone. As a result, stocks are weakening as traders and investors grow wary of betting on a swift COVID-19 recovery.
U.S. Stocks Challenge April's Uptrend
The tech sector has been the big winner amid the COVID-19 contagion. Values of the June E-mini NASDAQ have regained more than 70% of losses from March's low without much trouble. Nonetheless, if U.S./China relations continue to degrade, the future of big tech will become increasingly cloudy.
June NASDAQ futures are in the midst of a three-day losing streak. Here are two short-term support levels worth watching:
Support(1): Bollinger MP, 8779.00

Support(2): Daily SMA, 8746.25
Bottom Line: Currently, a bullish bias toward the NASDAQ is warranted. Price is above the 38% Recovery Retracement (8307.75), signaling that the late-March/April/early-May uptrend in tech stocks remains valid.
Until Friday's closing bell, I will be buying the June E-mini NASDAQ from 8780.25. With an initial stop at 8744.25, this trade yields 144 ticks on a standard 1:1 risk vs reward ratio.