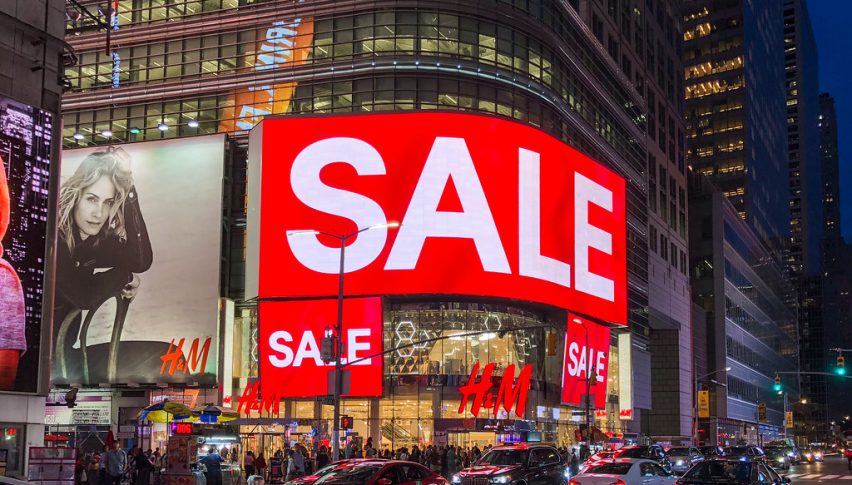 U.S. Retail Sales Report Leads To Choppy Action In Stocks
Today's pre-market hours brought another collection of awe-inspiring U.S. economic metrics. The headliner of the group was Retail Sales (MoM, April), which came in at a record low -16.4%. The Retail Sales figures shattered expectations (-12.0%) and the previous release (-8.3%). The big question is this ― is anyone really surprised?
The markets don't seem too concerned with economic numbers in the COVID-19 era. Since this morning's reports became public, U.S. index futures contracts have rallied from overnight lows. At the midway point of the Wall Street trading day, the DJIA DOW (-81), S&P 500 SPX (-8), and NASDAQ (-3) are well off the session's bottom. It looks like traders and investors understand that when the economy is shut down, all data becomes essentially meaningless.
On a positive note, today's UM Michigan Consumer Sentiment Index (May) has come in at 73.7, well above projections (68.0) and the previous release (71.8). 
At this point, the common narrative regarding the U.S. economy is "catastrophe." While this appears true from a Retail Sales perspective, consumer optimism is gaining momentum. Of course, everything is relative; only time will tell how fast a broader recovery will commence.
Stocks Rally After A Record Low Retail Sales Report
Since this morning's dreadful Retail Sales (April) release at 8:30 AM EST, June E-mini DOW futures have actually gained market share. However, the rally may be fleeting as the weekly closing bell draws near.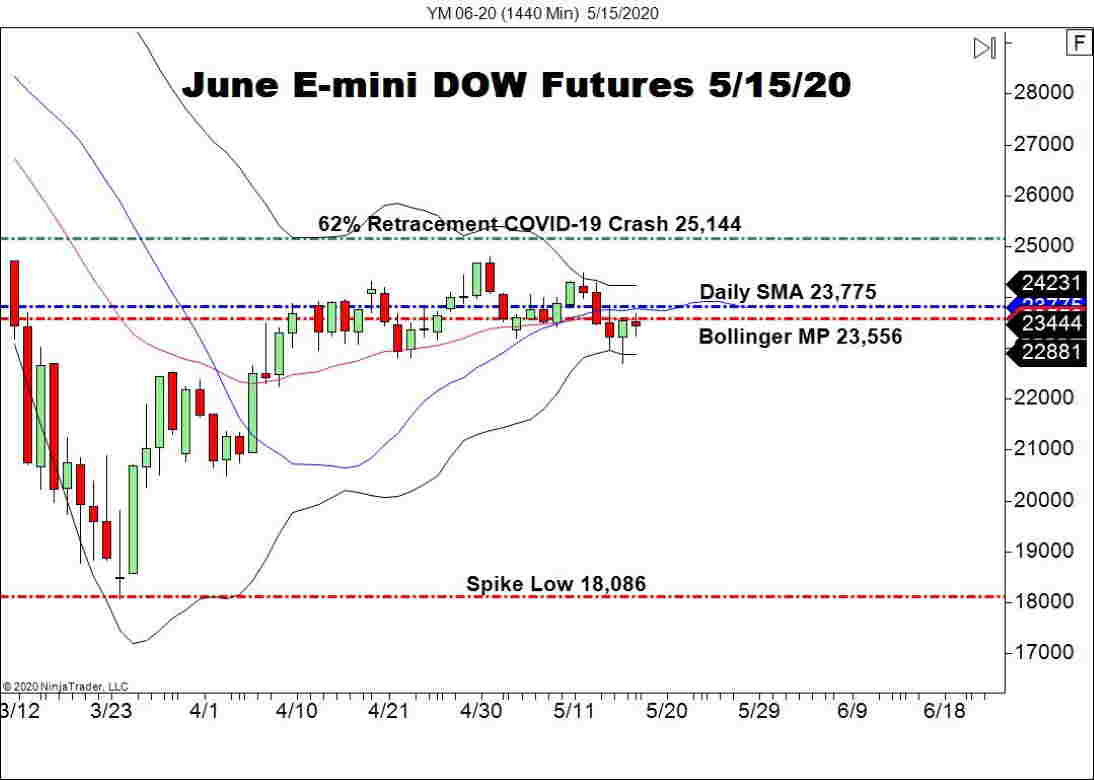 Here are a few levels to watch for the June E-mini DOW:
Resistance(1): Bollinger MP, 23,556

Resistance(2): Daily SMA, 23,775
Overview: At the moment, a bearish bias is warranted toward the June E-mini DOW. For the first time since early-April, prices are positioned to close the week beneath the Bollinger MP and Daily SMA. This is an extremely bearish signal when taken with Monday's Bollinger MP/Daily SMA crossover. If we don't see a positive close today, next week will likely be another red one for the DOW.