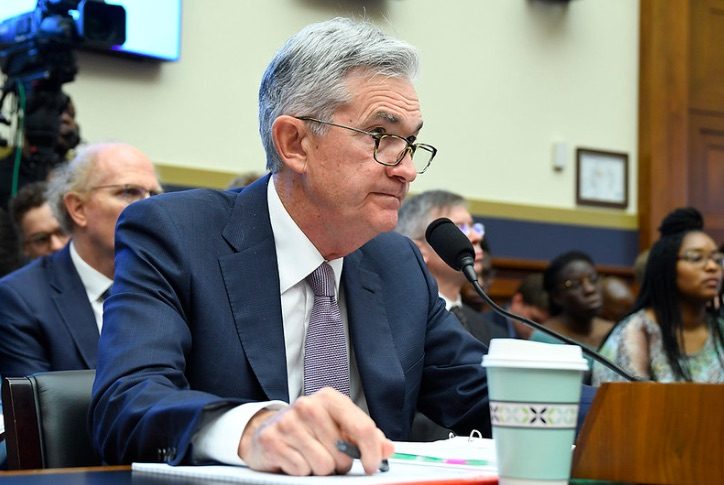 Forex Signals Brief for May 18: Powell in Focus
US Market Wrap
Markets have been volatile over the past few weeks but the wider ranges are still actually quite steady.
That was really what we saw to end last week, as the SPX pushed higher into the close – although only modestly.
It's been a similar story for most of the majors as well, as they tread water, while the USD remains in a tight range around 100 on the US Dollar Index.
So far today, we already heard from Fed boss Jerome Powell via a 60 Minutes interview, who is certainly staying conservative and we will look to more from him over the next few days.
The Data Agenda
The week ahead will be very much FOMC focused, and we get to hear from the boss Jerome Powell in what will be a highly anticipated event.
On Tuesday Powell be will be testifying before the Senate Banking Committee about how the current stimulus programs have been performing and what might lie ahead. Last time we heard from Powell he wasn't all that bullish, which was interesting given that sentiment had improved.
We will be seeing more from him and his men when the FOMC releases the minutes of their last policy meeting mid-week. There weren't any major changes last time around and as we've noted, most central banks made their moves early. But again much will rely on the outlook here, but given he speaks ahead of time, the minutes might be outdated by the tie they arrive.
Another interesting thing to watch this week will be WTI and the expiry of the monthly futures contract. If you recall, last time around we saw a huge plunge in price as the cost of holding physical oil became a liability. Will we see those same fireworks again?
Otherwise, we continue to look out for a host of top-tier data including US jobless claims. While the GBP/USD faces an equally busy time with a number of updates on jobs, retail sales and CPI. 
Forex Signal Update
The FX Leaders Team finished with 9 wins from 13 trades for a 69% strike rate on the week in what was a stellar performance, including a run of 6 straight wins.
Make sure you follow our live signals as we are looking at another busy week ahead.
Gold – Pending Signal
GOLD has broken out to the upside and is looking very bullish at the moment. We've seen $1750 break and we are staring at blue sky at the moment.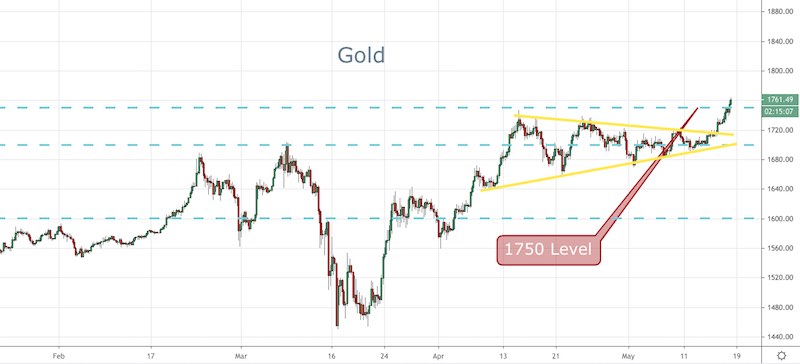 USD/JPY – Active Signal
The USD/JPY has been looking increasingly bearish on the longer-term chart and is really coiling above this 107.00 region. That makes it a prime candidate for a test of that level and we are short in anticipation.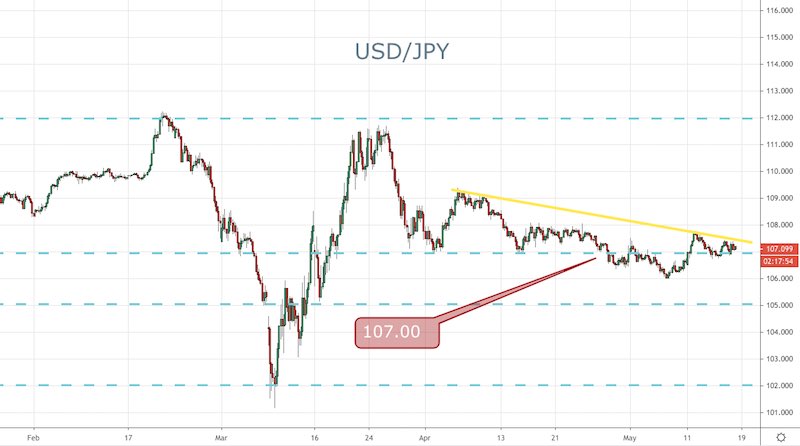 Cryptocurrency Update
BTC had a monster week on the back of the halving event, but as yet has not been able to gain any traction at the $10,000 level.
While price is certainly bullish, we have seen this level really holding over the last few years. So I think there will be some serious work to be done, despite the halving event putting the entire sector back in focus.