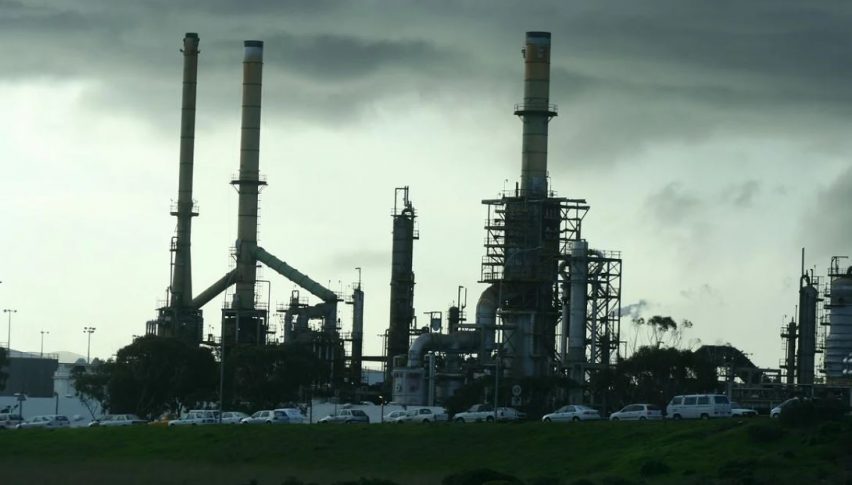 EIA Reports Heavy Drop In Oil Supplies
On the heels of a surprise EIA stocks report, WTI crude oil has extended its May comeback. Prices are now above $32.50 as optimism over the energy supply/demand curve returning to normal is dominating sentiment. Beginning with this weekend's Memorial Day holiday, U.S. fuel demand is expected to pick up dramatically over the next 3-4 months. 
EIA Reports Another Drop In Supply
Finally, it appears that the oil market dynamic is stabilizing. Judging by this week's inventory figures, $40.00 WTI may be just around the corner:
Event                                                Actual          Projected      Previous
API Crude Oil Stocks                      -4.800M             NA               7.6M
EIA Crude Oil Stocks                      -4.983M          1.151M        -0.745M
This week's API and EIA numbers have come in extremely similar. It appears that spring/summer seasonality is back in play and supplies are on the decrease. If nothing else, these numbers will reassure energy traders that the COVID-19 demand collapse is winding down.
Canadian Dollar On The March As WTI Recovers
The USD/CAD has been on the bear for most of the past three sessions. Rates are back beneath the 1.3900 handle as the Greenback continues to fade vs the Loonie.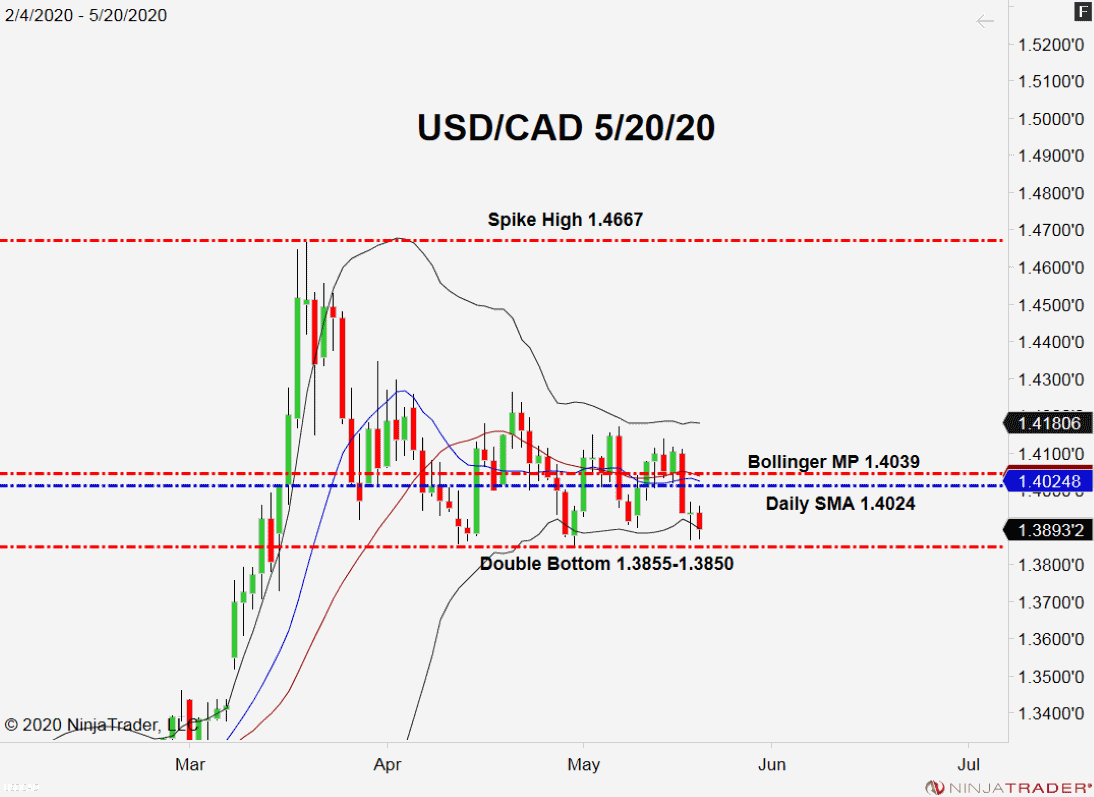 Here are the levels to watch in the USD/CAD following today's EIA report:
Resistance(1): Daily SMA, 1.4024

Support(1): Double Bottom, 1.3855-1.3850
Overview: In addition to oil inventories, this morning brought release of the Bank of Canada (BoC) Core Consumer Price Index (April). On a year-over-year basis, the BoC Core CPI came in at 1.2%, down from 1.6%. For the month, the figure fell to -0.4%, well beneath the 0.0% reading from March. Much like the recent U.S. CPI figures, these numbers suggest persistent deflation. Nonetheless, the uptick in July WTI crude futures and tight EIA report has boosted sentiment toward the CAD.