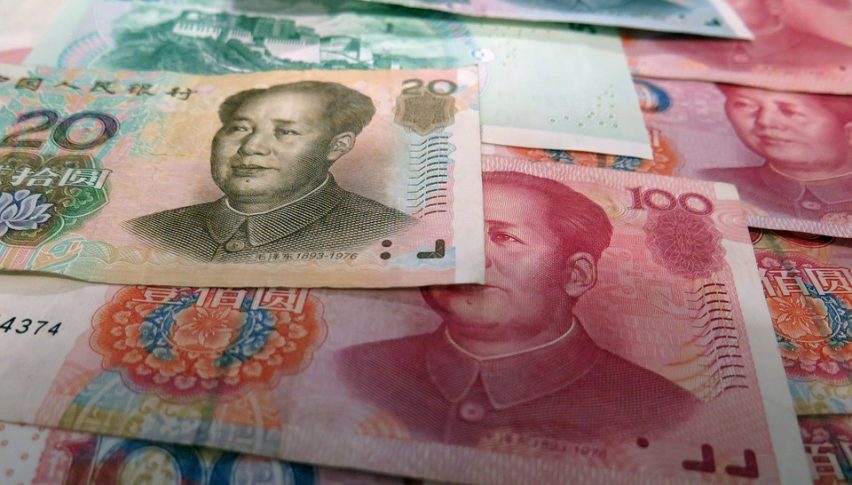 PBOC Sets Official Yuan Midpoint at Weakest Level Since 2008
Posted Monday, May 25, 2020 by
Arslan Butt
• 1 min read
On Monday, the PBOC brought down the official midpoint for the yuan to the weakest level since the financial crisis back in 2008. Just ahead of market open on Monday, the Chinese central bank set the official midpoint at 7.1209 yuan per US dollar, 0.38% lower than the previous rate of 7.0939.
This was the weakest level for the official yuan midpoint seen since February 28, 2008, and comes against the backdrop of worsening relations between the US and China over the past several weeks. What started initially with the US blaming China for the escalation of the global coronavirus pandemic got significantly worse over US's improving relations with Taiwan and China's proposal to impose a national security law on Hong Kong.
US-China tensions have been back in focus recently ever since US President Donald Trump announced a reexamination of the phase one trade deal and broached the idea to offer incentives to American companies to reduce their dependency on China. Meanwhile, China's planned national security legislation strained ties severely as the US warned China that it could consider imposing sanctions if China implemented such a law.
China, meanwhile, has warned the US that escalation of tensions could push the two world leaders towards a "new cold war". According to Chinese foreign minister, Wang Yi, It's time for the United States to give up its wishful thinking of changing China and stopping 1.4 billion people in their historic march toward modernisation."