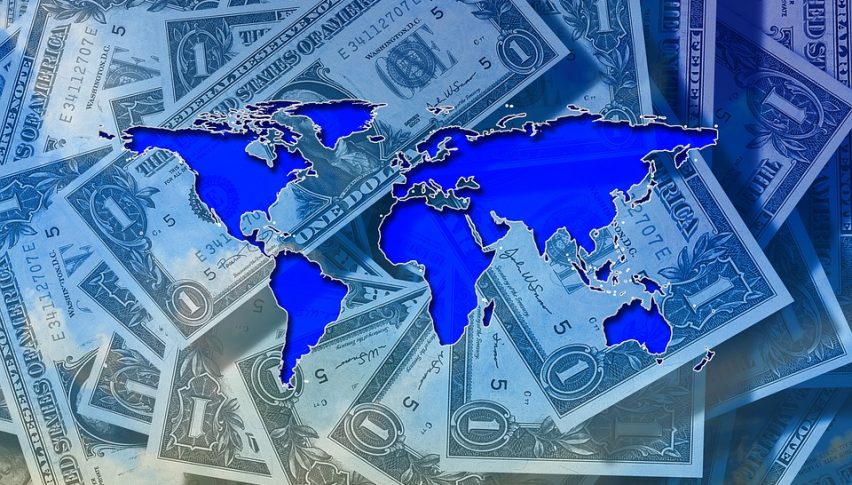 Global Economy Unlikely to Recover Soon After the Pandemic
Posted Wednesday, May 27, 2020 by
Arslan Butt
• 1 min read
Economists polled by Reuters anticipate a gloomier outlook for the global economy this year than previously forecast, in the wake of the coronavirus crisis worldwide. While several economists had initially predicted a sharp V-shaped recovery, in the latest edition of the poll, less than 20% of economists expect economic recovery to be as rapid.
Although the market sentiment has lifted on recent weeks over the prospect of some countries easing lockdown restrictions and restarting economic activity, the extent of damage on the economy as well as the time taken to recover could be far worse than expected. For now, global equity markets have already started rallying higher on hopes that reopening economies will lead towards recovery, however, it may not be a direct path, espcially with the possibility of a second wave of coronavirus looming on the horizon.
Economists have forecast a deeper recession in economies impacted by the pandemic, downgrading their outlook as the pandemic rages on and the death toll continues to climb higher all around the world. Nearly 75% of the respondents to the poll indicate that recovery would be either U-shaped with a more pronounced downturn or in the shape of a tick mark, with the upswing taking far longer.
The poll reveals that the global economy could contract by around 3.2% this year, worse than the previous forecast of a 2% contraction from the April edition of the poll. In the worst case scenario, the contraction could be as severe as 6%.
We are seeing large moves on any decent economic report, which indicates that markets are not certain about a hard or a soft global recessio
3 months ago