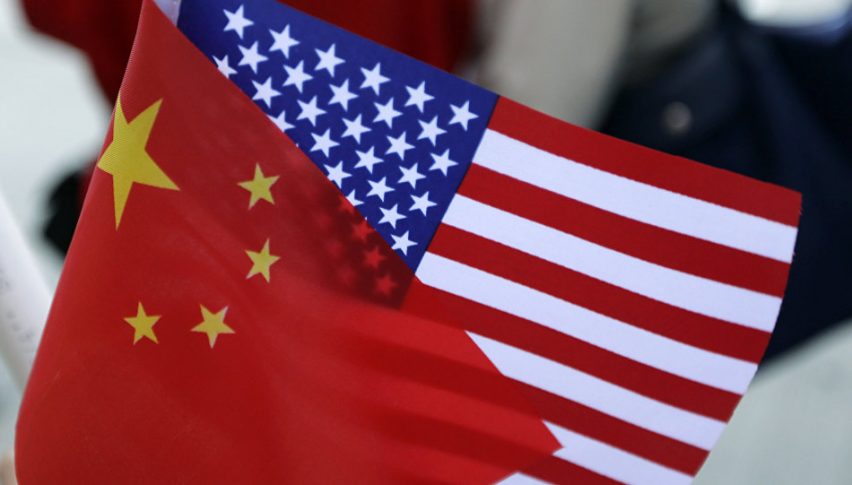 U.S. Declares Hong Kong "No Longer Autonomous"
Sino-American relations are going from bad to worse following Beijing's recent crackdown on Hong Kong. Today has brought more saber-rattling, with U.S. Secretary of State Mike Pompeo officially calling out China for its hard-line stance. Here's are the highlights of what Pompeo said to Congress earlier this morning:
"Beijing's disastrous decision is only the latest in a series of actions that fundamentally undermine Hong Kong's autonomy and freedoms; and, China's own promises to the Hong Kong people under the Sino-British Joint Declaration, a U.N.-filed international treaty."

"Hong Kong does not continue to warrant treatment under U.S. laws as it did before July 1997."
Pompeo also took to Twitter in condemnation of China's policies:
"No reasonable person can assert today that Hong Kong maintains a high degree of autonomy from China, given the facts on the ground. The United States stands with the people of Hong Kong."
From the U.S. perspective, the tone toward China is becoming more and more contentious. Blame over COVID-19, a hot trade war, and the Hong Kong issue are severely undermining the U.S./China relationship. While there is optimism over the coronavirus contagion winding down, it appears that a tense geopolitical situation may boil over. At this point, only time will tell.
British Pound Rallies Amid Hong Kong Chaos
For the past two weeks, forex players have favored the pound sterling over the dollar. Now, the GBP/USD is back above 1.2250 and testing weekly topside resistance.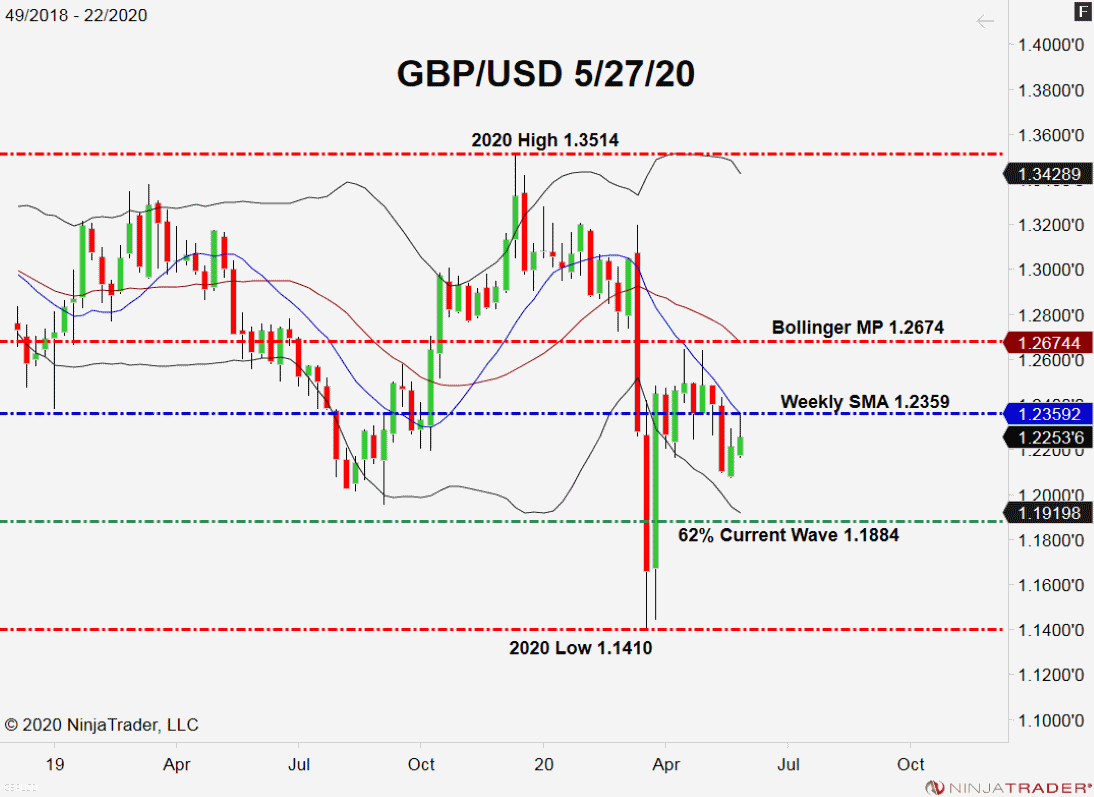 Here are two levels to watch in the GBP/USD for the rest of May:
Resistance(1): Weekly SMA, 1.2359

Support(1): 62% Current Wave, 1.1884
Bottom Line: In the event that the GBP/USD reverses its recent bullish tendencies, I will be looking to go long from the 62% Current Wave Retracement (1.1884). With buy orders queued up from 1.1887 and an initial stop loss at 1.1849, this trade produces 25 pips on a slightly-1:1 risk vs reward ratio. Although this entry is a ways off, it may come into play as we dive into the June trading month.
The US consumer is softening as intertest rates go up, which is a factor for the USD retreat and for the FED to stop hikes
23 hours ago