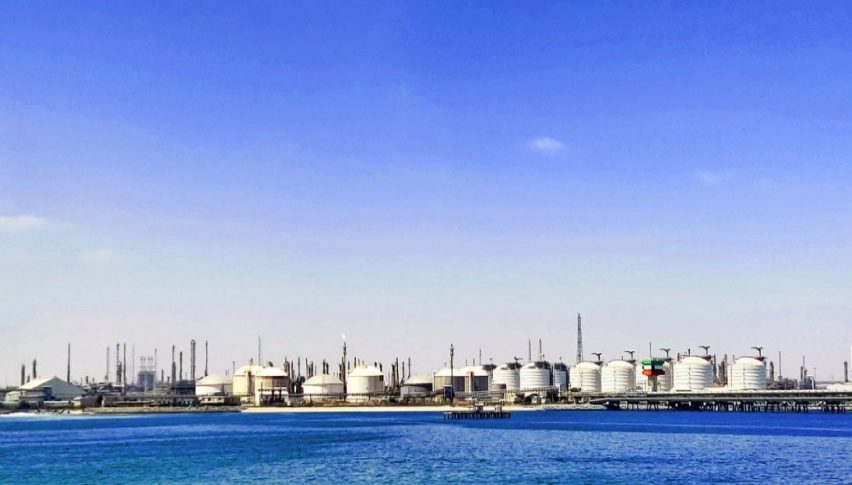 North American Crude Oil Supplies Spike
Following two straight weeks of contracting crude oil supplies, today's EIA report showed stocks to be on the rise. However, the boost to inventories has not done much to deter energy bulls. For the session, July WTI crude futures are trading north of $33.50, up more than $0.50 per barrel. Right now, optimism over the COVID-19 economic restart and summer seasonality are driving positivity toward WTI.
The Weekly Crude Oil Inventories Reports Are In…
This morning's release of the EIA Crude Oil Stocks report has brought an end to the weekly inventory cycle. Here's a look at the hard data:
Event                                        Actual            Projected         Previous
API Inventories (May 22)       8.731M                 NA                 -4.800M
EIA Inventories (May 22)       7.928M             -1.944M            -4.983M
Today's supply figures are a surprise. Given the seasonality of oil demand, stocks-on-hand appeared poised to continue their descent. However, reality threw us a curveball; crude oil supplies are back on the rally as demand issues persist.
USD/CAD Falls As WTI Remains Positive
The Loonie has had a big week vs the Greenback. Rates are off more than 225 pips and holding in a bearish position.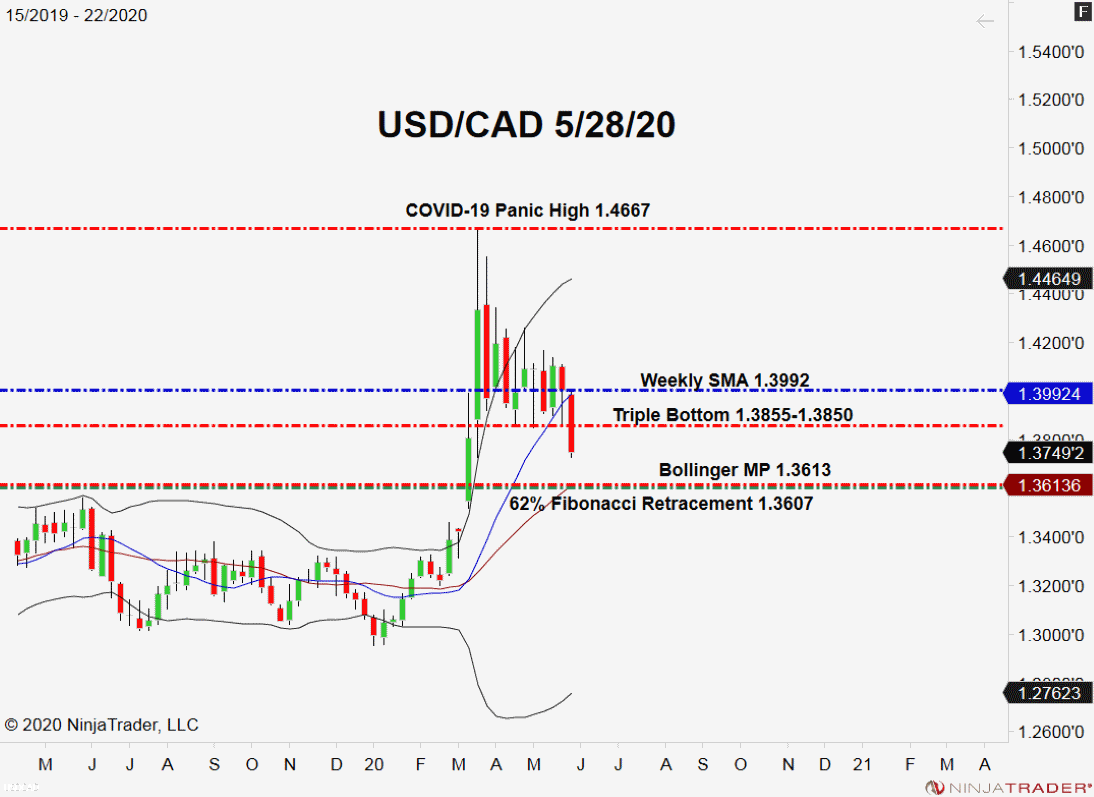 In a Live Market Update from earlier this week, I outlined a buying opportunity in the USD/CAD. As of yet, the trade has not been elected, but remains valid. Be on the lookout for the USD/CAD to test downside support with the onset of June.
Overview: The market dynamic facing crude oil will rely greatly upon how fast economic activity returns post-COVID-19. With OPEC+ production cuts of 9.7 million barrels per day to last until the end of June, a sustained bump in consumption is likely to send WTI to $40.00 sooner rather than later.