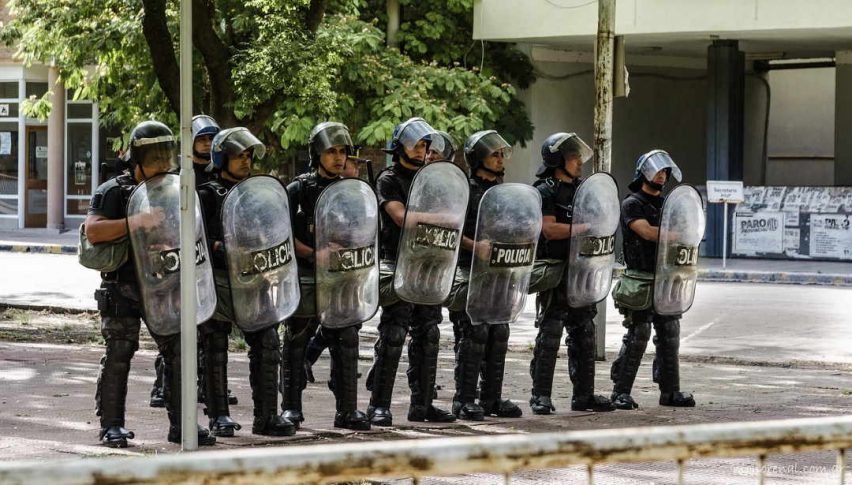 Civil Discourse Heads Up U.S. News Cycle
The U.S. weekend news cycle was chaotic, headlined by riots in several American cities. Unrest in Minneapolis quickly spread to Los Angeles, San Francisco, and Washington D.C. While these types of events are not uncommon, they are evident of an election year. However, traders and investors are largely ignoring the unrest. This morning's action on Wall Street has been bullish, with the DJIA DOW (+88), S&P 500 SPX (+15), and NASDAQ (+70) all in the green.
On the economic news front, today brought a few releases worthy of note. Here's a look at the highlights:
Event                                                                          Actual                    Projected         Previous
ISM Manufacturing Employment Index (May)        32.1                          35.0                     27.5
ISM Manufacturing PMI (May)                                   43.1                           43.6                     41.5
Like all of the other metrics, this morning's ISM numbers aren't all too great. The ISM Manufacturing PMI (May) remains at dismal levels, but did improve from April's figures. To be honest, these reports don't mean a whole lot ― economic activity is in contraction and the markets know it. Hopefully, we will begin to see dramatic improvements as the summer wears on.
Chaotic News Cycle Leaves WTI Unaffected
In a Weekend Update from last Saturday, I broke down the recent strength in WTI crude oil. Since then, not much has changed. Prices are in bullish territory to open the trading month of June.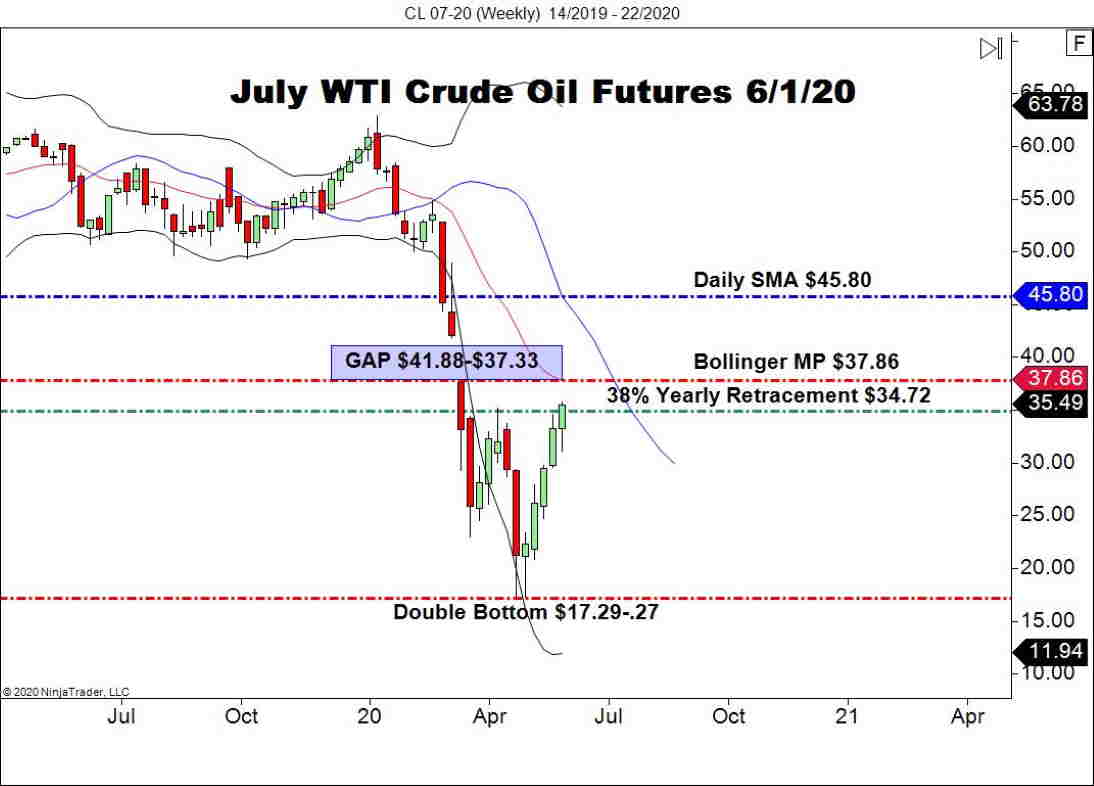 Overview: As we move into the summer months, all eyes are on the GAP area ($41.88-$37.33) for July WTI crude oil. Prices have broken above the 38% Yearly Retracement ($34.72) and appear ready to extend gains. Be on the lookout for July WTI to test the GAP area this week, regardless of the news cycle.